Be Our Guest!
Get $50 for telling your friends and family about Me In Order.
Click "Play" to get the details on our "Be Our Guest" referral program.
I Received a Guest Pass
Here's what to do:
1. Watch the video above
2. Review the details below
3. Call 866-971-1113 to schedule or CLICK HERE to have us contact you
What you get:
Your friend loves you!  You get a 3 hour Me In Order™ organizing session with one of our fabulous Expert Organizers for only $159.00!
I Have Guest Passes To Give
I Want Guest Passes To Give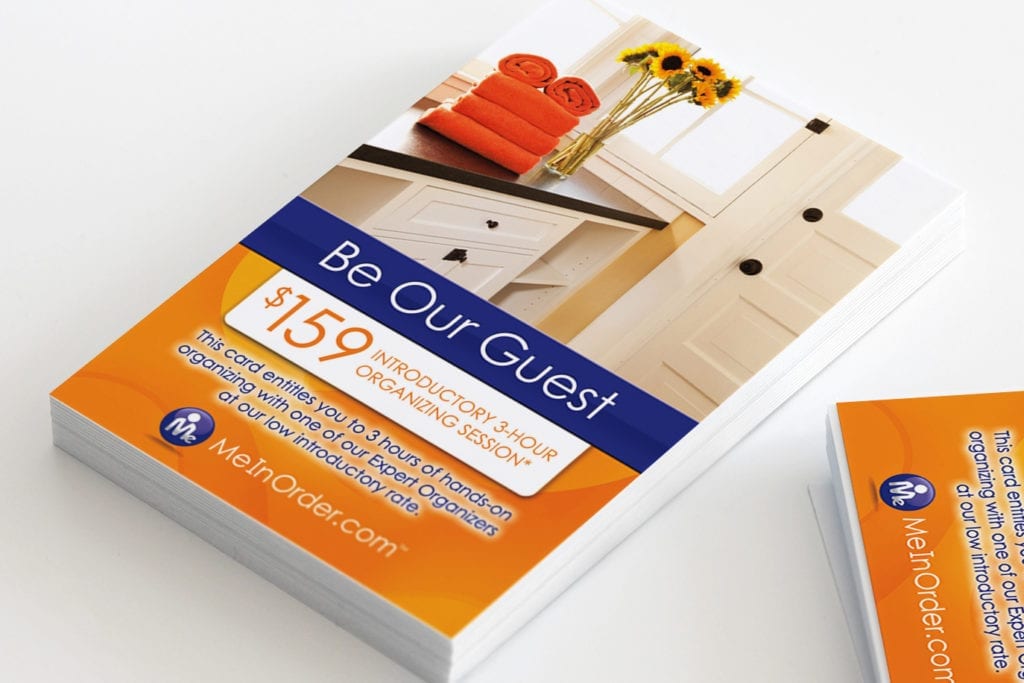 CLICK HERE to request "Be Our Guest" passes.
We will send six passes per request. You can also ask your Expert Organizer for "Be Our Guest" passes.
These special passes entitle your friends to a 3 hour hands-on organizing session at our special "Be Our Guest" rate of $159.00.
What you get:
$50 Bucks!  …not to mention the love and admiration of your friends and family 🙂
Be Our Guest Details

"Be Our Guest" for $159, you get 3 hours of our My Home In Order hands-on residential Professional Organizing with one of our qualified and experienced Expert Organizers.
Be Our Guest Passes Fine Print
For new clients only. The Be Our Guest session is only available to our first time clients that have received a "Be Our Guest" card.
Limit 1 per household.
Limit 1 per visit.
Appointments are required and subject to availability.
All services must be redeemed during a single visit by same household.
48 hour cancellation/re-scheduling notice required. Cancellations and re-schedules within 48 hours result in a forfeit of the promotion value.
Distance restrictions apply; service area includes South Florida and a portion of the Treasure Coast. Please Contact Us if you are unsure if we service your area.
Cannot be combined with any other offer, promotion or gift card.
Got Questions?
Ready To Schedule?
Call Us: 866-971-1113
 Office Hours
Monday – Friday 8:00 am to 6:00 pm
Saturday 9:00 am to 3:00 pm