Meredith Sopko
Team Position: Expert Organizer / Marketing Leader
Been with Me In Order since: 2015
Email Meredith: meredith@meinorder.com
Call Meredith: 866-971-1113 (Ask for Meredith)

Meredith grew up being a little messier than her mom would have preferred but when she went away to college she discovered her love for organization and order. She majored in Business Hospitality and Tourism Management at the College of Charleston because of her love of serving people. She graduated in 2013 with Bachelor of Science degrees in Business Administration and Business Hospitality and Tourism Management. After traveling through the Australian outback for three months, Meredith moved to Atlanta to work at a marketing agency where she helped coworkers organize their work stations as well as their homes. Meredith has recently returned to south Florida to be closer to her family and follow her dream of becoming an expert organizer to help people create peace in their homes. Meredith also helps get the word out about Me In Order by her efforts as the Marketing Leader for the firm.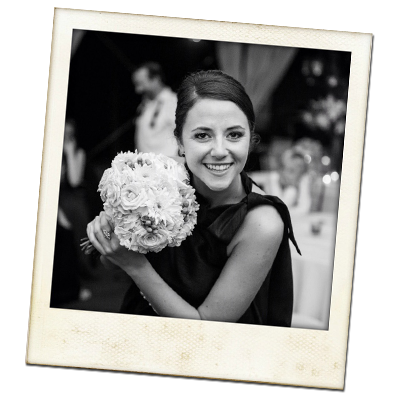 Are you a morning person or a night owl?
Night owl. I can handle the mornings as long as I have my coffee!
What is your favorite form of exercise?
Spin Class
What is your favorite time of the year?
Holiday season, not only do I get to celebrate Thanksgiving, Christmas and New Years with my family, I also get to celebrate my birthday.
When you have 30 minutes of free-time, how do you pass the time?
Checking social media.
Name 1 thing you miss about being a kid?
Nap time.
Name one thing not many people know about you.
I was born without wisdom teeth so I was never had to go through the painful process of having them removed and I actually enjoy going to the dentist.
What's your favorite space to organize?
The Kitchen, it is usually considered the heart of the home and I love to cook.
Do you have a junk drawer in your house?
Yes, it's a catch all drawer in the kitchen.
If you could organize for a celebrity, who would it be?
Jennifer Aniston
What adventure changed your life?
Traveling through the outback of Australia and living in our car for two months.
Kindle or paperback book?
Paperback, I usually read outside by the pool or at the beach and paperbacks are usually easier to read in the sun.
"Meredith was professional and knowledgable and kept us (me) on track. Great demeanor and energy. I enjoyed having her here. Thanks for another great experience!"
A Neighbor in
"I had never used a service like this before, but so glad I did. Meredith was absolutely amazing. She was on top of it!! Kept us motivated, extremely sweet and easy to talk to and very focused. Will definitely use this service again. Highly-highly recommend!!"p!"
Holly
82% of Americans believe that if they are more organized, their quality of life would improve.
I look forward to helping you achieve your organizing goals! Scheduling 30 minutes with me is the all important first step creating order. Follow the steps to the right in order to get on my personal calendar.
Congratulations! You're already on your way to a better…more organized you!
Cheers,
Kelly