Prepaid Monthly Membership
Order Goes Beyond Eliminating The Clutter
Having a Prepaid Monthly Membership allows you to enjoy regularly scheduled organizing sessions with your favorite Organizer (and at a discount). Now you no longer have to worry about the clutter getting out of hand. Gain peace of mind knowing that the next session is booked and everything will be organized once again. 
Membership Benefits
✓  Discounted Membership Rates
✓  4 Hours Per Month with Your Organizer
✓  In Person – Hands-on Organizing
✓ Unused Hours Roll Over
Membership Benefit Details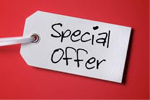 25% off 4 Hours of Organizing Per Month
Membership has its privileges! Enjoy 25% off your prepaid 4 hours per month. Your membership is automatically withdrawn from your account on the 1st of every month.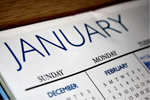 4 Hours Per Month with Your Professional Organizer
Enjoy the peace of mind that comes with regularly scheduled sessions with the Expert Organizer that you have already been working with.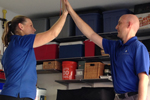 In Person Hands-on Organizing
We'll do the work. Schedule your session for the day of the month that works best for you, and leave the rest to us!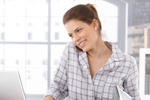 Unused Prepaid Hours Roll Over to the Next Month
Every now and then, life happens and we are not able to make an organizing appointment. No worries! Unused prepaid hours roll over to your next month.
Eligibility
You are eligible for a Me In Order Membership when you have completed 2 or more organizing sessions.
Membership Details
4 hours of organizing each month with your Expert Organizer.*
The monthly membership fee is 25% off your organizers standard rate and auto-renews on the 1st of every month.
Initial six (6) month term. Then month-to-month.
Membership is one per household and is non-transferable.
Membership hours rollover to the next month when not used.
Additional hours may be purchased at your Expert Organizers standard hourly rate.
* Membership is subject to Expert Organizers participation and availability.
Cancelling Your Membership
After your initial six (6) month term, you may cancel your membership by providing at least 30 days written notice using our Membership Cancellation Request Form.
Once cancelled you will not be eligible for membership for a period of six months after your cancellation date.
Membership Appointment Cancellation Policy
You may cancel your session with at least 48 hours' notice from your session start time.
Membership sessions cancelled within 48 hours will result in: Forfeiting 2 hours of your membership.
If you fail to appear for your scheduled session, you will forfeit your scheduled service and your 4 hours of organizing for the month.
Need Help?
Call or text us at 866-971-1113
We are here to help Monday – Friday 9am to 6pm. Eastern Standard Time