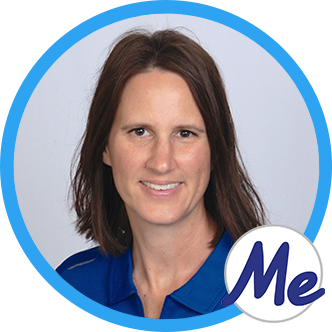 My Direct Reviews
5.0 out of 5 stars (based on 1 review)
Tap Here To Leave Me A Direct Review
My husband and I needed to downsize in a hurry, as our relocation happened sooner than we thought it would.
Jamie is a Sunny, gifted organizer who is respectful of her clients' needs and wishes and who makes it almost a pleasure to get things organized. We actually felt as if a weight was lifted from us. She came in and got our things organized and ready to go to our new home. She then rearranged her schedule to fit ours, and came and helped us put our things into their most efficient and newly organized spaces. She is wonderful, and makes a very unpleasant situation almost ( remember ALMOST) fun. You will definitely be happy you hired her.
Response from Me In Order
Thank you so much for your review Elisabeth! We look forward to helping you with all of your organizing needs as life circumstances create a need for order.
My Specialty Services
As a Certified Expert Organizer® I am prepared to organize all areas of your home. Listed below are my specialities beyond General Home Organization:
ADHD
Chronic Disorganization
Closet Design
Moving: Listing Prep / Declutter
Moving: Unpacking / Settle-In
Paper Management
Space Planning
| | |
| --- | --- |
| Monday | 9:30 AM - 7:30 PM |
| Tuesday | 9:30 AM - 7:30 PM |
| Wednesday | 9:30 AM - 7:30 PM |
| Thursday | 9:00 AM - 2:00 PM |
| Friday | 9:30 AM - 7:30 PM |
| Saturday | 2:30 PM - 7:30 PM |
| Sunday | Not available |
Get To Know Jamie
Born and raised in Annapolis, Maryland I grew up going to a small private Christian school k-12. After getting in trouble as a teenager one to many times for leaving my room a disaster I did a 180, started keeping all of my stuff organized, and never looked back!  Graduating from College with a degree in Business Administration I got into the Property Management field, but after the birth of my 2nd child, decided to make a change and discovered that my passion for organizing was actually something I could do on a regular basis. There is nothing better than doing what you love for a living while also helping others focus on what they love.
"Organizing is what you do before you do something, so that when you do it, it is not all mixed up"  -A.A. Milne
Q & A with Jamie
Are you a morning person or a night owl? 
I used to be a night owl prior to having kids, now definitely a morning person!
What is your favorite outdoor activity?
Going to the beach & gardening in no particular order…
When you have 30 minutes of free-time, how do you pass the time?
Reading up on health & nutrition and gardening stuff!
The best part of waking up is…?
The quiet & coffee!
Name 1 thing you miss about being a kid?
No financial responsibilities and all that "free" time!
What adventure changed your life?
As a young adult- backpacking through Europe for a summer! As an adult- moving to Florida with my family from the Maryland/D.C. area.
Do you have a junk drawer in your house?
Most definitely! But it's an organized junk drawer! 😉
If you could organize for a celebrity, who would it be?
Bono
Kindle or Paperback book?
Both depending on the situation and time.
When did you first start really getting in to organizing?
As a teenager initially but then professionally after the birth of my 2nd child in 2017.
Name 3 words that describe you:
Calm, laid-back and loyal.
If you were given $1000 to any store of your choice, which store would you choose?
Amazon- the options are pretty much unlimited!
What is your favorite Netflix show to binge-watch?
Stranger Things
Service Areas Include
Altamonte Springs
Celebration
Downtown Orlando
Lake Nona
Maitland
North Brevard County
Oviedo
Winter Park
As a Certified Expert Organizer® I am ready to organize for you during the following life circumstances:
Tap Images Below For Details