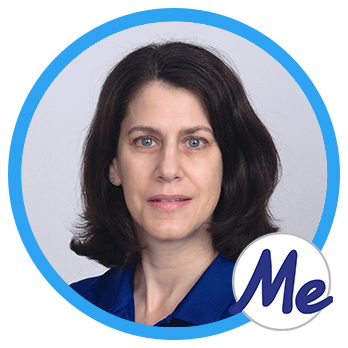 My Direct Reviews
5.0 out of 5 stars (based on 19 reviews)
Tap Here To Leave Me A Direct Review
Above and beyond. Very caring about your things. Makes moving a little more easier.
Very thorough and creative.
WE were very pleased and impressed with Joanna's work during both the preparing our apartment for the painting and then the replacing the items after the job was done. When replacing the items she displayed her expertise and knowledge of design and placement.
Very detail oriented, meticulous, great organization and gifted downsizing.
Joanna did a great job helping me with my my mess, I couldn't do it without her. She was professional and concerned with attention to detail. Paperwork and filing were the most important and she had a grasp on how to assist me. I need more assistance and she will be the first person that I will call.
If you need a caring and attentive organizer give Joanna a call, you won't be disappointed.
Jeffrey.T
Joanna is amazing! I organized my entire house with her after a big move. She worked with me several days (at least 10) over a long period of time, with the BEST attitude. She went above & beyond to help me get my new house in perfect order doing whatever was necessary for it to be exactly the way I wanted it.
She doesn't waste a moment! She means business from the moment she arrives until the last minute. She also made the best recommendations for me in all aspects… from organizational and storage tips, to specific places for me to drop off different types of donations, also what apps to use and even tips on how to use them. I most definitely recommend her for any and all projects.
Joanna was professional and creative in helping me locate storage solutions.
Yes Joanna was excellent and never stopped working!
She was truly wonderful a pleasure to be around.
Thank you Joanna
Johanna is delightful.
I just crammed and threw things in draws and cabinets.
She is very logical and came up with great ideas on how to approach the tasks.
Johanna was awesome! She was super helpful. She didn't waste a minute, we got a lot done today and I'm very happy with it 🙂
Joanna was wonderful
She gave me ideas I could never have thought of myself
My home seems twice as big
She seems to really love her job
I will definitely have her in my home again
My Specialty Services
As a Certified Expert Organizer® I am prepared to organize all areas of your home. Listed below are my specialities beyond General Home Organization:
Chronic Disorganization
Home Inventories
Moving: Listing Prep / Declutter
Moving: Packing
Moving: Unpacking / Settle-In
Paper Management
Space Planning
Time Management
| | |
| --- | --- |
| Monday | 9:00 AM - 7:00 PM |
| Tuesday | 9:00 AM - 7:00 PM |
| Wednesday | 9:00 AM - 7:00 PM |
| Thursday | 9:00 AM - 7:00 PM |
| Friday | 9:00 AM - 7:00 PM |
| Saturday | 9:00 AM - 7:00 PM |
| Sunday | Not available |
Get To Know Joanna
Joanna was born & raised about an hour outside of NYC and lived in NJ before moving to Florida in 2007.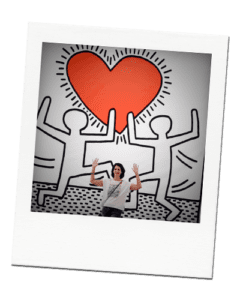 In her previous life, she was a travel agent, so was fortunate enough to travel to a lot of interesting places and make great memories. In her free time, she enjoys tending to her houseplants, gardening, home improvements, working out, going to concerts &, looking at art. She also rescues items from the curbside and re-homes them. She's rarely sitting still, but when she is, she likes to relax by watching YouTube videos of people organizing, cleaning, or talking about houseplants.
Q & A with Joanna
Are you a morning person or a night owl?
Morning person
What is your favorite outdoor activity?
I love gardening and working in the yard-it's therapeutic
What is the best advice you've ever received?
Always try and do the right thing
The best part of waking up is?
Being alive
What adventure changed your life?
Safari to Kenya
Do you have a junk drawer in your house?
Doesn't everyone?
Name one thing you miss about being a kid?
No responsibilities
Joanna's Published Articles
Certified Expert Organizers are dedicated to always learning and improving. Sometimes that learning and improving spills over onto the page and we all get to glean from their knowledge. Here we showcase some of Joanna's published articles.
As a Certified Expert Organizer® I am ready to organize for you during the following life circumstances:
Tap Images Below For Details

Service Areas Include
Jupiter
Palm Beach Gardens
Wellington
Delray Beach
Boynton Beach
Boca Raton