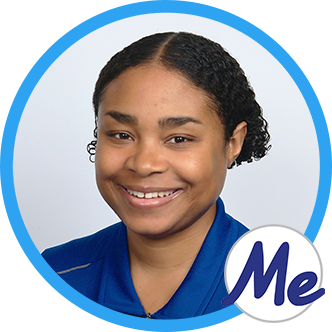 My Specialty Services
As a Certified Expert Organizer® I am prepared to organize all areas of your home. Listed below are my specialities beyond General Home Organization:
ADHD
Chronic Disorganization
Moving: Listing Prep / Declutter
Moving: Packing
Moving: Unpacking / Settle-In
Paper Management
Space Planning
| | |
| --- | --- |
| Monday | 9:00 AM - 6:00 PM |
| Tuesday | 9:00 AM - 6:00 PM |
| Wednesday | 9:00 AM - 6:00 PM |
| Thursday | 9:00 AM - 6:00 PM |
| Friday | 9:00 AM - 6:00 PM |
| Saturday | Not available |
| Sunday | Not available |
Get To Know Jasmyne
I've loved organizing for as long as I can remember. In school I always had a dedicated spot for every item in my backpack and I kept the pens arranged in order from least to most ink. I grew up in a home daycare center surrounded by little kids, which led me to pursue an education degree from the University of Florida. I have two kids in elementary school, a puppy named Winnie the Poodle, and I'm also raising my sister, who is a senior in high school. I love organizing, productivity, and systems of (almost) any kind. I'm a recovering Happy Planner addict and an avid bullet journalist. I love creating to-do lists; it's my favorite way to procrastinate. My Marie Kondo phase ended years ago but my family still hasn't forgiven me.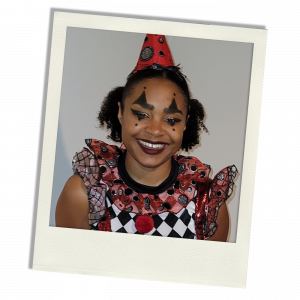 When I'm not organizing or planning, I love to read or watch ER on Hulu, preferably over a bowl of cheesecake ice cream.
Q & A with Jasmyne
Are you a morning person or a night owl?
Morning person
What is your favorite outdoor activity?
Relaxing in a hammock on a sunny day
What is the best advice you've ever received?
The best way to get out of a hole is to start digging
When you have 30 minutes of free time, how do you pass the time?
Power nap!
The best part of waking up is…
Folgers in my cup 🙂
Have you any hidden talents?
Planning epic birthday parties
Do you have a junk drawer in your house?
Not for my stuff but my kids have junk drawers in their rooms
If you could organize for a celebrity, who would it be?
Jeff Goldblum
Kindle or paperback book?
Paperback
What is your favorite space to organize?
Right now it's the kitchen but it changes all the time.
Finish this sentence: On Sunday mornings you can find me…
Meditating
Name 3 words that describe you:
Caring, Loyal, Passionate
What do you do in your spare time (when not organizing)?
Spending time with my kids, watching TV, or reading
If you were given $1,000 to spend at any store of your choice, which store would you choose?
Amazon, I love Prime!
If you could be a character in any movie, what movie would it be and why?
Mary Poppins, I've always been insanely jealous of her bag
Starbucks or Dunkin Donuts?
Starbucks
What is your favorite way to destress?
Listening to a sleepcast on Headspace
What is your go-to order at your favorite restaurant?
I'm obsessed with the honey butter croissants at Cheddar's. 
Service Areas Include
St. Petersburg
South Tampa
Largo
Valrico
Brooksville
Brandon
As a Certified Expert Organizer® I am ready to organize for you during the following life circumstances:
Tap Images Below For Details