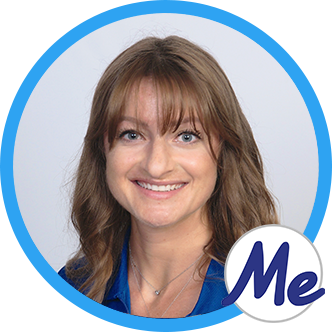 My Specialty Services
As a Certified Expert Organizer® I am prepared to organize all areas of your home. Listed below are my specialities beyond General Home Organization:
ADHD
Chronic Disorganization
Closet Design
Digital Organizing
Home Inventories
Moving: Listing Prep / Declutter
Moving: Unpacking / Settle-In
Paper Management
Space Planning
Time Management
Virtual Organizing
| | |
| --- | --- |
| Monday | 9:00 AM - 5:00 PM |
| Tuesday | 9:00 AM - 5:00 PM |
| Wednesday | 9:00 AM - 5:00 PM |
| Thursday | 9:00 AM - 5:00 PM |
| Friday | 9:00 AM - 5:00 PM |
| Saturday | Not available |
| Sunday | Not available |
Get To Know Moriah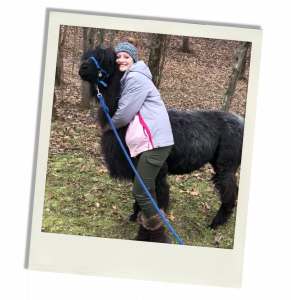 I am passionate about people and organizing! I realized that clutter has a significant impact on my mood and mental state. When I noticed this in myself, I looked into ways where I could help others who felt this same effect, and that's how I landed here with Me In Order!
Q & A with Moriah
Are you a morning person or a night owl?
Night owl hands down.
What is your favorite outdoor activity?
Trail running/hiking.
When you have 30 minutes of free-time, how do you pass the time?
Read, craft, work out, practice learning Spanish, have a mini dance party of one, or play with my dog.
The best part of waking up is…?
The feeling of a fresh day.
Name one thing that you miss about being a kid?
The simpleness of life.
Have you any hidden talents?
I can juggle and I'm really good at shuffling cards.
What's one thing that not many people know about you?
I love playing frisbee.
Do you have a junk drawer in your house?
No
If you could organize for a celebrity, who would it be?
Kristen Bell
Kindle or paperback book?
KINDLE
When did you first start really getting into organizing?
Probably a couple of years ago when the home edit blew up on social media.
What did you do before Me In Order, or are you do anything alongside Me In Order?
I currently work in staffing as an immigrations specialist recruiter. I also sell life insurance.
What is your favorite space to organize?
The kitchen.
Finish this sentence: On Sunday mornings you can find me…
Heading to church or sleeping in.
Name 3 words that describe you:
Determined, Systematic, Whimsy
What would be your personal motto?
If you fall once, get up twice.
What do you do in your spare time (when not organizing)?
Adventuring.
Starbucks or Dunkin Donuts?
Starbucks.
Service Areas Include
St. Petersburg
South Tampa
Largo
Valrico
Bradenton
Brandon
As a Certified Expert Organizer® I am ready to organize for you during the following life circumstances:
Tap Images Below For Details