Learn More About Joining Our Community.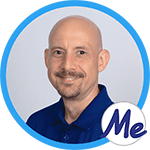 Jeremie Barber
Business Development Leader
Hi Potential Teammate!
We know that you want to be the very best Professional Organizer you can be. We've built a platform that helps you do just that. I'm sure you have questions and I'd love to help. Schedule your call with me below. I look forward to speaking with you.
Orderly Regards,
Jeremie