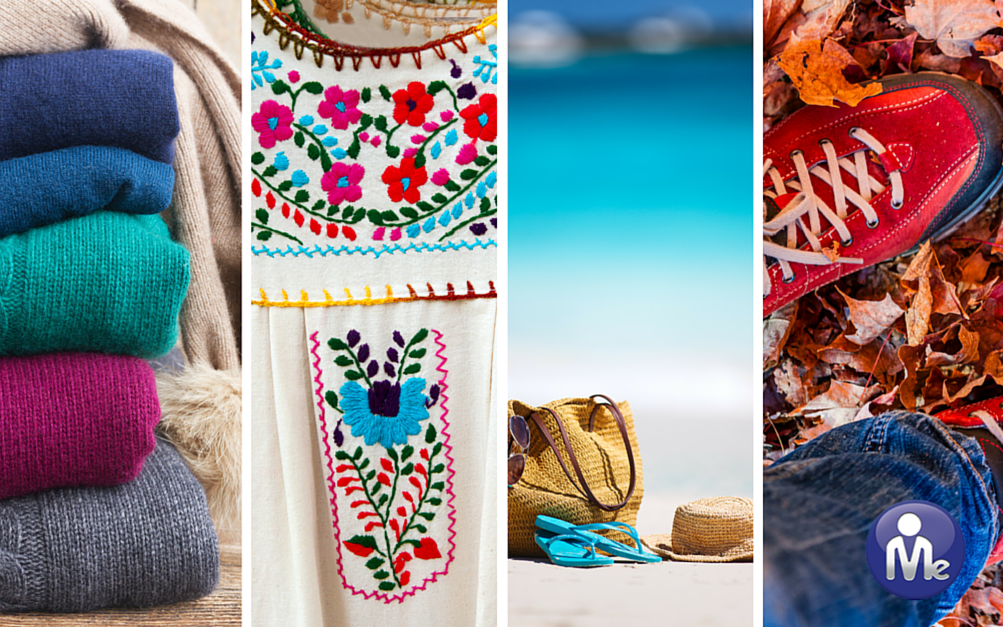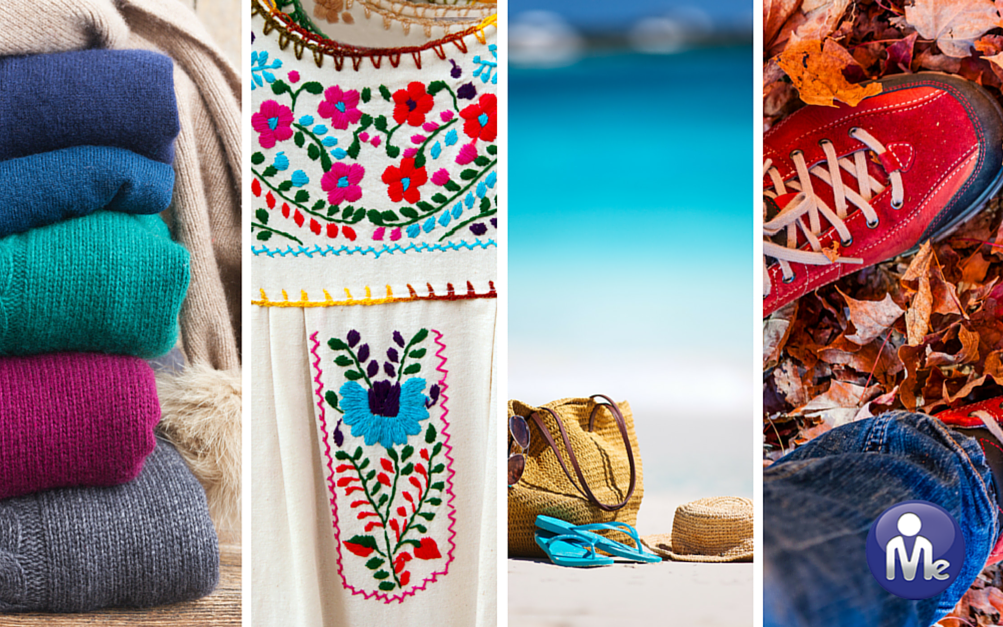 Just as the seasons change so do our clothes, and although it is fun to swap out seasonal styles, sometimes figuring out what to do with your clothes in the off-season can be difficult. Some warmer seasons will be easier to store because they are full of lighter weight clothing, whereas colder seasons come with bulkier styles. Whether it's winter, spring, summer or fall we have some tips to keep your seasonal styles organized and ready for you whenever the temperatures begin to change.
First let's talk about what to do with your clothes before you store them.
We have talked about the sort and decision making process when it comes to general organization but seasonal organizing is no different. Before you start putting your clothes in bins for next year sort through and make sure you are only keeping the pieces you will wear next year. Chances are, if you didn't wear for this year's season you won't wear it next year. As you look through the clothes, check the condition. If a piece of clothing looks like it might be on its last leg, why waste the space storing it?
Cleaning your clothes before storing them will not only keep them nicer in storage but will allow you to wear them as soon as the temperatures begin to change, which is usually pretty unpredictable.
When thinking about what to store your clothing in, make sure you are picking a material that will not affect your clothing. Avoid materials that can deteriorate like cardboard or plastic bags. Using containers that have lids are ideal to keep the clothes free of dust and bugs. If you would like to try to seal some of your bulkier items in vacuum bags be sure to research which materials do better with and without air.
When you are getting ready to store last season's clothes, think about how you want to store them. You can store the clothes by season, by style or by garment type, whatever makes the most sense for you. Try to create some sort of grouping so you can label the container correctly and so you can find what you are looking for when you want it.
Once you have sorted and cleaned your items, you need to figure out where you can store the clothes.
One of the best places to store seasonal clothing is under the bed. You can usually store 4-6 bins under a Full to King size bed. There are specific bins that are made to go under the bed but make sure to measure the clearance space before buying them. If your bed isn't high enough for those bins you can get risers or buy other bins that aren't as high.
Walk into your closet and look up, most of us have high shelves or hanging space that we can't get to very easily. This is a great space to store seasonal clothes. You can still store items in bins to protect them from bust, but smaller sweater boxes will be more manageable when pulling them up and down.
Also, in most closets there are awkward corners or back areas that aren't as easy to access as other spots in your closet. These spaces are ideal for hanging seasonal items that you want to keep hanging all year long. Look at your closet and decide what racks are the easiest for you to access and use those racks for the clothes you currently wear.
If you have empty suite cases stored in your home, they are great containers for seasonal wear. Suites cases are meant to hold clothing, so why not use them to store clothing? If you travel frequently, this might not be the best solution, but if you have large suite cases that you don't access regularly it could work.
When it comes to storing your clothes, be careful where you store them, especially in more humid climates. It is best to keep them in a space that is air conditioned with limited moisture. Putting clothes in the garage or attic space may be a problem. If you want to keep your clothes fresh, add a couple of dryer sheets in the container with your clothes.
If you are ready to organize your seasonal fashions, try to make it fun! Invite a friend over, put on some music and make a day of it. If you get overwhelmed easily, start with one season at a time, any progress is good progress!