Me In Order's Resource For Expert Organizer Education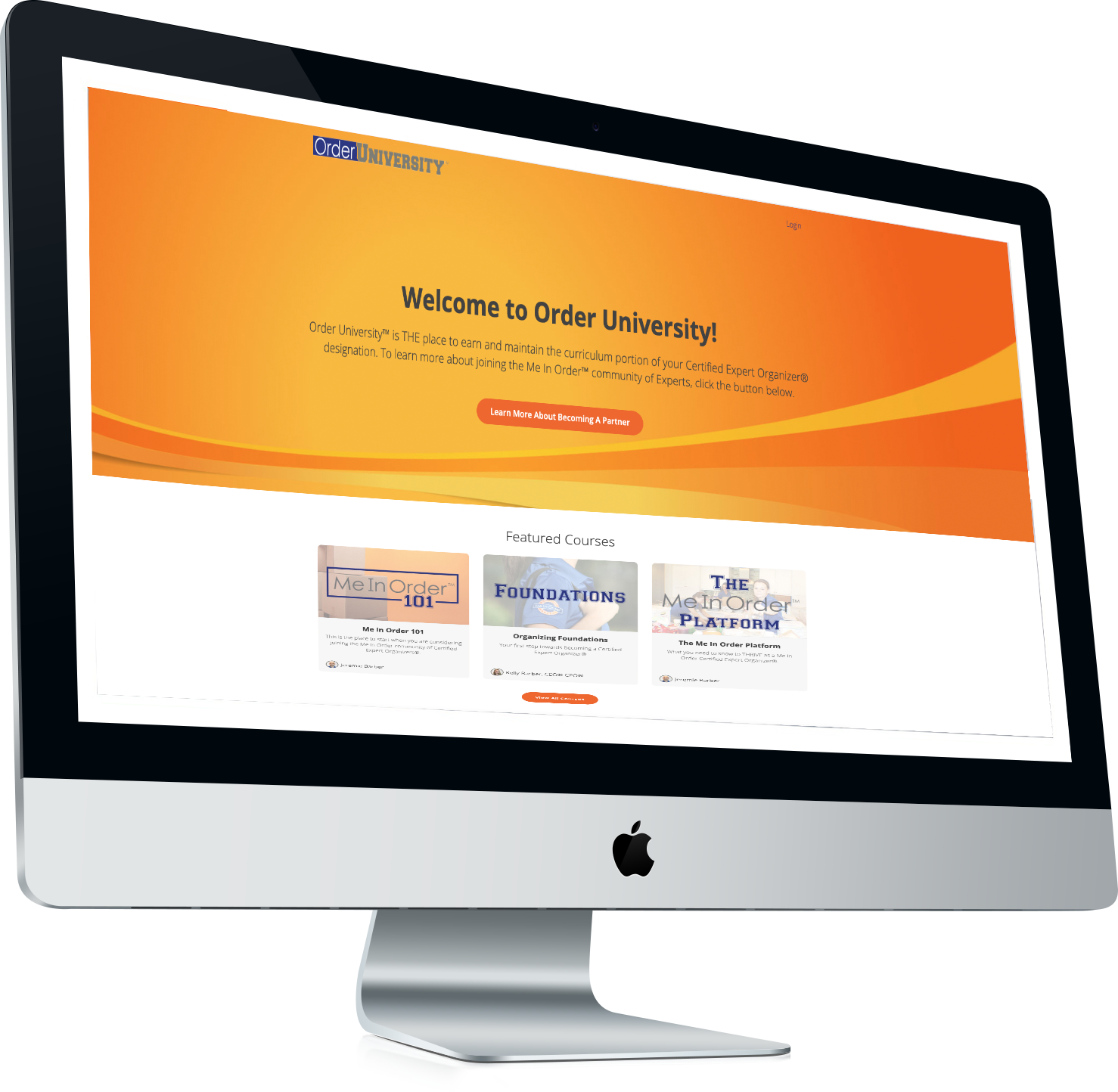 Education
It's a big part of who we are.
We're more than just a professional organizing certification. At Me In Order we have a passion for People and Order. Our second passion is for Education. We are always learning and improving – it's one of our Core Values!
Me In Order is proud to partner with Order University™ for our Expert Organizers classroom curriculum, certifications and continuing education for professional organizing certification renewals.
It's one of the ways that Me In Order Certified Expert Organizers® show their dedication to you and your organizing needs. Looking for a professional organizing certification? Get everything you need with Order University™.
Professional Organizer vs. Expert Organizer
A Professional Organizer is simply someone who charges for organizing services. Anyone can be a Pro. 
An Expert Organizer uses their education to create order – utilizing the best organizing methodologies for a specific person or household. 
​
Need Help?
Call or text us at 866-971-1113
We are here to help Monday – Friday 9am to 6pm. Eastern Standard Time