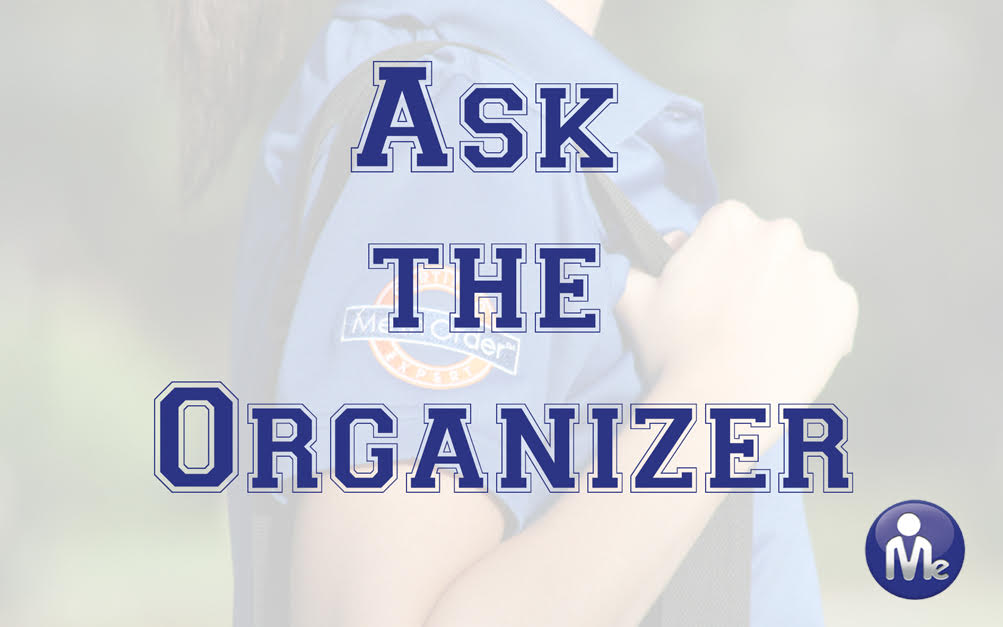 How does one live like a minimalist? The act of living with less has become desirable in a world where there is just simply too much stuff. Clutter is everywhere, though some don't like to admit it. Some are desperately looking for ways to purge their items, but they don't know where to start and they don't know if they can truly part with a majority of their beloved treasurers.
The art of minimalism is being practiced now more than ever. But what exactly is it? And how does someone even begin to embark on this "lighten your load" journey when their stuff is literally weighing them down?
Me In Order's newest Atlanta Expert, Stephen is what we like to call a "professional minimalist" and we are excited to share his experience with minimalism in our May Ask The Organizer series.
Upon joining the Me In Order team, Stephen shared his passion for his lifestyle and we were intrigued. How does one honestly live life with a couple pairs of jeans and a few shirts? Stephen has the perfect tips for those who are curious about his lifestyle and those who want to begin their minimalism journey.
Q: What exactly is "minimalism" and how to do you apply this to your everyday life? 
Stephen: Functionally, minimalism implies living in such a way that restrains the material aspect of one's life to only the things germane to one's daily routine.  Aesthetically, it suggests restricting decor and sentimental items to a modest number of simple, tasteful and/or personally meaningful objects.
Q: When did you first decide you wanted to live minimalist lifestyle?
Stephen: In some ways, I have always embodied a sense of minimalism in part due to my conscientious nature. But, I think being part of a dynamic family, moving relatively often as a child and then eventually living a dynamic life myself greatly influenced my tendency towards a minimalist lifestyle.  That is to say, my minimalism developed as a response to manage a dynamic and changing lifestyle.
Q: How does living a minimalist lifestyle affect your day to day? Do you miss having tons of items?
Stephen: Life as a minimalist feels free and light.  I don't experience any stress from managing items and things are easy to access.  At anytime, I am ready for a move, a trip or any change.
Q:  What is one tip of advice you can give someone who is interested in becoming a minimalist?
Stephen: I would say think about why you want to be a minimalist in the first place.  Then take some time to commune with your possessions.  Make peace and part with those things whose purpose has been fulfilled or have no purpose.  Find a place for the remaining things.  Think carefully about how much you need or enjoy new things that you may purchase.  You may find that most of the time you don't need those new items.
If you are interested in beginning your minimalism lifestyle, like Stephen, Me In Order is here to help! We can start by evaluating your inventory of items and help you decide what you can live without and what you are willing to let go of.
Whether you are in Atlanta or South Florida, Me In Order and Stephen will guide you on this journey  through living with less and practicing minimalism. Give us a call today to schedule your first consultation, or check out our website for more information about Stephen and the Atlanta Me In Order team! 
Me In Order is here to guide you in any way you need to start your organizing project. If you are interested in learning more about how to hire an expert organizer, check out our Ultimate Guide To Hiring An Expert Organizer , or contact us today!​