We are hands-on Expert Organizers and while our passion is for people, we also value being the best in the organizing industry. And to be the best, you have to keep investing in yourself. That's why, education, certification, and community are just the tip of the iceberg when it comes to our values.
We will always work hard to improve ourselves and advance our knowledge in the industry. Therefore, every month we will feature our Experts and all the awards we gain as an organizing agency!
Congrats to our December 2021 Badge Awards! We are so proud of our Expert Organizers and all their hard work.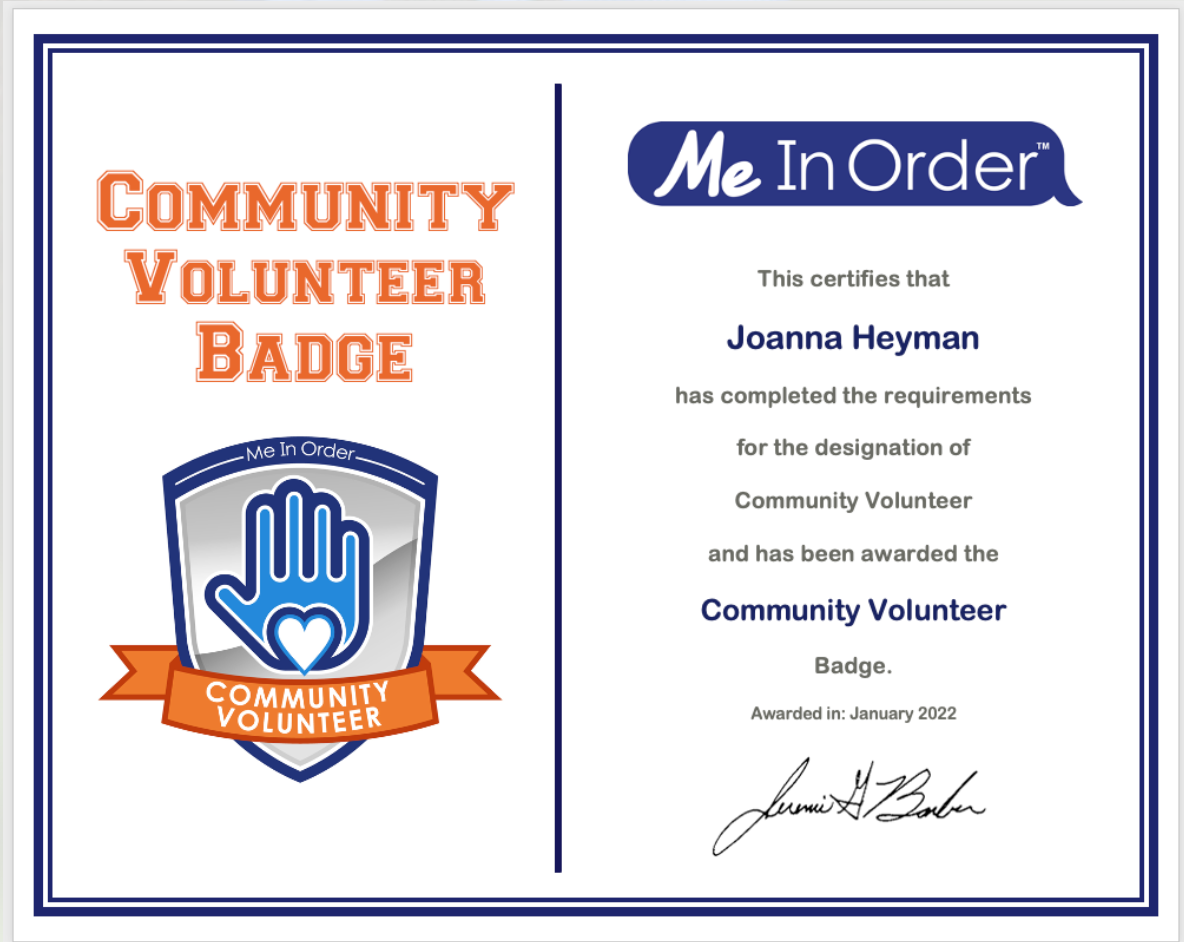 Me In Order is here to guide you in any way you need to start your organizing project. If you are interested in learning more about how to hire an expert organizer, check out our Ultimate Guide To Hiring An Expert Organizer, or contact us today!
Interested in becoming an Expert Organizer? Click here.