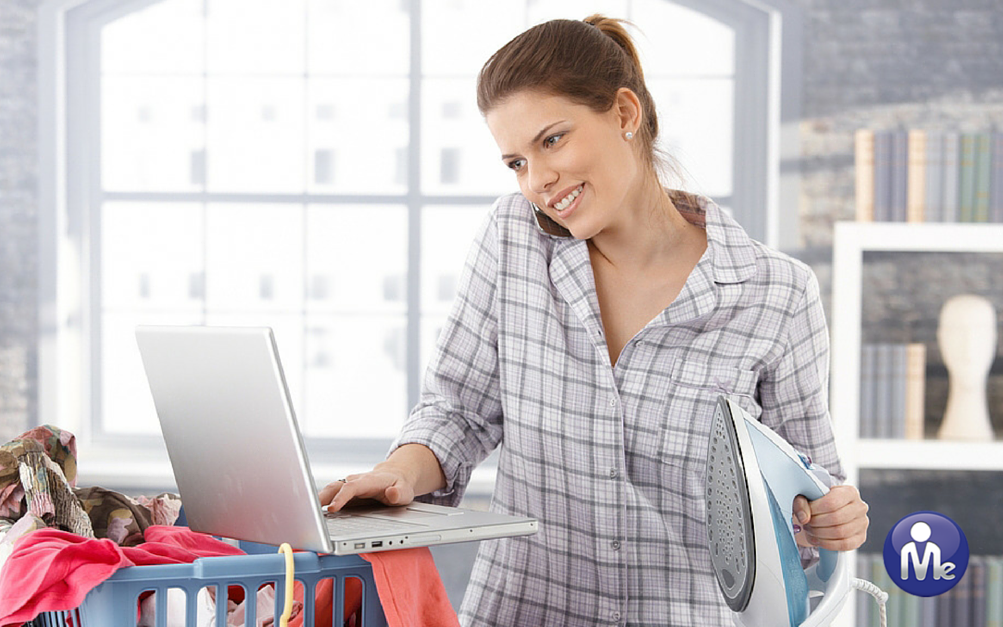 The first thing to keep in mind when hiring an organizer is that it is not like hiring a plumber or electrician. Organizing services are better when compared to a Personal Trainer, Coach, or hands-on Instructor. This is because the nature of the organizing industry is to help others achieve their organizing goals and help them maintain those goals, not just fix a leaky pipe as your local plumber would (not that we don't love our local plumbers)! Typically each organizer will have a different approach and style of doing things. The important thing is to find an organizer that can help you in the way that you want to be helped. Because this is a service-based industry, there are many different expertise levels and things to consider when hiring an organizing expert. We are here to help you clear the industry clutter and help you make the best decision for you and your organizing needs.
First off, you may be surprised that there is no governing body for the organizing industry, which means there is no requirement of industry licensing, certifications or continued education. We mention this because it is important to keep in mind when considering which organizer or Organizing Firm to hire.
Who: Soloist vs. Firms
The organizing industry is mostly filled with solopreneurs that run their own businesses. This means that the business consists of one person that handles all aspects of their business, from scheduling appointments and hands-on client time to client relations and even accounting. The solopreneur will most likely charge a lower hourly rate, but their availability will be limited because they are working by themselves. This also means they might not be able to handle large-scale projects or quick turnarounds. The solopreneur may also lack education, as they are not required to obtain any education, training or certifications in order to consider themselves a professional, and must take it upon themselves to take continuing education and research industry trends or updates.
Some solopreneurs have paired up and created organizing companies that hire other organizing professionals as sub-contractors to form a team. This allows certain members of the team to handle different aspects of the business and focus on the things they enjoy. However, the majority of these companies do not provide their sub-contractors with worker's compensation insurance and many of them do not even carry liability insurance, which may leave you at risk.
On the other hand, Organizing Firms will have larger teams to handle large-scale projects and will also have greater availability for your individual projects as others are handling the scheduling and other administration related with this kind of work. While there are not that many out there, larger organizing firms will have liability insurance and carry workers compensation insurance to protect you while they help you clear the clutter and create peace in your home. Some firms will also have official training, certifications and standardized processes that each organizer will be required to master before working with clients. These firms are also more likely to regularly share industry trends and updates with their teammates, as there is equal collaboration among the team. However, insurance and training costs do accumulate and as a result the hourly rate for these organizers may be higher than that of a solopreneur.
Specializations
When thinking about the project at hand, consider if you will need to hire a specialist. Most organizers work on general clutter in all areas of the home, but there are some specialists that can help your project move faster and more efficiently.  Some areas of expertise include chronic disorganization, digital organizing, photo organizing, and business organizing.
Chronic Disorganization:  A person who has a history of disorganization and it is interfering with their life is considered to be chronically disorganized. This is someone who has tried to get organized before but for whatever reason cannot keep it that way. Traditional and conventional methods do not work with chronically disorganized clients, but there are Expert Organizers who specialize in understanding why this occurs and ways to help chronically disorganized clients. Hoarders can fall into this category but not all chronically disorganized people are hoarders. It's also important to understand not all organizer work with clients who hoard.
Digital: With all the technology around us it is easy to get lost in digital clutter just as much as physical clutter. There are organizers that specialize in digital systems that include file and photo organizing on your computer and other devices. Most organizers are able to help with digital organizing but might not be as proficient as a specialist.
Photo Organization: There is a specific group of organizers that belong to APPO (Association of Personal Photo Organizers).  These organizers specialize in making sense of the hundreds or even thousands of photos we each have. They will organize printed and digital photos into albums or files that will help you find what you are looking for and add to as needed. The APPO site has a list of photo organizers and allows you to check to see if there is someone in your area. Again, most organizers will be able to help with photo organizing but may not have the same training or experience as a photo organizing expert.
Business: Some organizers focus on the home while others focus on businesses. Business or commercial organizers will go into your commercial office space and help you with workflow, paper flow, ergonomics, and help you create filing systems and paper processing systems that will work for you and your coworkers. They can assist in making systems that will make everyone in your office work more efficiently together.
Which Organizer Is Right For You
Whether you are doing a complete overhaul or one small space in your home, it is important to know the differences between organizers. Once you know the details and scale of your project, determine if you are in need of a specialist or if a generalist will be just fine. The next step is to find the right organizer for you! Next month we will be providing the questions you should be asking to make that happen.