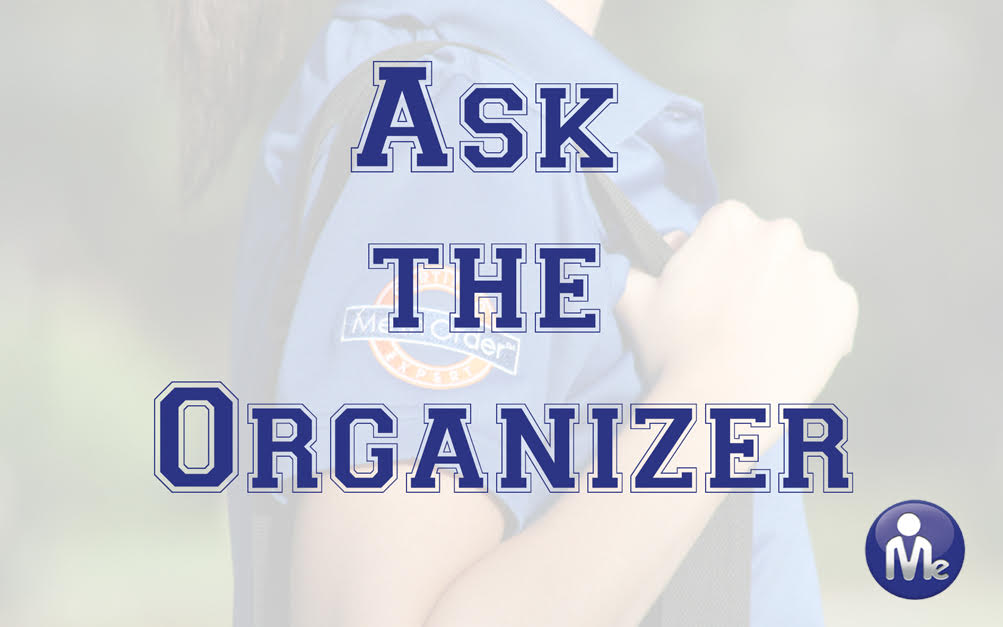 How do we charge for our organizing services? Our Ask The Organizer series is back and this time, we are answering one of the burning questions our readers, followers, and future clients tend to inquire. 
Some of the many questions we receive on a daily basis fall along the lines of project pricing and how we charge for our organizing services: 
"How much does an organizing session cost?"
"Do you charge per hour?"
"What is your rate per project?"
This month, we've decided to answer all your product pricing questions in one FAQ session! Consider it our Christmas gift to you!
Jeremie, our operations director and Co-Founder of Me In Order has all the answers you need in regards to pricing, experience, and what to expect during your first Me In Order organizing session. He's here to help breakdown how we charge for organizing services:
Q: What exactly is "project pricing" and can you give me an exact definition? 
Jeremie: Project pricing is when an organizing company charges by the project instead of what is typically done by the hour. For example, many of our future clients ask "How much do you charge to organize a kitchen?" Unfortunately, it is difficult to determine the answer due to the fact that each and every person's kitchen is different; the time it takes to organize one person's kitchen, might not necessarily work for the other. 
We believe that with a project pricing system, it means that either the client or the organizer is going to miss out. With project pricing, you are going to get the minimum the organizer can do because they are going to want to accomplish the task as quickly as they can to accommodate the quoted time agreed upon. If the organizer did not estimate enough time, then you are going to deal with an organizer who is bitter because they are there when they feel like they shouldn't be. Either way, the client loses. 
Q: How exactly do you determine the charge of an organizing session? What do you factor in when making these quotes?
Jeremie: There are many factors that go into how long an organizing project is going to take. For example, we like to look at how long it takes the client to make decisions; i.e if we are sorting through items and they want to tell a story about each item, it will take longer to accomplish the organizing project. A person who is quick to make decisions will thereby take less time to organize. It is our job to determine what level of organization the client is looking for. When you say the word "organized" the picture is different in the mind of every person. Until you begin to work with someone, you are not able to tell what level they are at, or what this looks like in their mind.
We also look at the volume of the project itself. Is this an entire home that needs organizing, or just a closet? We also take into consideration client participation. This means, if the client participates and is active in the process, then their efforts will make the work go by faster. 
Q: Do you normally charge at the end of each session? Or is it a case by case?
Jeremie: We charge hourly and we determine this charge at the end of the session once you are satisfied with how the session has gone.
Q:  What is Me In Order's unique selling point versus other, cheaper companies?
Jeremie: Me In Order is the only organizing agency in the states that we service. All of our team members are hand-selected as well as classroom educated and certified through Order University. They are also thoroughly background screened and can only be apart of the team if they have a clean record. They are licensed bonded and insured and they are also required to maintain 4/5 stars from their past client reviews. They have to maintain their Certified Expert Organizer designation with monthly workshops and other continuing education. 
Q: What is your more typical pricing that you see with most projects? 
Jeremie: Every person and every project is different. Once we work with a client we have a better idea of how long their project will take based on their first session; from there after, we are able to give them an estimated quote. 
Q: What is the benefit of having additional organizers versus one organizer?
Jeremie: When you work with a team, you have multiple experts that share their expertise and are able to bounce ideas off of each other. We discount the rate on the second, third, and fourth teammate. We believe that with bigger projects working as a team is sometimes better. 
Q: Do we offer any incentives (i.e buy the 4th hour get the 5th free or anything like that?) 
We offer our discounted rate on multiple organizers or a team, and we offer a discounted monthly membership as well. Our 30 minute phone consultation is also free and will aid us in determining the best course of action to take with your project. 
We hope this gives you more insight on our pricing structure here at Me In Order! We hope you now know everything you need to know about how we charge for organizing services. Jeremie and the rest of the Me In Order team are here to help in any way we can. 
Still have questions about how we charge for organizing services? Reach out to us today and we will answer any additional questions you may have. 
As always, Me In Order is here to aide you in any way you need to start your organizing project. If you are interested in learning more about how to hire an expert organizer, check out our Ultimate Guide To Hiring An Expert Organizer , or contact us today!
Happy Holidays from the team at Me In Order!
Jeremie
Operations Leader