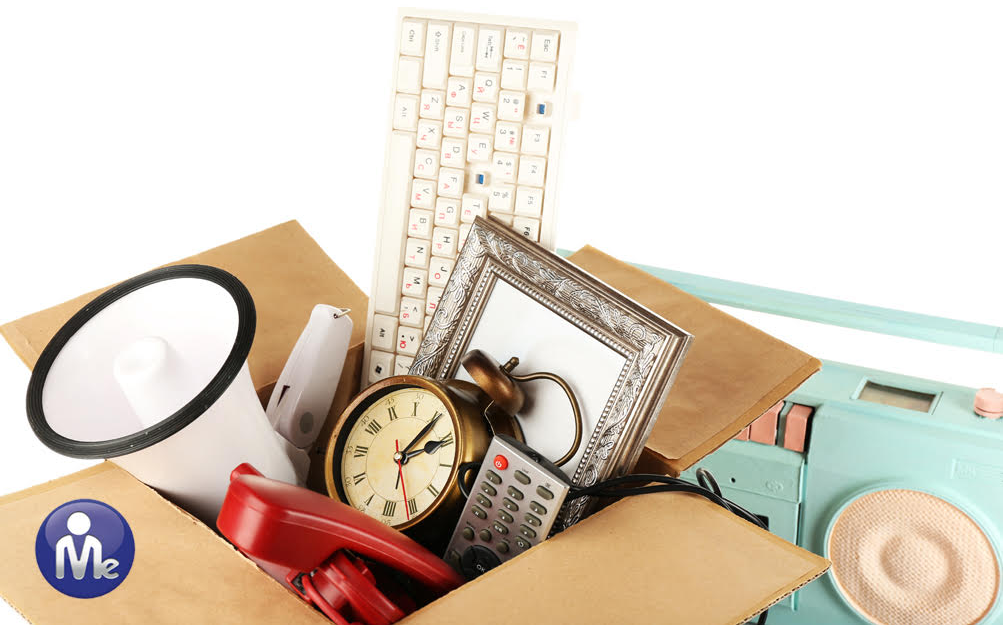 How Much Is Your Stuff Worth? The Professional Organizers at Me In Order Help You Handle Your Clutter. So What Do You Do With Everything Else…?
In my previous article, we discussed how much stuff we as humans have accumulated over the years. We dove into how humans are likely to hold onto their items rather than purge them. As an effect, the buildup of clutter literally surrounds them…or they are forced to purchase additional storage for their items.
Let's say…you are finally ready to filter through your clutter and decide what you want to get rid of…but how do you do so? How do you decide what is truly worth keeping and what is worth (attempting) to sell? Also, even if you DO decide to sell your items…how much are they really worth?
Me In Order helps guide our clients in a way where we help you decide what items are tied to good memories, as well as what items truly spark happiness.
As I pointed out in my previous article, not EVERYTHING you own can truly bring you happiness; so our team of experts help you decide what truly matters and what is worth keeping in your home.
We pinpoint your most treasured items and display them in a way where you can honor these items within your home. We make it easier for you to find everyday items and we help you truly pinpoint items that are taking up space versus items that truly are worth something in your heart. So what do you do with everything else? If you're wondering how much your stuff is worth, there are several ways to find out:
1. Garage Sales
Our first thought when it comes to selling items is usually "Let's have a Garage Sale!" But can you truly make a profit from selling your most beloved items for mere cents? According to U.S News, the following items are among many you can actually make a pretty penny by selling:
Vintage Video Games
Tools that are in good shape
Musical Instruments
Electronics (that work and are on a huge discount)
Sports Equipment
These items will sell…as long as they are in good shape, they work, and they are at a discounted price.
2. Online Sales
Selling your items online is another avenue that many decide to take after cleaning out their clutter. Quroa states that the recipe for turning a profit online is good quality with the best price.
However, because it is more competitive in the online marketplace, it is harder to sell items. 3-4 years back, the online landscape was less saturated, it was easier to sell because limited products were present online and less people were selling.
Now, online sellers are increasing day by day so it's important to sell with a number of products, keep margins low, and spend money on advertising so that your products are on the first pages of Amazon/Ebay/Facebook/etc.
Your items can sell rapidly…or not at all…it truly depends on the time and effort you are putting into listing your items online.
3. Consignment Shops
Money Crashers emphasizes that there are pros and cons to selling at consignment shops. With consignment shops there are two options. You can receive an upfront payment from the store and receive money immediately, however it might not be the best price. A store employee will you through your items and see what can be resold in the store.
There is usually a set price (i.e $5 for a shirt, $10 for shoes) or you will receive store credit. The second option, is profit sharing. As your items are sold in the shop, you will split the profits with the store. Profit sharing sometimes is the better option…but if you need cash now, it's easier to go with upfront payments.
In Conclusion… Thanks to the Internet, there are many tips and tricks available at our finger tips for selling using any of these avenues. But it is up to you to sell how you see fit. You can make anywhere from mere pennies…to hundreds of dollars. Like anything else in our lives, you get out of it what you put into it.
If you have the time and can invest in taking the necessary steps to selling, then by all means, go for it. If not, then maybe consider organizing a fun garage sale with your family and neighbors.
In my opinion, if you are looking for quick cash, a consignment store upfront payment could be your best option. If you are in it for the long run, building your online presence will be sure to turn a profit, but only if you have nice items, if you invest in advertising, and if you price your items well.
As always, Me In Order is here to help you in any way that we can with getting rid of your items. We have many unique and creative ideas to help…so give us a call. If you are ready to make that first step to a peaceful life in your organizing journey, give us a call to schedule a consultation now.
If you are interested in learning more about how to hire an expert organizer, check out our Ultimate Guide To Hiring An Expert Organizer , or contact us today!
Natalie
Order University Content Creator