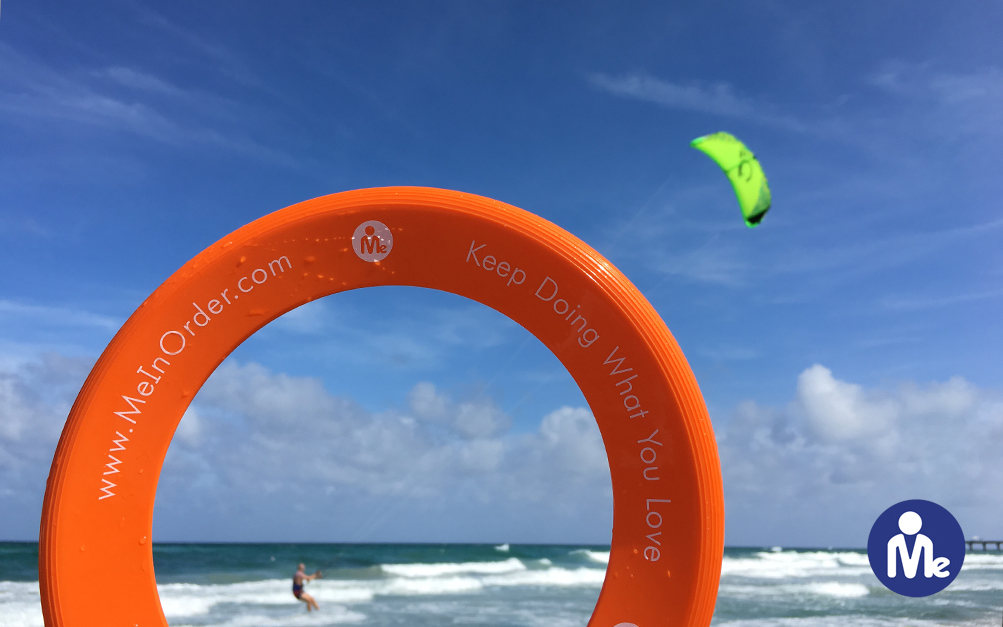 Get organized and be productive before the end of summer.
Remember that closet you were going to clean out?
Or, that garden you were going to tend to in your backyard? 
Or how about that laundry list of tasks that have been sitting, untouched on a notepad on your kitchen counter?
Flashback to May: It's the kids last day of school, summer vacation is about to start, time will begin to slow down as the summer heat creeps in. 
"It's going to be a productive summer" you think to yourself as you pack your sunscreen and towels into your beach bag. 
"I've got time" you repeat to your husband as you lounge on a raft in the pool.
"I'll start on it next week" you tell your girlfriends as you toast to another lazy summer day.
Now, let's jump back to reality: It's July, the summer months have flown by and you realize that there are only a few weeks left until the kids go back to school and busy season starts up again. 
How can you possibly get organized and complete all your projects when you've been procrastinating all summer at the pool?
Here are some tips to help you get organized before the end of summer and before the start of another frantic school year: 
1.) Get The Kids Out Of The House
Let's face it; they probably already have plans anyways. But if they don't, organize a day (or a week!) for them to be out of the house. Cash in that favor from your mom and drop the kids off at her house. Or, drop them off at a week-long summer camp. Do whatever it takes to make sure you have no distractions so you can tackle your list. 
2.) Turn Off Your Phone & Turn On Some Tunes
Social media, texting, and Netflix will not only keep you on the couch for hours, but will also take away your attention to the task at hand. Turn off any and all devices so you can truly focus. Maybe even turn on your favorite playlist, make some coffee, and get inspired to get working. We know how hard it is to ignore the beautiful sunny skies and the tempting relaxation of the pool, but you have business to attend to! Close the blinds and windows if you have to. The goal at the end of the day is to get you to focus on getting organized and getting your work done. 
3.) Delegate
If your to-do list involves multiple tasks, you don't have to do it all on your own. Initiate the help of your significant other to get things done. Or, divvy up the tasks and assign the smaller tasks to your children. Use this as an all-hands-on-deck strategy to attack your summer to-do list. This will alleviate the stress you are feeling and will help you spread out tasks throughout multiple days with multiple people. 
4.) Make A Routine
Sticking to a daily schedule will help you accomplish the tasks at hand. Keep in mind, you don't have to be strict with your schedule; just do what works best for you. You can reserve the mornings and afternoons for working on your project, and then use the night time to relax with friends and family. Or, work all day on Monday and go to the beach on Tuesday. We understand you have things to do, but we don't want you to kill yourself trying to get everything done at once! By initiating a routine and planning out your days, you will be able to make a timeline for yourself. All you have to do is stick to this timeline and avoid any temptations to procrastinate when you are in your scheduled work time. 
5.) Pick One & Get It Done
You may not be able to get everything done in the few weeks we have left of summer. And that's okay! Getting organized is a process and takes time. Pick that one huge, daunting task that you have been pushing off since summer started and Get. It. Done. And if you can't do it by yourself, then that's okay too! Me In Order has a variety of local resources and national resources that can help you. Better yet, Me In Order is here to help you with any and every organizing task you have. 
Do you maybe have some time to spare? If you have longer than a couple weeks to get your home in order, we have a solution for you as well! Try The 30 Day Clutter Detox. The 30 Day Clutter Detox is a simple program that helps you tackle your clutter one space at a time and have the entire home done in just 30 days. Interested? Purchase our book here. 
Whether it's cleaning out that closet, organizing your garage, or finally unpacking those boxes, we are here to help so that you can enjoy that last few weeks of summer. Keep doing what you love. Leave the rest to us.
If you are interested in learning more about how to hire an expert organizer, check out our Ultimate Guide To Hiring An Expert Organizer , or contact us today!
Natalie
Marketing & Content Creator