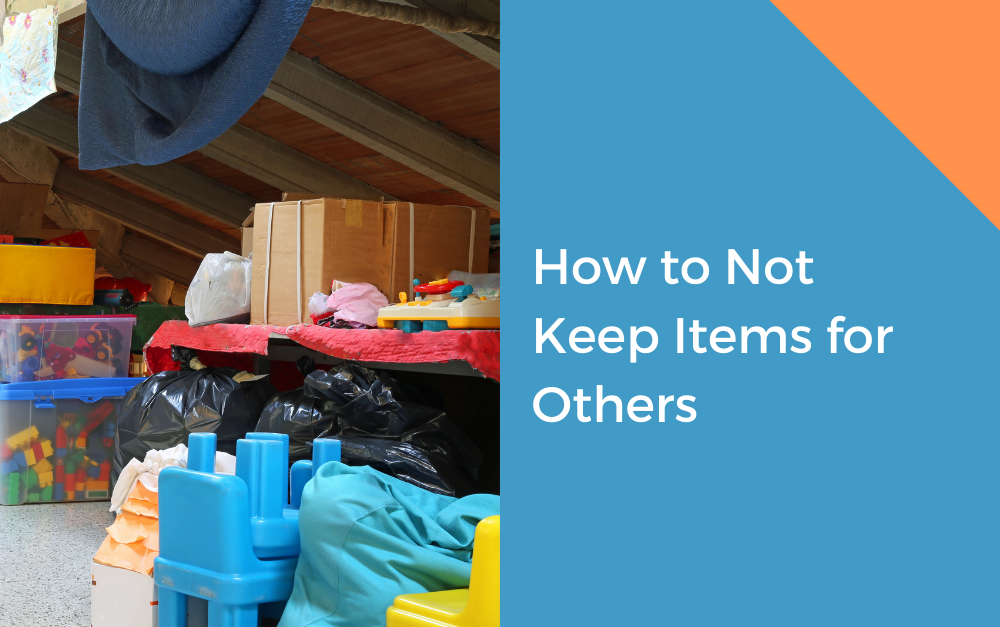 Set the scene: it's Christmas Eve, and your grandmother pulls you into her living room.
"I've been saving this for you since you were little," she states and pulls out a giant bin of vintage ornaments, yellowing wrapping paper, and dilapidated picture frames.
While you appreciate the gesture and you want to appease Grandma, you simply don't know what to do with these items. There is absolutely no room in your home for another storage bin of (no offense, Grandma) junk.
So, what do you do? You accept the bin with grateful arms, only to know it will sit unused in your garage for possibly the next few years. This clutter piles up over time and creates unnecessary items in every crevice of your home. 
Mementos and cherished childhood items are givens that are sure to be passed down from family members and friends. But how can we all universally stop keeping items for others? Not only do we set items aside for others (which take up space), but then we are forced to project those items onto others, without even knowing if they are wanted or needed. 
Here are a few gentle reminders to assist with your decision to keep/give items this holiday season:
The items you keep are just that – they are items. We tie emotional reins around items, and that is what makes them sentimental. Remind yourself of this when you are deciding what to keep and accept, for and from those around you.

Accept that some people might be disinterested in the items you keep. While you might see it one way, they might see it as another. And that's okay! Teenagers and younger children might not appreciate the sentiment behind an item, so maybe this will help with deciding what to keep as well.

More stuff can just be that – more stuff and some people might simply just not want it.

Come up with a creative way to preserve a memory rather than projecting countless items onto others. You can take photographs of the items and create a universal album of mementos. Or you could divide up the item into smaller items for distribution. For example, if you are insistent on your daughter getting your wedding gown, maybe make the executive decision to take snippets of the gown and display it in a frame. Or offer just the veil or shoes. Less is more, especially when it comes to memories and stuff.

Donate what you can. We get it – it's your stuff, but some people might benefit from it more than your immediate friends and families. Especially over the holidays, people are searching for ways to make an impact with gift-giving and you never know what your unused item could bring to a family in need.
Sometimes, handling heirlooms can be a challenging task. We hope these tips help you navigate through your items this holiday season. And, if you need help, Me In Order is here!
Me In Order is here to help you get in order for the holiday season! If you are interested in learning more about how to hire an expert organizer, check out our Ultimate Guide To Hiring An Expert Organizer, or contact us today!