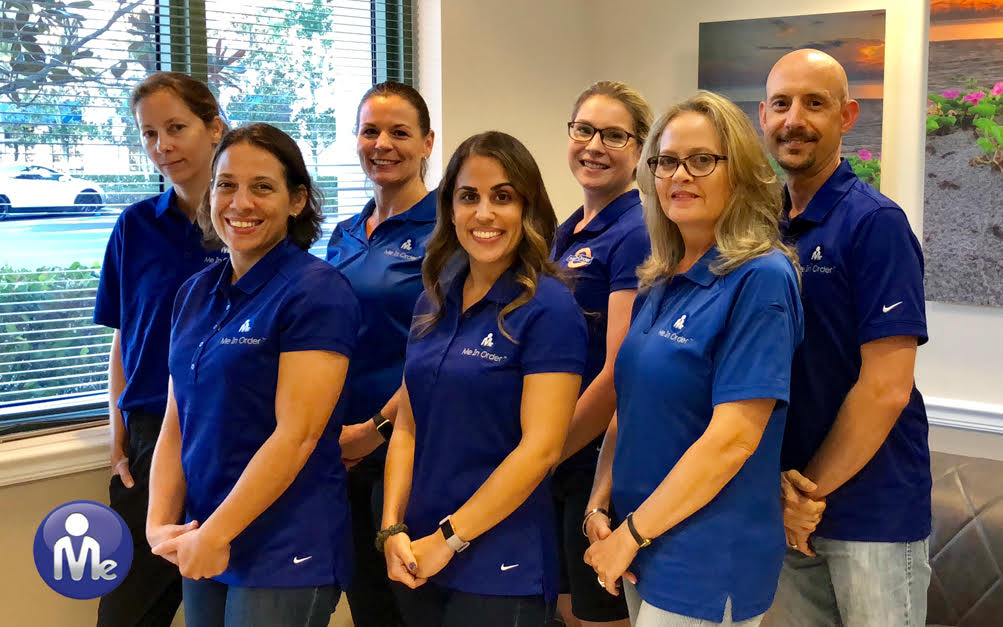 How many times have you heard that everyone is different? Or, how many times have you said "my personality just doesn't mesh with that other person"? It is so true that not one person is the same, and the way one person likes to do things could drastically differ from the way another person likes to do things.
Different personality styles can be the difference between a great and a not-so-great organizing experience.
For some people, (like myself) getting organized and staying organized is a walk in the park. But that is just MY personality type alone…what about for the others?
Sometimes, people who are not as obsessed with organizing (as I am,) really need a "coach" or a "manager" to push them in the right direction and give them the right guidance. AND It is known that in order to be a successful coach/manager, one needs to master the art of managing different personalities. It is the same for expert organizers.
The team at Me In Order has a vast variety of different personalities that we pair accurately with our clients. We understand that each person has different needs, and we are here to make sure you get the help you need, in a way that matches your personality and provides a great organizing experience for you.
We Have Different Personalities Too
Our team of expert organizers have different personality styles…just like our clients do. Some organizers are able to be more patient and are able to guide the client through the process slowly; and some have the ability to take charge and be firm with organizing decisions.
At Me in Order, we are aware that different clients have different needs as well, and we have organizers that can handle those different traits. We have the ability to pair a client's needs with an Expert that will best match those needs.
For example, if a client is known to be sensitive and unwilling to part with certain items, we will pair that person with one of our patient, understanding team member who knows that parting with items is difficult. Our team member can help guide the person to making the right decision that makes them feel at peace with their decision to give away some of their personal items.
We are trained to manage different personalities
Me In Order is the single trusted source for your organizing needs. Everyone on our team has been Certified through Me In Order University and maintain continuing education as well as a 4-star or great client ratings.
We have a passion for people and order, and providing education for our Expert Organizers and Organizing Community is one way we demonstrate that passion.
We have an entire website dedicated to online classroom training. We do not "throw" our experts out into the field; they must be expertly trained before they can even begin to organize for our clients, we require them to go through a 90-day training program online.
This program and in-person training helps us determine what type of personality and work-style our employees have so we can make sure to pair them with the right person come time for their "graduation" to their first organizing session.
We are not just one person…we have a TEAM
Not to call out other companies…but it is true that solo organizers might not be able to adapt to their different client's personalities. One person can't be able to form to every client's need or every client's personality.
That is why going through Me In Order is beneficial; we have a team of 6 different people (and growing!) with different work styles and different personalities. We can cater to our many different client's needs vs. a solo organizer.
Think about it; it could be time consuming going to other websites and interviewing solo organizers. By the time you find someone you connect with, you could have already started your organizing process with Me In Order with a person who you can connect with and who can help you meet your goals in a way that works for you and your work style.
In conclusion, Me In Order has the team, the experience, the training and the amount of people to guide you through the organizing process.
Me In Order is here to guide you in any way you need to start your organizing project. If you are interested in learning more about how to hire an expert organizer, check out our Ultimate Guide To Hiring An Expert Organizer , or contact us today!
Natalie
Order University Content Creator