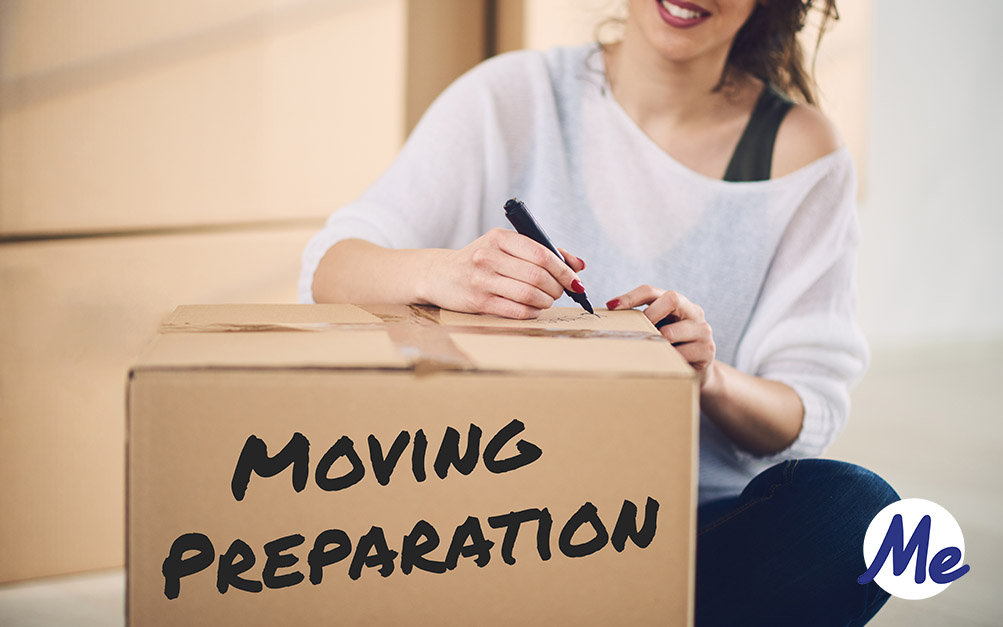 If you are getting ready to move homes, chances are, you're super busy trying to get everything done and maybe even a little stressed. Life is ever changing and sometimes things are out of our control.
If possible, try and give yourself enough time to prepare things prior to your move. Giving yourself time to get everything done will lead to a less stressful move. Here are some tips to help you prepare.
First, begin with creating a list. Writing everything down not only helps you remember all the tasks you need to get done, but it also gives you a sense of accomplishment as you cross each task from your list.
In addition to a list of tasks, make a list of supplies you need to purchase. Packing paper, bubble wrap, boxes, tape, and storage containers are some of the top supplies needed in a move.
Bonus Tip: Look up U-Haul's "Take a Box, Leave a Box" at your local U-Haul store to either dispose of old packing supplies or pick up used packing supplies to save money. Reusing boxes also helps keep boxes out of landfills!
Next, begin the declutter process. The more items you eliminate, the less you take with you to your new home. Often people find themselves pressed on time and rush to get everything packed quickly. This usually leads to packing everything in the house to save time. The problem with this is it also includes items that aren't needed anymore. This then creates more work when unpacking. The goal is to make your new space a peaceful environment. Purging all rooms in the house will ensure your new home is free of old clutter. If the decluttering process feels overwhelming, tackle one room at a time. If you feel like you can keep going after one room, keep going!
Bonus Tip: Getting family involved will speed up the decluttering process. If each family member has one assignment, it is less overwhelming on one person alone. Have each kid tackle their own room (making room for new toys is a good incentive to help kids say goodbye to their old ones).
Packing up your home is usually the last step before you move into your new house. This can either come down to movers or organizers. Not all moving companies will pack up your house, so you will have to ensure that they provide that service if you need packing help, in addition to moving help. If it comes down to limited time, movers can help you get your house packed up quickly. You can then hire an organizer to unpack and organize your new home! If it comes down to wanting help with decluttering, as well as packing up items in an orderly manner, an organizer might be a better fit. Often, I am just needed for packing specific rooms that need extra help decluttering, sorting, and packing by categories, so that the unpacking process is much smoother. Other times I have been called for help to pack up the most fragile items to ensure safety throughout a move. Whatever your needs are, there is help out there to put you at ease!
If you are still finding yourself at a loss of time to get these things done or even a lack of confidence that you can get it all done, hiring help is the best solution for you. That's where we come in, the organizers. Decluttering is one of our favorite things to do! Many of my clients often admit to me that if I wasn't there helping them through the process, they wouldn't be able to get rid of anything or even force themselves to get these tasks done. I am here to relieve you of your stress and bring peace and order to your life!