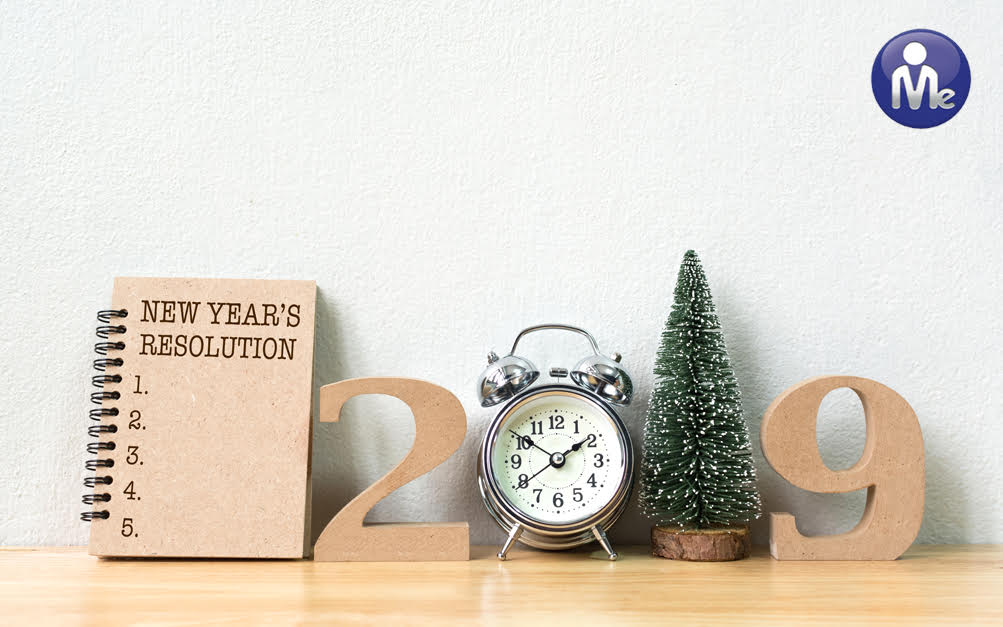 It's time to pinpoint your New Year's resolution. Get organized for 2019 with Me In Order. Hire a professional organizer today!
Happy New Year! We hope you enjoyed your holidays with friends and families.
There is always that bittersweet feeling after everyone screams "Happy New Year!" We are all surrounded by loved ones, and enjoying ourselves but once the clock strikes midnight on New Year's Eve, a weird feeling remains…
"Now What."
The excitement of the holidays are over, you're putting the Christmas tree away…now what? We have to get back to reality which includes work, school, kids, appointments, fitness, family dinners, housework…and the list goes on and on.
It's a new year, and it's SUPPOSED to be a new you…but the anxiety and stress that we have stored in the back of our mind over the last few week's creeps back in. So how do you embrace the new year when you still have last year's anxieties?
Hiring an expert organizer from Me In Order as your New Year's resolution will help alleviate the stress that the holidays have somewhat glazed over. We have some tips that will show you how!
1. An Expert Organizer Will Put Away Your Decorations
We recognize that you probably still have your holiday decorations up. It probably took hours, maybe even days to string the lights, put up the Christmas tree, hang wreaths, etc. Instead of spending the first half of your new year dealing with putting away decorations, an expert organizer will do it for you.
We will even help you go through your decorations and decide what you should toss and what you should keep. We will also help condense your decoration load and pack boxes properly; in a way where you know where everything is for next year and everything is packed safely away.
2. An Expert Organizer Will Get Your Schedule and Paperwork Organized for the New Year
You probably have endless amounts of paperwork on your kitchen table that has been collecting dust for the past few weeks. "I'll get to it after the holidays," you say. Now that it's the new year, you are closing out your 2018 year, filling out documents for the new semester, evaluating bills. It can get overwhelming.
An expert organizer will help you go through your documents and paperwork and create a system to keep you organized for the new year which will alleviate the stress of endless amounts of paperwork piling on your desk.
We will also help you create a schedule for the new year to help you accomplish your goals. Hiring a professional to do this will allow you to focus on that new year's resolution: working out more, spending time with family, trying a new activity.
The goal is to take care of the work that is keeping you from peace i.e paperwork, documents and not having time in your schedule to accomplish these 2019 goals.
3. An Expert Organizer Will Help You Tackle Your New Year's Resolution
If your goal is to live a peaceful, simple, and clean lifestyle for 2019, we are here to help you do just that. Hiring an expert organizer will help you tackle your W.I.G (widely important goal) of getting your house in order for the new year.
That room that you've been wanting to organize for months? We will do it.
Your late parent's home still stocked with items? We will handle it.
That move your preparing for in 2019? We will pack for it.
At the end of the day, hiring an expert organizer will take care of the stress that is keeping you from going after your true lifestyle goals in 2019. We will do the work, so you can focus on your peace and doing what you want to do.
Me In Order is here to guide you in any way you need to start your organizing project. If you are interested in learning more about how to hire an expert organizer, check out our Ultimate Guide To Hiring An Expert Organizer , or contact us today!
Natalie
Order University Content Creator