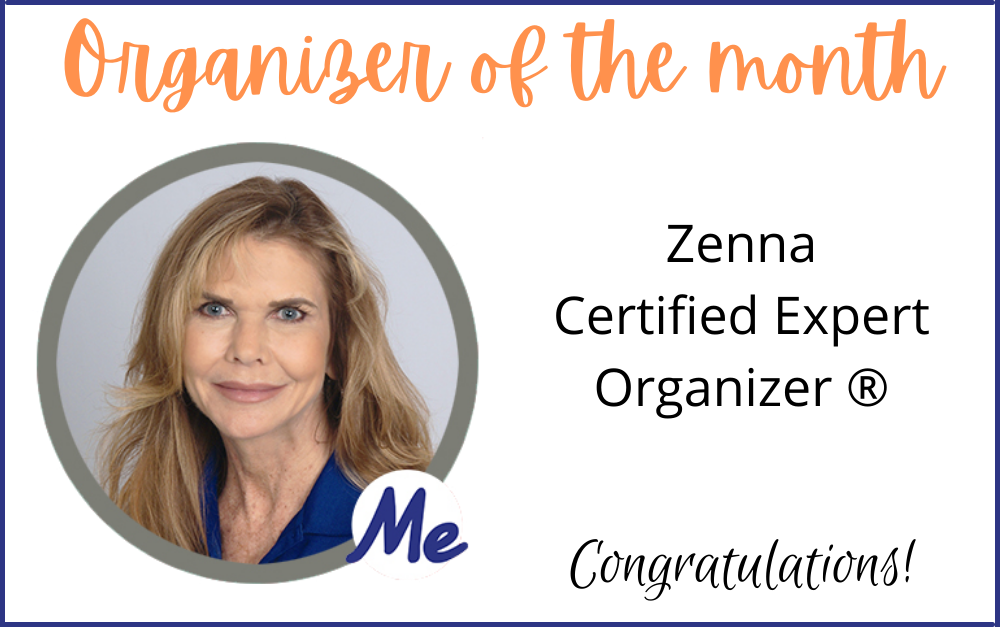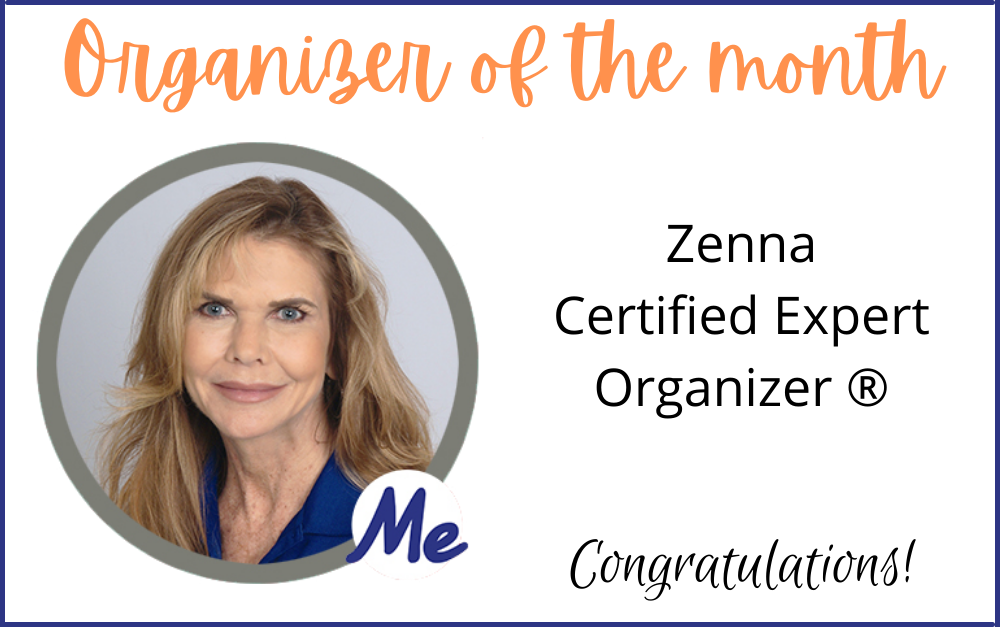 Time seems to be flying as January quickly comes to a close and the second month of 2021 ramps up.
While we thought the month of January would slow down and bring some peace to this crazy time, it actually turned out to be just as hectic. Thankfully, at Me In Order we have experts who make us feel completely comfortable and confident no matter what occurs. We lean on our Expert Organizers in every situation, and we appreciate the hard work and dedication they put into each and every client. 
That being said, it's not easy working in multiple locations, but it is easier to manage with strong and dedicated teammates like Tampa Certified Expert Organizer®, Zenna Mathis. Zenna has taken our Tampa professional organizing region by storm and so we at Me In Order Central want to show her some appreciation!
Join us in congratulating our Certified Expert Organizer® Zenna on all her accomplishments this year as a Tampa organizer. We appreciate all that you have done for Me In Order and your clients. Here's a little more about Zenna:
Q1: How did you first learn about Me In Order?
Zenna: I saw a job posted on Indeed for an Organizer in Tampa.  I was starting to expand my Interior Design business to include organizing and was interested in the opportunity Me In Order might bring as well as the education they offered.     
Q2: What inspired you to start organizing?                    
Zenna: As I worked with my Interior Design clients, I noticed many were struggling with spaces in their homes that were overwhelming to them due to clutter.  I always enjoyed organizing my own spaces and immediately knew this was a skill I could add to my company's repertoire.
Q3: If you could offer a word of advice for anyone trying to become an Expert Organizer, what would it be?
Zenna: I would encourage those to attend seminars and take advantage of any training opportunities that you find.  Order University through Me In Order is an excellent place to start! Also fine-tune your people skills and your ability to sell yourself.  You can be an expert at organizing spaces, however, if you're not able to communicate well and sell your abilities to other people, you won't be successful at creating a thriving business as an organizer.  
Q4: Describe your favorite organizing project that you were apart of.
Zenna: My favorite project would have to be working in a children's space.  It started as the family's junk room – the room they crammed everything into that they didn't know what to do with.  After sorting and purging all the boxes and bags contained in the room, and after discussing what the family was missing in their home, I was able to create a space dedicated to the children's music hobbies, LEGO building, and arts and craft hobbies.  It was very satisfying to see a once neglected and unused space turn into a space the kids love to spend time in.   
Q5: What are you looking forward to as far as organizing in 2021?
Zenna: 2020 was a year of forced changes – many were scary changes that pushed us into unfamiliar territory.  One change I see as positive from all that happened last year is that Home is now more important to most people.  I am excited to meet clients wanting to make improvements in the spaces where they spend much more time now.  I look forward to helping people declutter and find peace and order in the most important place they have – Home.
Zenna shares in the honesty, passion, and appreciation of all things education that has inspired us over the years and encouraged us to stay motivated as a community of experts that helps individuals in our own local communities. We are so proud to have Zenna as a star in our community of Experts. 
Congratulations, Zenna!
Me In Order is here to guide you in any way you need to start your organizing project. If you are interested in learning more about how to hire an expert organizer, check out our Ultimate Guide To Hiring An Expert Organizer, or contact us today!
Zenna
Certified Expert Organizer®