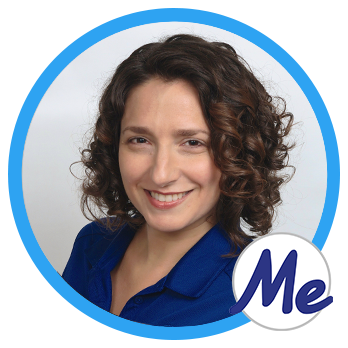 My Direct Reviews
4.9 out of 5 stars (based on 52 reviews)
Tap Here To Leave Me A Direct Review
Every time Vanessa comes over she walks me over a little mountain of inertia and into a more energized mode of weighing what needs to be tackled in the house and what does not. She is very perceptive and patient in letting my husband and I think about our answers. Frequently we do not have the answer until a week, or sometime 2. We are so pleased with her patience and suggestions.
Vanessa is so good at finding new ways to approach an organizing
I had so much fun last weekend with her. We really get things done.
It feels like a hobby now to work with her.
Thank you
My 2 organizers, Vanessa and Magee were excellent!
Super wonderful in every way–except expensive which is why it is not a 5…
I wish there would be some volume discounts offered…..maybe it is but I haven't asked?
Great and indispensible
Vanessa helps clear years of worry away every time she visits. We are whittling down 3 houses full of memories and she knows how to make this less overwhelming
Hats off to her 🙂
Vanessa and her partner worked very hard the entire session to get in my garage in order.
Although they have not completed the work, I'm very happy with the progress they've made so far and plan on using them this week.
All in all, Vanessa and her associate were consummate professionals that I would definitely recommend to friends should the opportunity present itself!
Vanessa is very flexible and really helps me not get overwhelmed.
thank you Vanessa
Vanessa was terrific, really helpful, not distressed at my mess!
Such a relief I finally called.
This was Vanessa's second visit and we achieved a lot during this visit. Really happy with the work.
Vanessa was very professional. I have also learned some organizational techniques which will be very useful in the future.
Vanessa is very patient and provides creative solutions to our organization dilemmas.
My Specialty Services
As a Certified Expert Organizer® I am prepared to organize all areas of your home. Listed below are my specialities beyond General Home Organization:
ADHD
Chronic Disorganization
Home Inventories
Moving: Listing Prep / Declutter
Moving: Packing
Moving: Unpacking / Settle-In
Paper Management
Photo Organizing
Virtual Organizing
| | |
| --- | --- |
| Monday | 9:00 AM - 6:00 PM |
| Tuesday | 9:00 AM - 6:00 PM |
| Wednesday | 9:00 AM - 6:00 PM |
| Thursday | 9:00 AM - 6:00 PM |
| Friday | 9:00 AM - 9:00 PM |
| Saturday | 9:00 AM - 6:00 PM |
| Sunday | Not available |
Get To Know Vanessa
Vanessa was born and raised in Miami, FL, and after living on the West Coast (Oakland and Seattle), has recently moved back to the Sunshine State. Before joining Me In Order, she worked in the nutrition field as a supervisor for over 12 years where she gained the knack for keeping customers happy along with various organizational and visual merchandising skills.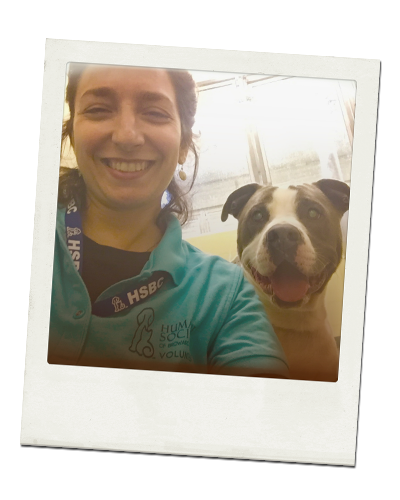 After eventually helping family members and clients get organized in their homes, Vanessa realized how much she enjoys bringing a sense of order, peace, and freedom to people's lives. She gets that creating and maintaining a tidy personal space is foundational to our mental and physical well-being.
Vanessa's excitement about education, personal development, and helping others led her to earn a Psychology degree at FSU and is a recently certified Nutritional Therapy Consultant and Plant-Based Cook.
In her spare time, Vanessa loves exploring Florida's nature preserves, cooking, and spending time with her adorable nieces.
Q & A with Vanessa
Are you a morning person or a night owl?
Morning person in training.
What is your favorite outdoor activity & why?
Hiking in the Pacific North West. There are lush green forests, rivers, lakes, cool weather, and rarely a venomous snake! Also, being barefoot by the ocean and swimming when I can muster up the courage…thanks Jaws!
What's the best advice you've ever received?
Without integrity, nothing works.
When you have 30 minutes of free-time, how do you pass the time?
Anything rejuvenating like meditating or watching a comedy.
The best part of waking up is…?
Morning yoga.
Name 1 thing you miss about being a kid.
Making funny home movies with my brothers.
What adventure changed your life?
Moving to Seattle for 10 years.
Have you any hidden talents?
I like to sing. I used to love acting before stage fright crept in!
What's one thing that not many people know about you?
I swam in the Dead Sea in Israel.
Do you have a junk drawer in your house?
Yes, for all the misfits needing a home.
If you could organize for a celebrity, who would it be?
Hmm, probably a comedian (Tina Fey) or a famous chef for some good laughs or secret cooking tips 🙂
Kindle or paperback book?
I prefer audiobook, but paperback comes in 2nd.
My Favorite Dessert Is…?
Tiramisu or Chocolate Thunder from Down Under. Yum!
 Before and Afters from a Professional Organizer are examples of what a particular client needed and had budget for. It is not a reflection of their overall organizing ability. Verified client reviews are a better indicator of an organizers abilities.
Vanessa's Published Articles
Certified Expert Organizers are dedicated to always learning and improving. Sometimes that learning and improving spills over onto the page and we all get to glean from their knowledge. Here we showcase some of Vanessa's published articles.
As a Certified Expert Organizer® I am ready to organize for you during the following life circumstances:
Tap Images Below For Details

Service Areas Include
Coral Springs
Plantation
Pompano Beach
Boynton Beach
Delray Beach
North Miami