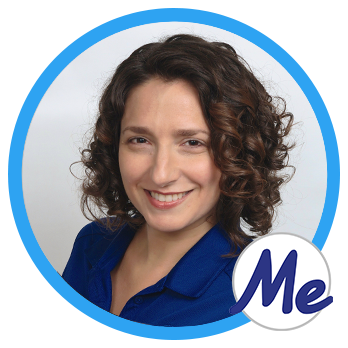 Every time Vanessa comes over she walks me over a little mountain of inertia and into a more energized mode of weighing what needs to be tackled in the house and what does not. She is very perceptive and patient in letting my husband and I think about our answers. Frequently we do not have the answer until a week, or sometime 2. We are so pleased with her patience and suggestions.
Vanessa is so good at finding new ways to approach an organizing
I had so much fun last weekend with her. We really get things done.
It feels like a hobby now to work with her.
Thank you
My 2 organizers, Vanessa and Magee were excellent!
Super wonderful in every way–except expensive which is why it is not a 5…
I wish there would be some volume discounts offered…..maybe it is but I haven't asked?
Great and indispensible
Vanessa helps clear years of worry away every time she visits. We are whittling down 3 houses full of memories and she knows how to make this less overwhelming
Hats off to her 🙂
Vanessa and her partner worked very hard the entire session to get in my garage in order.
Although they have not completed the work, I'm very happy with the progress they've made so far and plan on using them this week.
All in all, Vanessa and her associate were consummate professionals that I would definitely recommend to friends should the opportunity present itself!
Vanessa is very flexible and really helps me not get overwhelmed.
thank you Vanessa
Vanessa was terrific, really helpful, not distressed at my mess!
Such a relief I finally called.
This was Vanessa's second visit and we achieved a lot during this visit. Really happy with the work.
Vanessa was very professional. I have also learned some organizational techniques which will be very useful in the future.
Vanessa is very patient and provides creative solutions to our organization dilemmas.
Great! Could not finish, but we got thru quite a bit! She was very understanding.
So far it's been really good I enjoyed working with Vanessa and feel like I'm of to a good start
Vanessa is very professional
Great to work with Vanessa
Vanessa is great! Always does a wonderful job! She's considerate, always listens to what your needs are, does a fabulous job.
Was great, will use again once i have free time
Excellent work, Very professional.
I am very happy with Vanessa. She is professional and personable. Thank you.
Vanessa is very professional and help me organize storage and patio areas.
Great service! Really helped my piece of mind.
Not satisfied. For /1 room in three hours… I do not feel it was a good job.
Venessa was very professional and did an Outstanding job.
Vanessa was very pleasant and nice to work with
I can finally see the floor in the corners where I haven't seen for a couple of years!
Very happy. Looking forward to next session. Inspiring!
Thank u Vanessa for all u do for me! I appreciate you so very much!!
very helpful, professional
Vanessa was very professional and I felt comfortable with her in my home. Vanessa was easily 9 out of 10. A credit to your team.
The 7 out of 10 was because I think there is more to be done in the kitchen. Maybe a quick viewing of the job may have helped in scheduling. I think more time was needed to fully organize the disaster area that is my kitchen. Again, Vanessa, super job – thank you!
Since I already have 2 more appointments booked I would say I am extremely happy. Vanessa is amazing to work with as well as Jeremy.
Vanessa is fabulous! Couldn't do my organizing with out her help!! Thank u so much!
Vanessa helped organize my pain points quickly and efficiently for my upcoming move. Would definitely put her organizational skills to use again…thank you, Vanessa!
Need Help?
Call or text us at 866-971-1113
We are here to help Monday – Friday 9am to 6pm. Eastern Standard Time