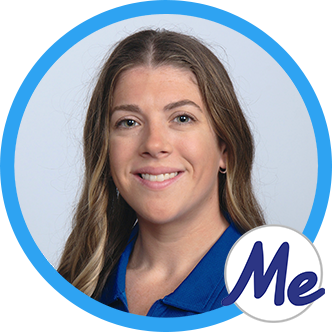 My Direct Reviews
5.0 out of 5 stars (based on 1 review)
Tap Here To Leave Me A Direct Review
Emily is always enthusiastic, creative and professional in carrying out her organizational skills and assignments.
My Specialty Services
As a Certified Expert Organizer® I am prepared to organize all areas of your home. Listed below are my specialities beyond General Home Organization:
ADHD
Chronic Disorganization
Closet Design
Home Inventories
Moving: Listing Prep / Declutter
Moving: Packing
Moving: Unpacking / Settle-In
Paper Management
Space Planning
| | |
| --- | --- |
| Monday | 9:00 AM - 2:00 PM |
| Tuesday | Not available |
| Wednesday | Not available |
| Thursday | Not available |
| Friday | 9:00 AM - 5:00 PM |
| Saturday | 9:00 AM - 5:00 PM |
| Sunday | 9:00 AM - 5:00 PM |
Get To Know Emily
My passion for organizing started way before I even knew what to call it. Growing up my toys were all organized, down to the barbie clothes.
As I got older, I quickly became the go-to person for friends and family to organize their spaces. After jokingly saying that I wish I could organize professionally, the opportunity came into my life and I've never looked back.
Being able to help people achieve peace in their space is the best feeling in the world.
Q & A with Emily
When did you first start really getting into organizing?
As early as I can remember, packing suitcases for vacation was way too exciting as a child.
Are you a morning person or a night owl?
Night owl for sure!
When you have 30 minutes of free-time, how do you pass the time?
I love being outdoors enjoying the Florida sunshine.
What adventure changed your life?
Spending two weeks in Hawaii with my family. The landscape is the most beautiful thing I have ever experienced and the people were so kind.
Do you have a junk drawer in your house?
Nope 🙂
Kindle or paperback book?
Paperback.
What is your favorite outdoor activity? 
Going to the beach 🙂
What's the best advise you've ever received?
There's nothing more important than loving yourself.
The best part of waking up is…?
Breakfast!
Have you any hidden talents?
I am a PRO at untangling jewelry.
If you could organize for a celebrity, who would it be?
Justin Bieber 🙂
What did you do before Me In Order, or are you do anything alongside Me In Order?
Sales & I have been a swim instructor for over 10 years.
What is your favorite space to organize?
Closets, I LOVE clothes & fashion.
Finish this sentence: On Sunday mornings you can find me…
At the gym.
Name 3 words that describe you:
Kind, sarcastic, hard working.
What would be your personal motto?
Practice gratitude always.
What do you do in your spare time (when not organizing)?
I love exercising & being outside.
If you were given $1,000 to any store of your choice, which store would you choose?
Nordstrom.
Starbucks or Dunkin Donuts?
Starbucks.
What is your go-to order at your favorite restaurant?
If there's ice cream you can guarantee I will be getting some.
Service Areas Include
Delray Beach
Palm Beach Gardens
Jupiter
Wellington
Boynton Beach
Boca Raton
As a Certified Expert Organizer® I am ready to organize for you during the following life circumstances:
Tap Images Below For Details