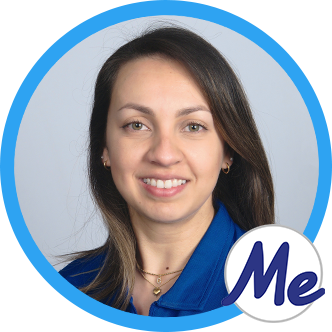 My Specialty Services

As a Certified Expert Organizer® I am prepared to organize all areas of your home. Listed below are my specialities beyond General Home Organization:
Home Inventories
Moving: Listing Prep / Declutter
Moving: Packing
Moving: Unpacking / Settle-In
Paper Management
Photo Organizing
Space Planning
Time Management
Virtual Organizing
| | |
| --- | --- |
| Monday | Not available |
| Tuesday | 9:00 AM - 7:00 PM |
| Wednesday | 9:00 AM - 7:00 PM |
| Thursday | 9:00 AM - 7:00 PM |
| Friday | Not available |
| Saturday | Not available |
| Sunday | Not available |
Get To Know Gisselle
I was born and raised in Honduras. Grew up in a Christian school and church. Studied business administration and started my yachting career right after. During my six years in yachts my passion for organizing grew and that's when I decided I wanted to be a professional organizer. I enjoy the peace that an organized place can give.
Q & A with Gisselle
When did you first start really getting into organizing?
My whole life. I was raised by very organized parents but professionally, six years ago when I started working on yatchs.
Are you a morning person or a night owl?
Morning person.
When you have 30 minutes of free-time, how do you pass the time?
Scrolling through Instagram or reading a short devotional.
What adventure changed your life?
Working on a worldwide traveling yacht.
Do you have a junk drawer in your house?
NO!
Kindle or paperback book?
Paperback book.
What is your favorite outdoor activity? 
Walking/Running by the beach.
What's the best advise you've ever received?
Live one day at a time.
The best part of waking up is…?
My morning coffee.
If you could organize for a celebrity, who would it be?
Lionel Messi.
What did you do before Me In Order, or are you do anything alongside Me In Order?
I was head of housekeeping on a private yacht. I still daywork sometimes on local yachts.
What is your favorite space to organize?
Closets.
Finish this sentence: On Sunday mornings you can find me…
At church.
Name 3 words that describe you:
Organized, reliable, and hard working.
Flashback to when you were 10 years old. What did you want to be when you grew up?
A detective.
If you were given $1,000 to any store of your choice, which store would you choose?
Sephora.
Starbucks or Dunkin Donuts?
Starbucks.
What is your go-to order at your favorite restaurant?
Chicken tenders.
What is your favorite Netflix show to binge-watch?
Friends.
What is your favorite way to destress?
Watching TV.
Service Areas Include
Delray Beach
Palm Beach Gardens
Jupiter
Wellington
Boynton Beach
Boca Raton
As a Certified Expert Organizer® I am ready to organize for you during the following life circumstances:
Tap Images Below For Details