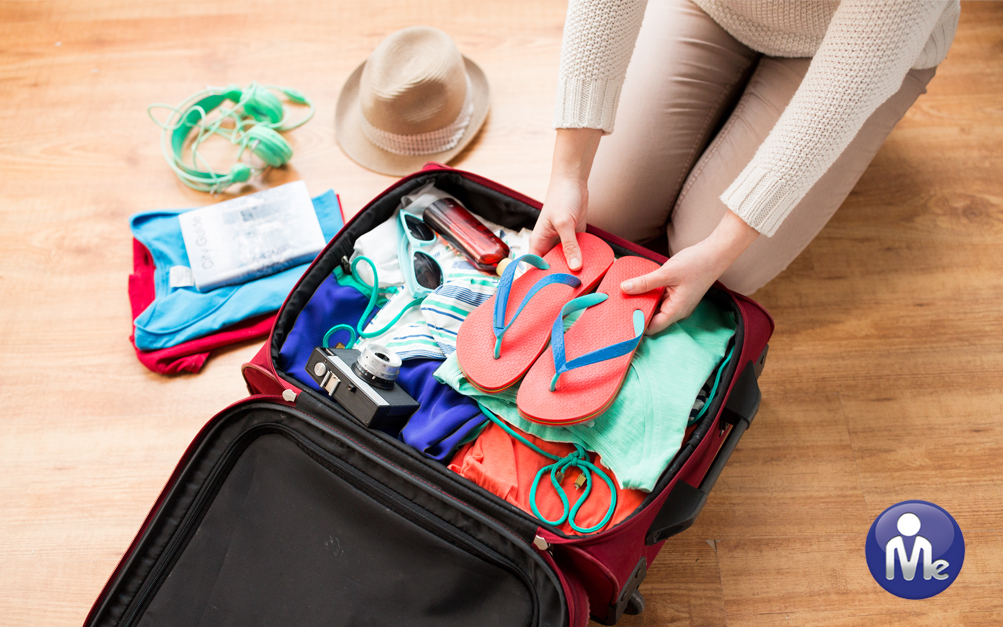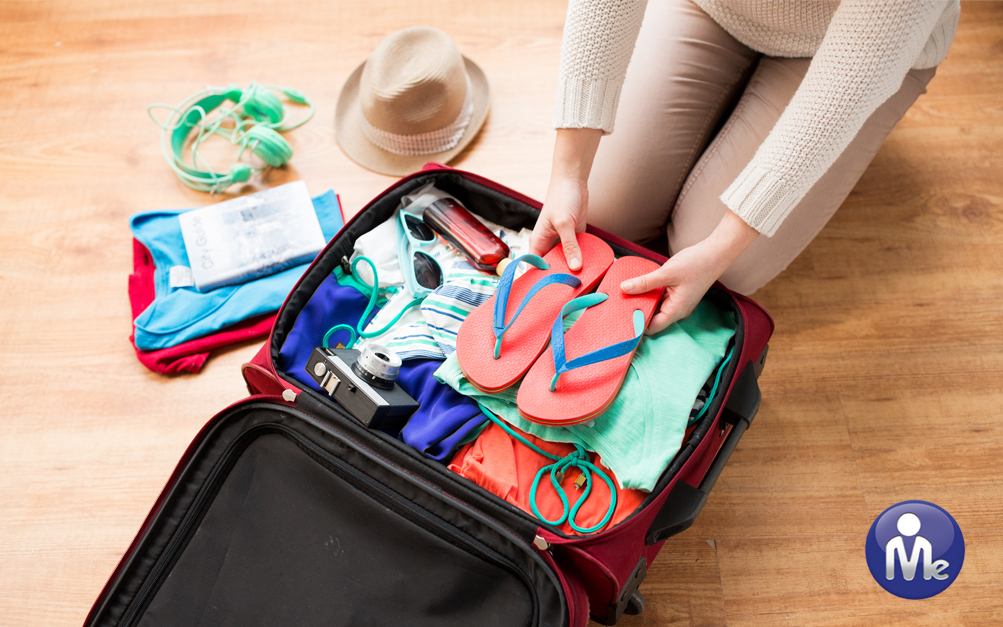 Summer travel season is here, which means it's time to start packing! The Expert Organizers here at Me In Order™, have compiled their favorite organization tips for travel in hopes of simplifying the process for the rest of us this summer.
"Packing can seem overwhelming, but for me and my family, we always start with a list and answer some key questions to put us in the right direction," said Kelly Barber, founding partner and Regional Leader of Me In Order South Florida, as well as a Certified Professional Organizer® and Certified Expert Organizer™.
"Those questions include: what's the purpose of the trip; what will the weather be like; how many days will we be away for; is there access to laundry facilities; will we have access to snacks, supplies, etc.; what are the voltage requirements for electrical devices; and of course, will there be shopping to bring back?"
From there, Barber explains the packing process only gets easier:
1. Finalize your list and stick to it!
2. Get as much laundry done as possible the day before so that you are looking at a full assortment of clothing options. (Note, this doesn't mean ALL of your clean laundry is coming with you!)
3. Must haves for each person traveling include: underwear for everyday plus one; a set of nice clothes for a dinner out (just in case); something to read and/or capture your attention; personal toiletries and medicines; and copies of IDs, itinerary, and check-in information.
4. When kids are young, you should manage their bags; but as they get older, packing is an important life skill to have. Have the kids pick out their items and lay them on the bed so you can give them a once-over before zipping the luggage.
5. Traveling on a plane? Be sure to carry on some of the necessities just in case. Extra underwear, a change of clothes, deodorant and a toothbrush would be ideal items to have on hand if your luggage is lost.
6. Limit the shoes! Shoes are the easiest way to quickly and inefficiently use up space and increase the weight (if your luggage will be weighed). Pick one shoe for each category (athletics, sandals, evening) and move on!
7. Organize, organize, organize! We're organizers so you know we'd have to mention the importance of using all spaces (big or small) wisely. Put delicate items in your shoes; separate socks and underwear and bathing suits with clear ZipLoc bags; and don't forget about those exterior pockets on your luggage for last minute, east-to-access items.
8. No need to let your dirty laundry touch your clean clothes! Be sure to pack an extra plastic bag (or take one from the hotel room) to store all of your worn clothes in need of a wash. This will help keep your luggage organized and neat throughout the trip!
Jeremie Barber
Operations Leader
Jeremie starts every day off with a tall Café con Leche.