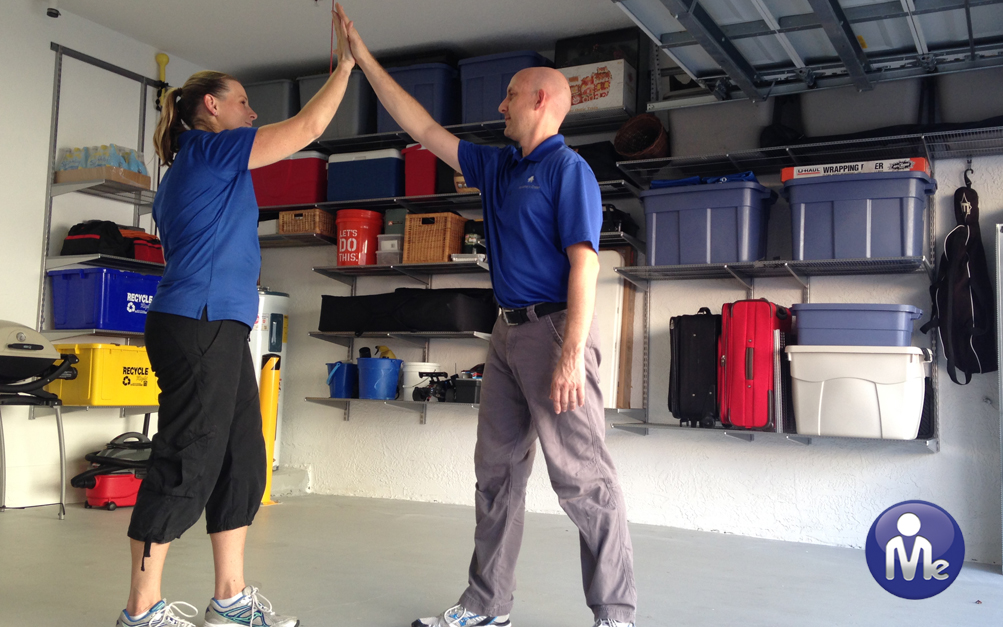 In need of organizers in Atlanta? Well, we have good news for you!
Organizers in Atlanta are here!
South Florida-Based Organizing Company Begins National Expansion; Turns Local Professional Organizers into their own CEOs. 
ATLANTA
–
Jan. 8, 2019
–
PRLog
— Just in time for the New Year, professional organizing company,
Me In Order
™, announced it is expanding nationally with the launch of its Atlanta, Georgia branch. Me In Order, made up of a team of expert organizers, was founded in 2006 in Jupiter, Florida, and since then has helped more than 1,000 families clear the clutter, set up systems of organization, and maintain them. The Atlanta market is Me In Order's first step towards national expansion; the original Me In Order branch opened (and is still located) in South Florida.
"We are thrilled to bring our expert organizing skills and training team to the Atlanta market after nearly 13 years in South Florida," said Jeremie Barber, CEO and Founder of Me In Order. "We know there is a strong need for professional and expert organizers and as we continue to source the very best talent for the industry, we are confident our clients will be pleased!"
To become a successful national brand, Me In Order is growing its team rapidly and in the process certifying, training, educating and mentoring each and every one of its Certified Expert Organizers®. This is done through Me In Order's partner corporation, Order University™. After the Certified Expert Organizer or CEO is certified, the Me in Order team ensures he or she is continuing their education within the field, participating in monthly workshops, and receiving consistent back-end office support so they can focus on their clients.
Me In Order has created a platform for organizers around the country to join, learn from, and thrive in. There are currently 10 CEOs under the Me In Order umbrella; nine of which are in South Florida and one in Atlanta. Through the same platform, clients looking for assistance with getting organized can search and find skilled and trustworthy Certified Expert Organizers to help them set-up their home and/or office.
Me In Order offers clients three main areas of service:
 – My Move In Order:The Me In Order team of Certified Expert Organizers in Atlanta will handle all packing, unpacking, donation collections, and more as part of a family or business' move.
– My Home In Order:Declutter and create systems of organization, and then maintain those systems with the Keeping Order™ maintenance program offered by Me In Order. This service is ideal for the household or office going through lifestyle changes, closing a storage room, or gaining a new member.
 – Order University: Ideal for the "DIY" type, this self-help service allows clients to learn how to get organized through Me In Order's online community, complete with how-to videos, articles, tips and individualized support.
"As individuals continue to learn about the existence of professional organizers, the need for our services continues to grow rapidly," Kelly Barber, founding partner and Education & Mentorship Leader of Me In Order, said. "The diversity of our clientele is strong, which shows us that what we provide is and will continue to be beneficial no matter what market we open in." Barber is also a Certified Expert Organizer & Certified Professional Organizer®.
About Me In Order™
Me In Order is a team of hands-on professional organizers in Atlanta committed to creating order and peace for its clients so that they can live richer and more fulfilling lives. Founded in 2006 by Jeremie and Kelly Barber and headquartered in Jupiter, Florida, Me In Order has helped more than 1,000 families clear the clutter, setup systems of organization, and maintain their organized spaces. The company currently has chapters in South Florida and Atlanta, Georgia, with plans to expand to support clients across the country. Learn more at www.MeInOrder.com about our new organizers in Atlanta.
Me In Order is here to guide you in any way you need to start your organizing project. We are so excited to announce our organizers in Atlanta! If you are interested in learning more about how to hire an expert organizer, check out our Ultimate Guide To Hiring An Expert Organizer , or contact us today!
Jeremie Barber
Operations Leader | Me In Order