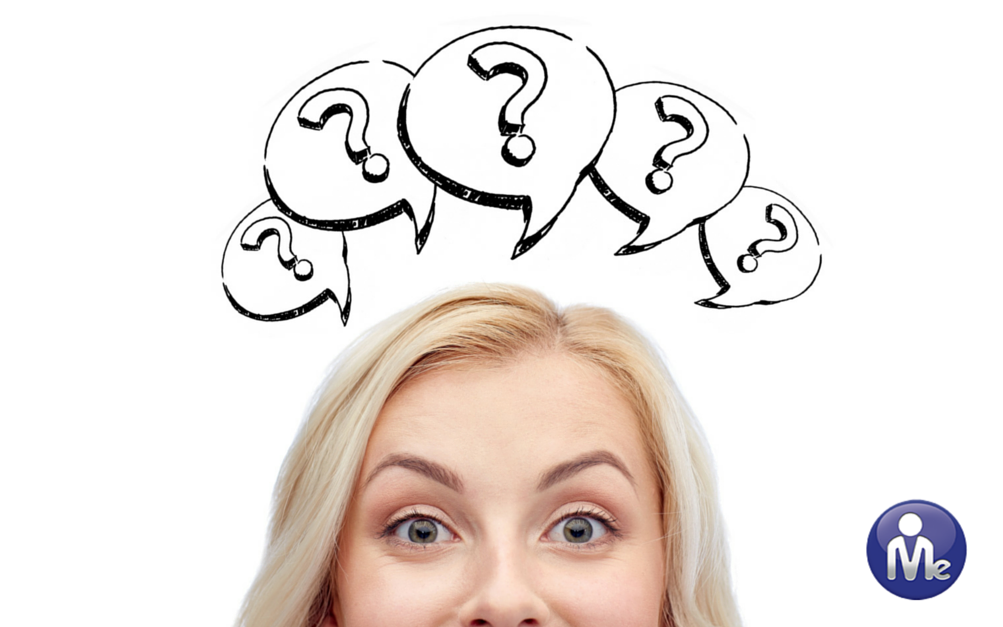 Now that you have considered hiring an expert organizer and have an idea about what you want to accomplish with your organizing project, let's talk about what you need to know about your organizer. We talked before about the different types of organizing companies (i.e. soloist vs firms) as well as the different types of specialists in the field. Today we will talk about the questions to ask to make sure your expert organizer is the right fit for you.
Again, hiring an organizer is not like hiring a plumber, but more like a personal trainer. It is important to find someone whose approach and communication style work for you.  It is just as important to trust and feel comfortable with the person that you are inviting into your home to go through your things.
Here are some important questions to ask along with some detail as to why they are important:
What training do you have?
There is no official governing body in this industry that requires licensing, certifications or continued education for organizers. Organizers are responsible for keeping themselves up to date on new trends and techniques. However, organizers who have met certain requirements for hours of experience can complete the National Association of Professional Organizers certification course. Some organizing firms may have a training program they put their new hires through, as well as continued education for existing employees. While organizing firms with employees are more likely to ensure that their team is receiving on-going education, soloists often lack the accountability needed to keep continuing education a priority. Expert organizers should be comfortable sharing their training and experiences, so just ask!
Are you licensed and insured?
This may seem like a no brainer, but if you are allowing someone into your home you should make sure it is someone you can trust. You also want someone that will be able to handle a bad situation, should something go wrong. Anyone that you allow into your home for work should carry a minimum coverage of one million dollars in general liability insurance.  While we hope that this insurance is never used, it could be critical to you and your loved ones should you receive injuries or loss of property due to the negligence of your organizer.
How do I know if it is safe to let you into my home?
Organizing firms should always background check anyone that will be entering a home on behalf of the firm. Soloists generally do not perform background checks on themselves so you will need to take them at their word that they have never been involved in criminal activity.
Since the security of you and your family is of the upmost importance you should ask if your organizer has passed a background check.
What happens if you get hurt while at my home?  Do you have Workers Compensation Insurance coverage?
This is a question seldom asked to companies that are working in your home, however it may be one of the most important questions to ask.  Many individuals will not allow workers into their home unless they are with a firm for this very reason. Very rarely will a soloist have insurance that covers them in the instance that they are injured at your home and personal insurance policies rarely cover injuries while at work.  Should someone that is working become injured in your home, you may be held liable for their injuries if they do not have worker's compensation insurance coverage.
How do you charge?
There are a couple of different ways expert organizers will charge you for their services. The most common are project-based or hourly-based.
Project-based pricing is usually quoted after a consultation from an expert organizer.  This may be a problem if you get quoted too little, then the team rushes to complete the job and the quality of work suffers. This leads to an unhappy customer with a rushed job and an organizer who is unhappy with his or her performance. Nobody wins! If quoted too high, then the Parkinson's Law takes effect and the team will (naturally without even knowing it) expand the work to fill the time allotted. This means wasted time for the organizer and too much money spent by the client. Again, nobody wins!
An hourly pricing structure, which is billed at the end of each session, provides the following:
It keeps the team moving as quickly as possible, because if you are not happy with the progress after each and every session then the likelihood of you requesting to continue gets drastically reduced. This results in a win for the client who receives the optimum amount of work completed within the allotted time, as well as a win for the expert organizer who wants nothing more than to satisfy their client.
It keeps the quality of work optimized. If there are only a few hours set aside for that day, the expert organizer can assess what can be accomplished in that period of time, and work as hard as possible to meet the goal set at the onset of the appointment.
It keeps Parkinson's Law at bay. This means that your expert organizer will do their best to complete as much organizing as possible within the time allotted instead of the allotted time dictating what will be accomplished.
 Is my information private?
Your expert organizer could be handling anything in your home, from your underwear to your tax papers, and it is important to know that your information will be safe. Does your organizer have a track record of keeping clients information private and do they have anyone holding them accountable to a standard of absolute privacy?
Do you have a no-judgment policy?
It is understandable for clients to have some embarrassment when having people into their homes. It is important to be comfortable with letting someone in without worrying they will criticize or judge you and your space. NAPO's code of ethics states:
"We will serve our clients with integrity, competence, and objectivity, and will treat them with respect and courtesy." Just simply asking your organizer what their policy is may help keep your mind at ease when it's time for your first appointment.
Do you have a service guarantee?
There are many different organizing techniques and methods of organizing out there and they might not all work for you, so it is important to ask about a service guarantee. You may not be able to understand the method or system your organizer is putting in place or you might just not like their teaching style. Most organizers should be able to ask you questions and determine which method would be best for you, but that extra assurance doesn't hurt.
These questions are a good starting point when choosing your expert organizer. If you have specific questions about your project, you should feel comfortable asking when you are scheduling your first appointment. The more information they can provide before your first session the better.
Once you have all your questions answered and have your first session scheduled, it's now your turn to get ready. Tune in next month when we talk about how to prepare for your first session with an expert organizer.