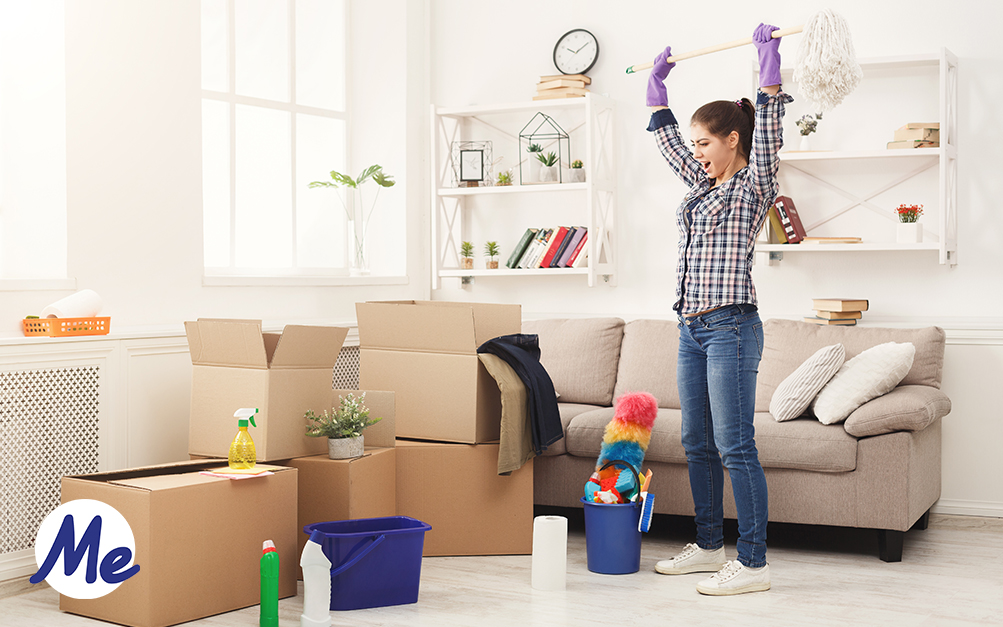 Need some spring organizing tips? We've got you covered!
It's hard to believe we are almost halfway through 2021! It seems like just yesterday we were jumping for joy at the thought of a new year!
As we enter the month of May, we may be inspired to start fresh (yet again!) If you are inspired by spring cleaning and excited for the continuation of the season, we encourage you to get started as a professional organizer with Me In Order!
If you are just brimming with ideas about how you want to organize for others for spring, the team of Expert Organizers are here to help you clean out clutter and prepare yourself to truly enjoy the peace this season brings. Here are some spring organizing tips to help get you motivated to start this season clutter-free as a Me In Order Expert Organizer:
1. Start with The Kitchen
You'd be surprised how many old food items and containers sit unused and uneaten in your clients' kitchen! Start by going through your fridge and dumping out expired items, old leftovers, and anything you have a hunch is going to start to smell soon. By cleaning out the fridge, your client now has the opportunity to use the space for new food items. If they are aiming to start the season with a healthier lifestyle, this will get them excited to fill their fridge with delicious, organic options.
Maybe your clients are tired of old appliances cluttering countertops? Consider donating unused coffee makers, toasters, and even air fryers (yes, we know they are a trendy item to have, but if they don't use it, then just lose it!)
2. Move on To the Living Room
After a year like 2020, we're sure your client has acquired more than enough thanks to Amazon, online shopping, and more. Take the time to go through the items they've purchased over the course of quarantine and eliminate what they no longer use. Maybe they went through a "gym life" phase and invested in weights; simply sell those on Facebook Marketplace and make back the money they spent.
Additionally, you may notice newspapers, books, and other items cluttering their sofas and living space. Recycling and donating these items will provide an area for your clients to truly enjoy their living room. Color-code and stack the books on a bookshelf for a new look or find a new home in their office or another space in the house. The key is to make sure they feel at peace in their homes and display the items that truly bring them joy this season and beyond.
3. Focus on The Bedroom
No one wants to retire to their sleeping quarters after a long day when their bedroom is cluttered! Your client deserves to rest, recharge, and embrace the beauty of spring, so make sure their bedroom is in tip-top shape in order to do so.
Put their spring/summer clothes on display in the closet and find a new home for warm, winter clothes. Now that it's heating up, there is no reason why their coats and hats should be front and center in their closet. Incorporate a new system where their clothes can be switched out per season. This will not only inspire new style choices, but also free up some space in the closet.
Tossing out expired and unused makeup/facial items are necessary as well. If they bought an expensive night cream but it doesn't work well for their skin, then help them learn that they don't have to keep it just because they spent money on it. Assist your clients in removing the items from their cabinets and drawers that they no longer use. Trust us, they will thank you for it!
Spring is the perfect time to help your clients start fresh. If you are inspired by the blossoming flowers, the warmer weather, and the fresh-cut smell of spring, then we encourage you to get started on your organizing journey and help others literally smell the roses (…we mean, smell the clean, organized, peaceful roses!)
Ready to get started in your new career? Me In Order is here to guide you in any way you need to start your organizing career. If you are interested in learning more about how to become a professional organizer, contact us today! We can't wait to help you get started on this new journey.