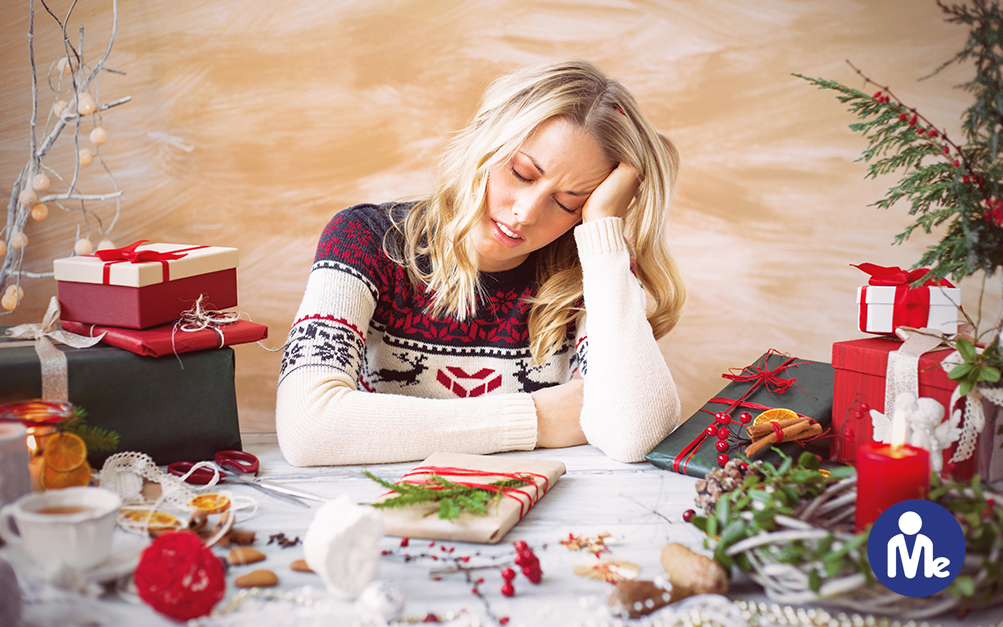 Searching for a stress-free holiday? We're here to help you with all your holiday stress! Prepare for the holidays with Me In Order
Where did the time go? It seems as if just yesterday we were preparing for the start of 2019! 
No matter who you are, where you live, or where you work, we are sure that you are experiencing a small taste of holiday stress. With October long and gone, we now have Thanksgiving, Christmas, Hanukkah and others creeping up on us. These impending holidays are about to hit us like a mountain of peppermint-induced bricks…so it's time to get prepared!
At Me In Order, we have some amazing tips to help alleviate the impending weight of the holidays. Our goal is to make sure that you are organized and at peace before, during and after the holiday season. Use our tips below to start planning ahead now:
1.) Organize Your Calendar
Grab your calendar and a cup of coffee and start really thinking about the next coming weeks. 
Will you be traveling any time this month? Are the in-laws planning on visiting? Have you accepted any early holiday party invitations? 
Take this time to map out the next couple months and prepare for the holidays. Start strategizing about when you will be able to accomplish weekly tasks, decorate the house, gift shop, etc. The important thing to do first and foremost is to lay out your schedule to see what you need to do and at what time. This way, you will avoid holiday stress in the long run, and you will also have foresight into what to expect daily, weekly and monthly. 
For example, I will be traveling to Philadelphia, Iceland, Tampa, New York AND Baltimore over the time span of two months. This past week, I made sure to cut out some time to plan out my schedule and strategize how I am going to get everything done in a timely fashion. If you do the same, and start planning now, you will be surprised at how much stress is relieved. Initiating the us of a designated schedule will offer you pre-planned tasks to refer to and lean on.
2.) Write Out Your Gift List
I am a huge list person. If it's not on my one of ten to-do lists…then odds are, it is not happening. Write out your gift giving list now in an effort to avoid confusion and holiday stress once December rolls around. 
Go through your list of who you need to buy for, what they want, and the budget associated with said gift. Having everything written down and in one place will give you a clear, itemized list of who to buy for as well as what to buy for them.
You can even use your gift list to start making purchases ahead of time. With websites like Amazon and eBay, online shopping is a life saver; so start writing out what people want now. This will prevent you from waiting until the last minute to gift shop, and will give you a clear budget to stick to. As I always say, just make a list and stick to it!
3.) Plan Meals 
You can't have the holidays without copious amounts of food! Prepare for the holidays by planning your meals now. Again, incorporate the use of a list to nail down exactly what you need to buy. Dig up those old family recipes, or start new holiday meal traditions and initiate the help of Pinterest, Tasty and more to get your cooking-creativity rolling (get it…like dinner rolls?)
Cooking and baking are a great opportunity to include children, nieces, nephews and grandchildren into your family traditions. Enlist their help in planning meals, buying ingredients and even cooking the food itself. Not only will this help you with the overwhelming amount of cooking and preparing, but you can also use this time to bond with family members and relieve holiday stress.
4.) RELAX
The most important part of preparing for the holidays? Relax. Take a breath and remind yourself what this season is all about: being grateful, spending time with family, and celebrating the close of 2019 and the start of 2020. Don't spiral into a pit of stress and keep this at the forefront of your mind: if you prepare now, you will just have more time to relax with the family. 
We hope these tips help you get organized for a stress-free holiday season. We know how crazy the holidays can be… but we are here to remind you that it is okay! You will get through this holiday stress and if you can't do it alone…you always have Me In Order to help you prepare for the holidays!
Me In Order is here to help you in any way you need to start your organizing project. If you are interested in learning more about how to hire an expert organizer, check out our Ultimate Guide To Hiring An Expert Organizer or contact us today!
Happy Holidays from the Me In Order team!
​
Natalie
Marketing & Content Creator