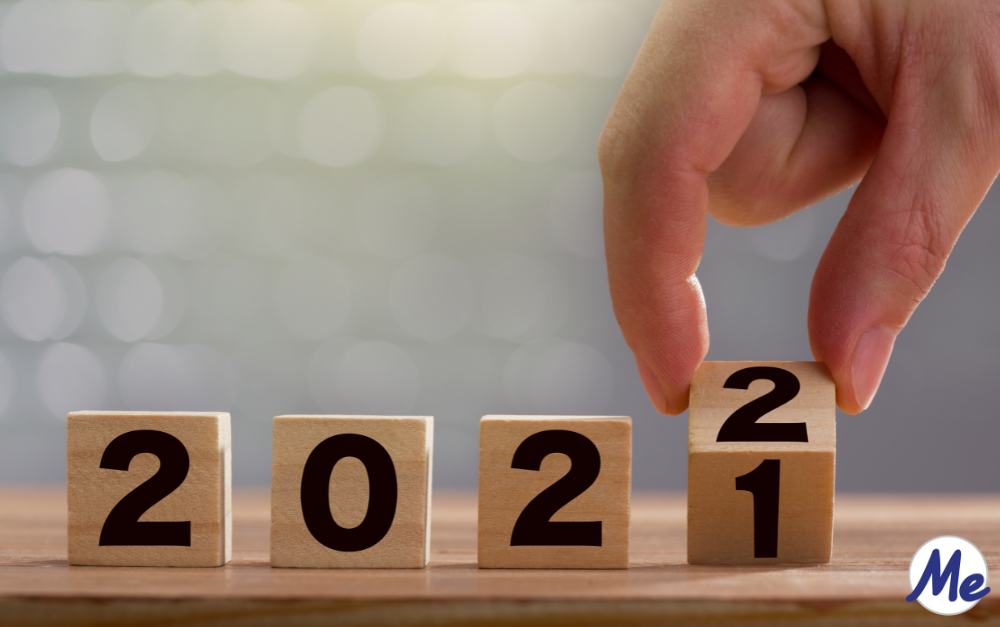 Sticking to a New Year's resolution is challenging. However, the first month of the year brings excitement for the new year ahead.
It inspires us to start anew, make changes, clear the slate, and start fresh. Everyone has their New Year's Resolution and what they want to accomplish this year, but rarely do we ever see people actually follow through with their goals.
It's unfortunate that we table this excitement and move our desires to the back burner. When the day-to-day takes over, it can be challenging to stick to that list of things you WANT to do; instead, we settle for the things we HAVE to do. 
If you're struggling to stick to your New Year's Resolution, you're not alone. The good news is, our professional organizing agency is here to help!
Here's how you can get back on track with the help of Me In Order this year:
1. Do One Thing Each Day
Of course, when you have a massive list of to-dos, you can immediately become overwhelmed. Try breaking down your list into actionable items. Focus on getting just one thing done each day. If this means organizing your home, try tackling one space per day. If this means exercising more, that means going for a short walk or taking a 30-minute yoga class. Start small and keep working hard to knock out those huge items by seeing them as smaller tasks.
2. Get Support
Changing your behavior is a process, and sometimes you just need someone to lean on. Whether it be family, friends, or even our Certified Expert Organizers®, you need a group of people in your corner who can give you the support you need. It can be hard to do things all on your own, so make that community and lean on them when you need them. 
3. Don't Feel Bad For Asking For Help
Sometimes, you can't do everything yourself. You are a superhero in our eyes, but even superheroes need sidekicks. That's why Me In Order offers our expert organizers as a crutch to help you through your home organizing projects. Organizing a home can be a significant burden on one person alone, but with a team of people in your corner, you will become unstoppable.
4. Thank Yourself
Don't forget to say "Thank you" to yourself for deciding to make this change. Your decision is excellent, and your action is fantastic. Be grateful for this opportunity to make new changes, and be proud of yourself for following through. If you get a minor set back, that's okay; don't get discouraged, just keep working harder. You're doing great.
Your New Year's Resolution is important, especially during this crazy time. Sticking to a goal isn't easy, but with the proper support, motivation, and self-love, you are sure to accomplish anything and everything you put your mind to.
Me In Order is here to guide you in any way you need to start your organizing project. If you are interested in learning more about how to hire an expert organizer, check out our Ultimate Guide To Hiring An Expert Organizer, or contact us today!