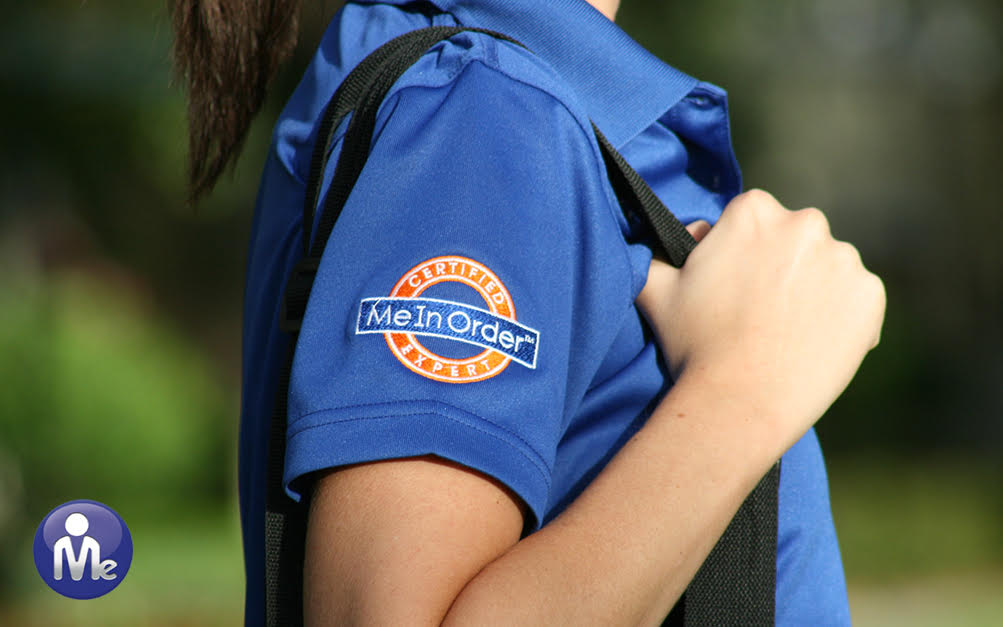 Are you frustrated with the state of your home? Do you need some help getting your home (and your life) in order? Are you craving some inspiration to get going on your clutter-less journey? The expert organizers at Me In Order could be exactly what you need!
Check out these top 4 expert organizers and their advice for organizing and how you can begin your Me In Order adventure:
Beatriz Ramos- Certified Expert Organizer™
One of our expert organizers, Beatriz is a pro! Organizing has been part of Beatriz's daily tasks due to the fact that in order to be a great Chef and for a kitchen to function properly and run smoothly you need to be organized" She is fully bilingual, very creative and not afraid to try different ideas to achieve the end result whether it is in the kitchen, or organizing someone's home.
Expert Organizers Tip from Beatriz: "It takes 21 days to form a habit, therefore be mindful of the things you want to change and soon enough you will see amazing results."
Want to know more about Beatriz? Click Here
Kelly Barber –  Certified Expert Organizer™ Certified Professional Organizer® Client Community Leader – South Florida
Kelly is founding team member of Me In Order along with her husband Jeremie Barber. As a busy wife, mom and business person, she too, struggles with many of the same issues that her clients face daily — work, family and self. Kelly truly knows and understands what her clients are up against.
Expert Organizers Tip from Kelly: "When creating homes for things make sure "it" is easy to get to and put "it" away.  If it is not easy to use or maintain, chances are you will not keep up with it. Also, as you sort and decide on your things, ask yourself, 'Does this item support the life I want to live?'  This question will help you decide if the item is something you should keep or let go."
Want to know more about Kelly? Click Here  
Joanne – Certified Expert Organizer™
Joanne understands firsthand the challenges that come with being a busy mom and is ready to help tackle the biggest challenges of keeping your home organized. Joanne believes that living an organized life means living a more stress free life! When Joanne is not organizing, she enjoys spending time with her family, shopping, cooking and just being outdoors!
Expert Organizers  Tip from Joanne: "When organizing smaller items on shelves or drawers, use containers and bins and group like items together. When you compartmentalize, things just seem neater and easier to find."
Want to know more about Joanne? Click Here 
Rosy – Certified Expert Organizer™
After hurricanes Irma and Maria devastated many of Rosy's hotel clients in the Caribbean and Keys, she decided to take the opportunity to finally plunge into organizing as more than a hobby. Her passion for organizing has come from a life of juggling multiple responsibilities; both in the professional and personal realms. She believes "A clutter-free life leads to clutter-free thoughts that lead to great success."
Expert Organizers Tip from Rosy: "Kids leaving shoes all over the place? Have a basket close to your door where kids can drop their shoes off.  It will help you keep entryway organized and avoid the last minute drama of…' can't find my shoes!'"
Want to know more about Rosy? Click Here 
Natalie – Marketing / Content Creation @ Me In Order Central / Order University
Ever since she can remember, Natalie has been obsessed with organizing; especially closets! Natalie has taken it upon herself to document her journey through her own life style-organizing projects. You can read her articles on organizing everything from bedrooms and cars to keeping yourself organized with day-to-day activities.
Expert Organizers from Natalie: "Make your bed every day. Once you get into this habit, it becomes apparent how nice it is to come home to a nicely made bad every day. It literally puts you in a better mood! This will inspire you to tackle other projects such as your closet, kitchen, cabinets. Organizing is addicting. Once you get a taste of organization (and the "sweet life") it will inspire you to do more."
Want to know more about Natalie? Click Here 
We hope you found this helpful! Reach out to us now to schedule an appointment with our expert organizers. We will use our skills and experience to help you get your life back in order!
Me In Order is here to guide you in any way you need to start your organizing project. If you are interested in learning more about how to hire an expert organizer, check out our Ultimate Guide To Hiring An Expert Organizer , or contact us today!