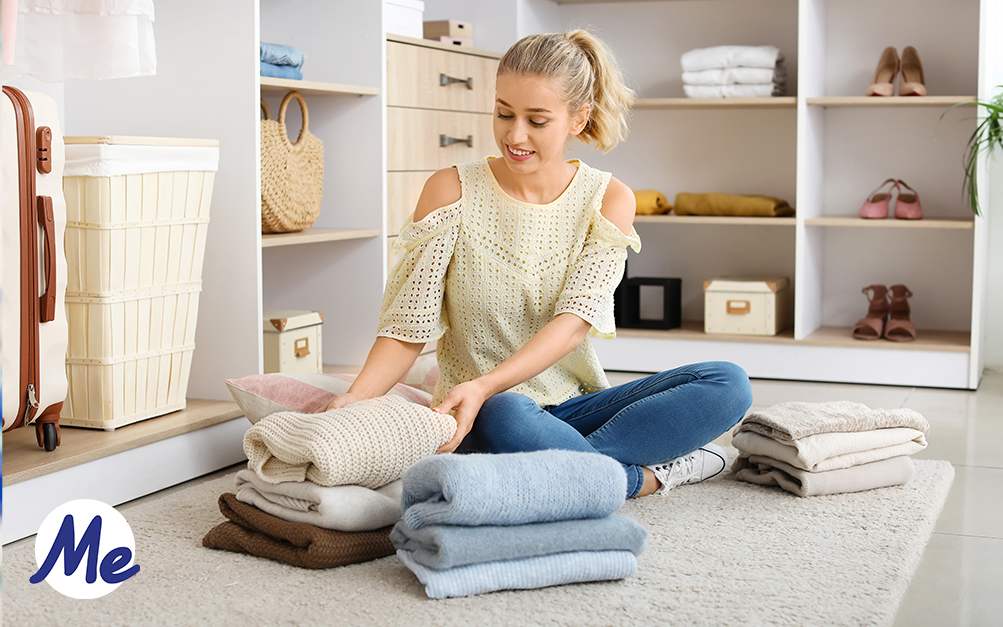 Over the last year, home organizing has become one of the latest and greatest trends. 
We all became engrossed with The Home Edit during the pandemic; we spent our days filtering through closet after closet and parting ways with items we no longer need. Organizing provided a distraction from the state of the world, and it gave purpose to those struggling during the year 2020. This somewhat cathartic experience led some people to think, "Maybe this could be a full-time gig."
If you're thinking about expanding your career into the organizing industry, you should know that becoming an organizer doesn't have to be complicated. With Me In Order, it's actually quite the opposite!
Don't stress about the thought of a career change, and don't run yourself ragged thinking about how difficult it will be. Simply contact Me In Order today to get started in the professional organizing industry. Here's how you can get started today:
1.  Make the Decision to Start
First thing's first – make the decision to start. If you are genuinely invested in beginning a career in professional organizing, you need to decide to get started. Talk it over with friends and family, weigh the pros and cons, and once you choose to make the jump, get excited! A new career change doesn't have to be stressful; it can be exhilarating, and the thought of doing something different that you love could be eye-opening. If the pandemic has taught us anything, it's to stop sweating the small stuff and go after what you love while you still can. Life is short, so if this is what you want to do, take a leap of faith and get started!
2. Do Your Research
Now that you have officially decided to become a professional organizer, it's time to do your research. Look up the exact definition of a professional organizer, read blogs and articles produced by experts in the field, and of course, check out the Me In Order website. 
3. Read Up On What You Need To Get Started 
Now that you have a general idea of the organizing industry, it's time to figure out what you need to get started. With Me In Order, we handle this all for you. Through Order University™, you will receive the proper education and certifications you need in one quick and easy process. Instead of scouring the internet to precisely determine what certifications and qualifications you need, trust the experts at Me In Order to steer you in the right direction and provide you with everything you need to get started.
4. Find Potential Clients
In order to make a living as a professional organizer, you need a book of clients. Start with small projects to get the ball rolling by reaching out to friends and family for connections. If you have been in the service industry, you know how difficult it can be to start building your clientele, but you don't have to worry about soliciting your services with Me In Order. We help make sure your funnel is full, so you can focus on doing what you do best – organizing!
5. Call Me In Order ASAP!
Are you ready to get started? Call Me In Order now to start organizing with all the benefits of being part of the Me In Order community! Me In Order is for everyone that has a passion for people and order. We are the first all-in-one back-office platform designed by and for organizers. We handle all of your administration, marketing, and customer service. We also provide best-in-class field support, client support, education, certifications, and a community of like-minded Experts. There is no better way to be in the organizing industry today. We want you to do what you love while we handle the rest. That's just how we run our business!
Ready to get started in your new career? Me In Order is here to guide you in any way you need to start your organizing career. If you are interested in learning more about how to become a professional organizer, contact us today! We can't wait to help you get started on this new journey.