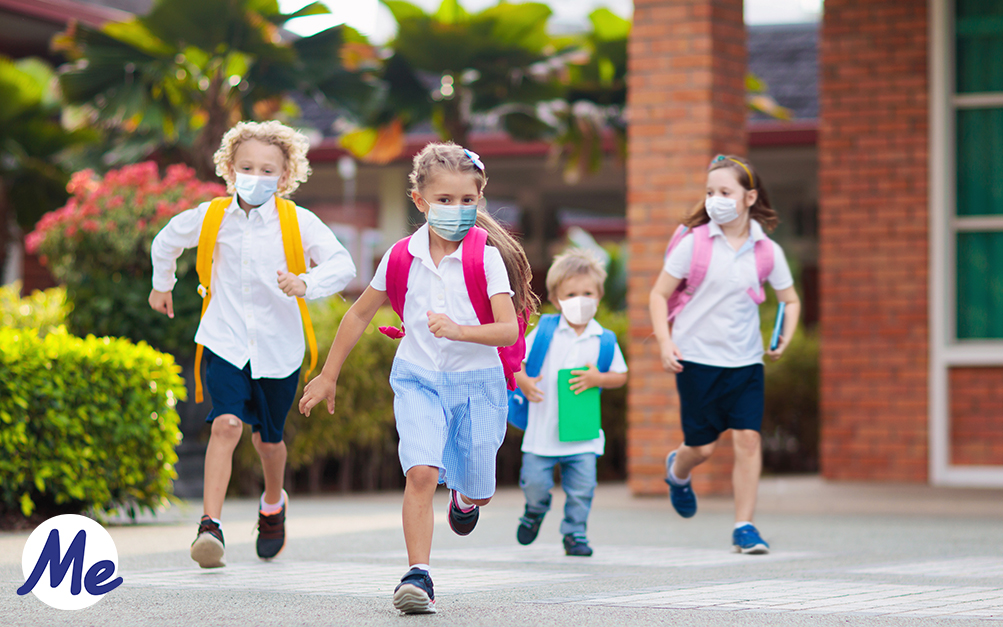 Here's how you can get organized for back to school during a pandemic. Me In Order might not have all the answers, we do have our organizing skills!
As the months continue to fly by, we are still stuck in a somewhat purgatorial state of mind.
The times are still uncertain, and as each day continues to pass, we are coming up on back to school time. While some schools are starting to open and resume their version of normalcy, some students and parents (and even teachers) will be learning and working from home for the start of school. 
At Me In Order, we recognize that this may be tough for some, so we used our professional organizing experience to put together three ways you can get organized for back to school during a pandemic. While we might not have all the answers, we do have our organizing skills! Here's how you can get ready for this new chapter during this particular time:
1. Create A Space For Schoolwork
Make a designated space for schoolwork, homework, and studying. This space is where any and all work will commence, and thereby give your children a clear area of where they need to spend their time during the week. We are so used to going to a specific place when it comes to school and having a clear separation between work and home. Now that school will be intertwined with personal space at your house, it's essential to create a space where class can be class, and home can be home. 
Invest in a desk, or clear off your unused dining room table. If you have a lack of extra space, get creative with TV-trays and turn them into working desks that they can use while sitting on the couch. Make sure your children know that this specific space is for working, not wasting time. 
2. Get On A Schedule
This time has been unusual, so it's important to stay still connected and informed as a family. Download a scheduling app, or snag a large, colorful calendar for the fridge. Write out everyone's schedules, and to-dos, and refer to it often. This will help stay on top of schoolwork, assignments, tests, and even personal time. 
Make sure your children get in the habit of checking their calendar/list and find fun incentives for checking items off their to-dos such as 15 extra minutes of playtime for completing and following their schedule. You can even grab individual agendas for each person in your household, but one condensed calendar will keep everyone in the loop of everyone else's plans. 
3. Be Flexible
If there is anything that we have learned in the last few months, it's that plans can change at the drop of a hat. As prepared and structured as you want to be, you still need to be flexible. Stay on a schedule, but know that sometimes the days are going to get harder and harder on the kids. Be willing to not stick to your rigorous day-to-day, and know that sometimes kids just need a second of playtime or extra cuddles. There is no right way to do things during this time, and we are all learning, so the most important thing you can do is be understanding and flexible while remaining organized and together. 
Times have been tough for all, and we know that the start of school is no different. We hope that you can get organized and prepared for back to school with the help of our team of professional organizers at Me In Order. We're in this together, and we are here if you need help transitioning your home into an organized, school-friendly place for you and your family. We hope these tips help you get organized for back to school during a pandemic.
Me In Order is here to guide you in any way you need to start your organizing project. If you are interested in learning more about virtual organizing and how to hire an expert organizer, check out our Ultimate Guide To Hiring An Expert Organizer, or contact us today!