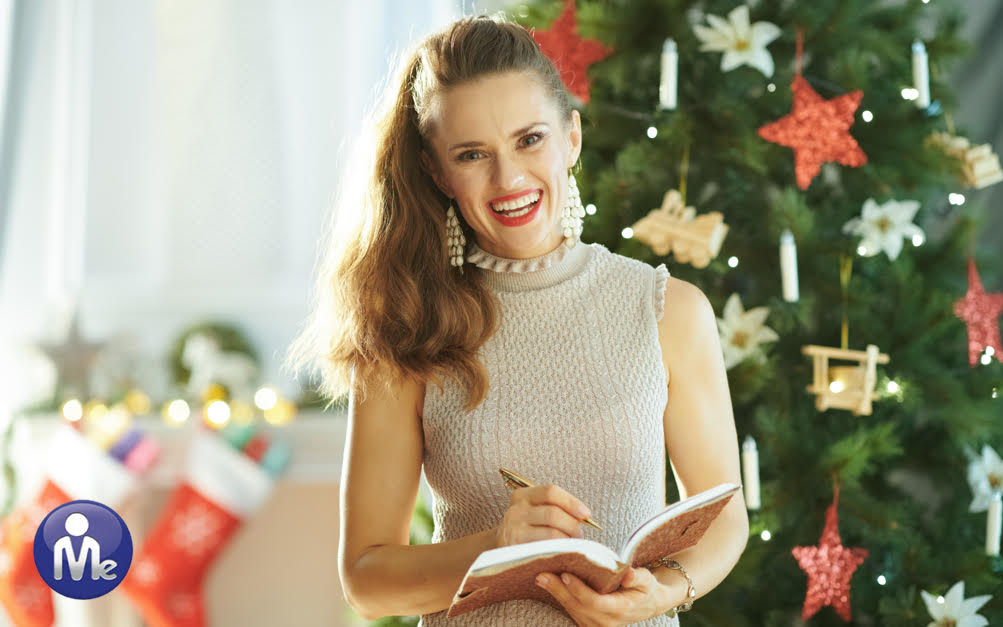 Here's how to avoid household clutter during the holidays! Get ready for the holidays while still enjoying the time with family and friends.
It's the most wonderful time of the year…right? Some people believe that the holidays are magical; others believe they are stressful. Both are true, but there are ways you can enjoy the holidays while keeping the stress at bay. The most important thing to do before the holidays is to prepare, prepare, prepare. Me In Order has a few tips you can get ready for the holidays while still enjoying the time with family friends and (of course!) presents. Here's how you can avoid clutter during the holidays:
1. Clean out old toys/clothes/items before you receive new presents
If you have young children, then this tip will definitely help you to reduce stress during the holidays. We all know the little ones are going to be bombarded with new toys, clothing, dolls and trinkets.
By cleaning out the kiddos' old items, you will not only have space for the new items, but you will also instill in them how important it is to give away items when you no longer use them. You can even make it a fun tradition with the kids and do this on a yearly or even seasonal basis. Get into the holiday spirit by letting your children help give away their items to those less fortunate. Call it, one gift in, one gift out!
2. Prepare for guests well before they arrive
If you know that you will be hosting the holidays this year, then it is important not to procrastinate.
Do not wait until the day before to do laundry, clean guest rooms and bathrooms, and Christmas shop. Strategize early and even ask your children to help. By starting early, you will avoid waiting until the last minute to get everything done and thereby you will have one less thing on your list to stress out about.
You can even work on one project a week leading up to the holidays. For example, week one you can task yourself with cleaning out the guest room, week two you can focus on Christmas shopping, etc. Those who prepare for the holidays, will 100% be more successful and less stressed out.
3. Toss out old holiday decorations
Every year, take inventory of your holiday decorations. Over the years, your holiday decorations will pile up and some may break, go out of style, or just not be used.
This year, my mother made a point to declutter her 50+ boxes of Christmas decorations and simplify her items. This made it easier for her to decorate this year as well as (after the holidays) put everything back into its proper place.
4. Reuse where you can
Regardless of what anyone says…it is NOT tacky to reuse items. Keep all the tissue paper, gift wrap, bags, and bows you can because you can always use them again. If you are on a budget this holiday season, you can save money by reusing these items.
It's not necessary to buy rolls and rolls of expensive paper. You can even find great deals on bags and bows at your local pharmacy or even Walmart and Dollar stores. Remember, all that really matters at the end of the day, is the thought of the gift; not the presentation.
The experts at Me In Order hope that these tips help you this holiday season. Want to learn how to avoid clutter during the holidays? We are here to answer any questions you may have. We are even here to help you put some strategies to get you through the craziness of the holiday season. We want you to relax, kick back, and enjoy some hot chocolate; let us handle the crazy!
Me In Order is here to guide you in any way you need to start your organizing project. If you are interested in learning more about how to hire an expert organizer, check out our Ultimate Guide To Hiring An Expert Organizer , or contact us today!

Happy Holidays!
Natalie
Order University Content Creator