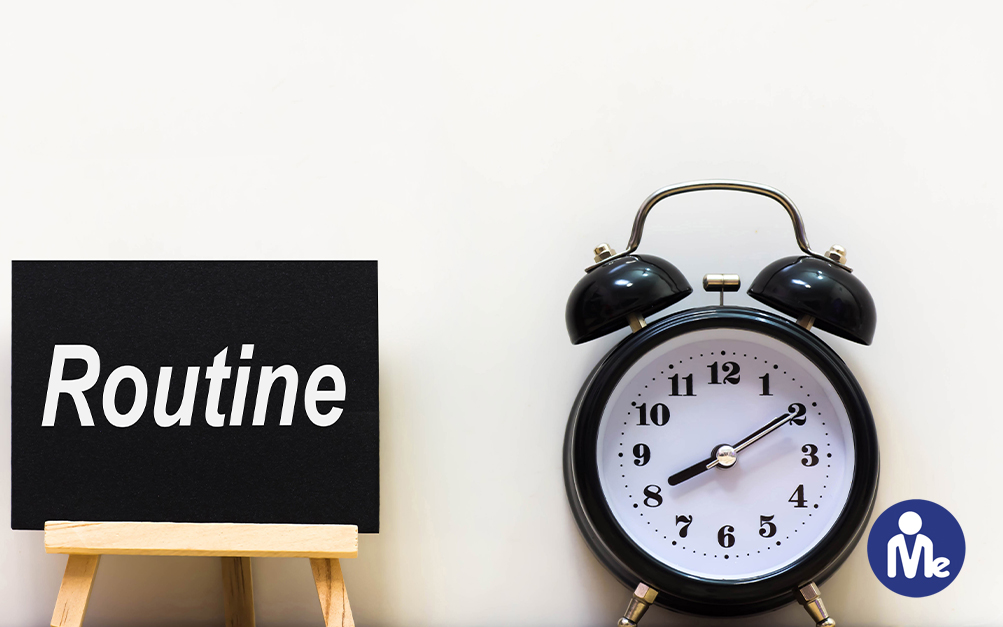 Trying to get back into the routine after quarantine? Hiring an expert organizer can help get back into your routine post-pandemic. Here's why!
The last few months have been a whirlwind.
Between quarantining, working from home, and pretty much revising every way we used to do things, it's apparent that settling into this new "normal" has been (let's be real) unsettling. 
While we continue to diverge through the storm of COVID-19, most of us are now struggling with getting back into our groove. Businesses are reopening, stores are publishing new shopping guidelines, and our locked-in routine is now changing. You might be looking for an easier way to get back into the groove after quarantine-life.  
At Me In Order, we understand that this new normal can sometimes be hard to navigate. That's why, hiring an expert organizer can help get back into your routine post-pandemic.
Sometimes, we all need a little help from our friends. Thankfully, our team of professional organizers is here and ready to help you take on everything you need to get back in your routine. Here's why you should hire a professional organizer to help you get back into the groove after quarantine.
1. A Professional Organizer Will Help You Tackle Your To-Do's 
You might have seen how many people used quarantine to tackle their closets, organize their pantries, and declutter their garages. Maybe…you just weren't one of those people.  
Trying to declutter and go back to the office could be challenging, so by enlisting the help of our professional organizers, you wouldn't have to face it alone.  Hiring an organizer will help you tackle the tasks that you have been dreading. If you've been ignoring the buildup of clothes in your laundry room, or if you've been procrastinating on unpacking those move-in boxes, then now's the time to buck up and get your to-do's done with some guidance from the professionals.
2. A Professional Organizer Will Help You Start Fresh
Using a professional organizer will also help you start fresh. If you used quarantine to take some R&R and relax, there is nothing wrong with that! We all need a little space to breathe, and in some cases, quarantine might have been a good time for us to rest up.
Hiring an organizer will help you start fresh by getting your affairs in order and getting back on track with everything you put off during quarantine. By getting yourself organized, you will be able to tackle whatever life throws at you during this new normal.
 3. A Professional Organizer Will Help You Get & Stay Organized
You became so complacent with working from home; it gave you enough time to empty the dishwasher in between Zoom meetings, or do endless loads of laundry during the day. Now that you are heading back to the office, you may have to sacrifice your time again. With the help of a professional organizer, you will still be able to accomplish the tasks you were previously accomplishing during the day. A professional organizer will help you get organized, and stay organized within your home so you aren't inundated with tasks once you get home from a long day at the office.
4. A Professional Organizer Will Help You WANT To Be At Home
We know you might be sick of your home lately. Let's face it…you've been hunkered down inside for months and you're ready for a change of scenery! 
As you begin getting back into the groove, we want to help you make your home a place you actually WANT to be in (even after quarantine!) We'll take care of organizing your home and making it a space that you WANT to be in after long days at the office or work. Creating a space that is your own, and having a place that inspires joy, is the best way to help you ease into your new normal. 
While these times are still uncertain, one thing is for sure and that is that Me in Order is more than just a professional organizing service. We are in the business of people, and we are here to help you get back in the groove after months of questionable times. We are anxious to get back to our day-to-day, and we know you are too; however, quarantine has caused us to reshape our normal. We're here to help you navigate the new way of doing things, and we can start with tackling the place you spend the most time, regardless of quarantine: your home. 
Me In Order is here to guide you in any way you need to start your organizing project. If you are interested in learning more about virtual organizing and how to hire an expert organizer, check out our Ultimate Guide To Hiring An Expert Organizer , or contact us today!