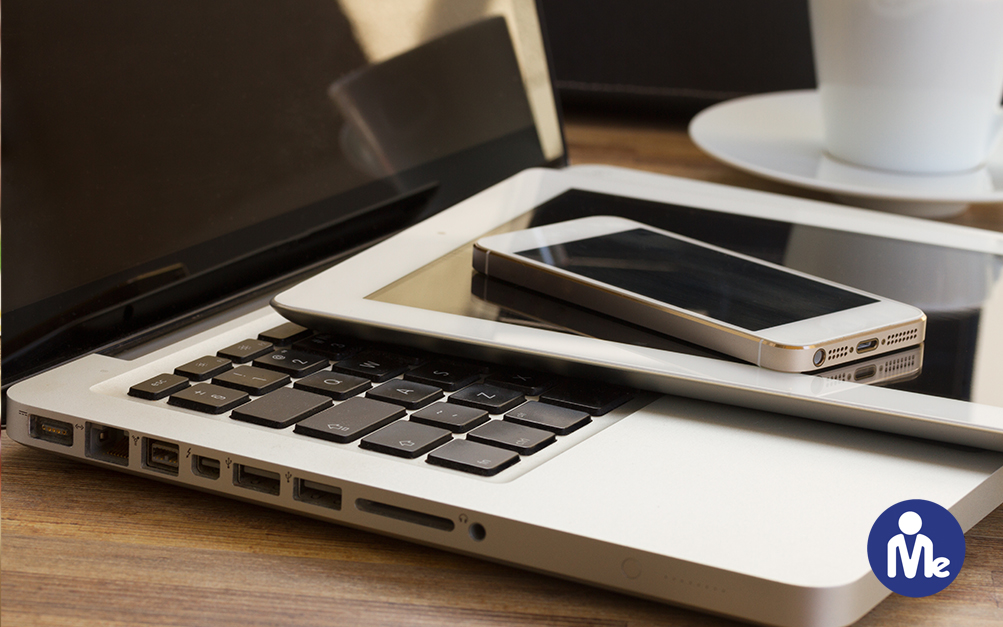 The thought of your first organizing session can be a little intimidating. Any time we start anything new or different, we stall with hesitation for fear of what is to come. 
With Me In Order, there is no need to fear! Now is the time to embrace new opportunities and push forward through the things that are holding us back; like our clutter! Me In Order's virtual organizing initiative will help you get through these uncertain times by getting back on track with your home, your life, and yourself.
Grab the reins on your life and get ready to get organized with the help of a professional organizer from Me In Order. Here is what you need to get started with virtual organizing from the comfort of your own home:
1. A Computer, Tablet or Smartphone
Our virtual organizing services help you get organized using online technologies. This means, you need access to your household device in order to get the help that you need. Whether you use the kitchen computer, your son's tablet, or your high-tech smartphone, grab whatever device you are most comfortable with and get ready to get organized. 
2. Internet Access
You can't get organized online without a proper Internet connection! Make sure you are set up to stay online with the use of Internet access. If your Internet is wavering and cuts out every so often, no worries. Just make sure you have everything set up properly to avoid any disruptions in your organizing session. 
3. Email or text capabilities
Whether you use text-to-talk or whether you prefer working through email, make sure you have the ability to communicate through email or text. This is how we will confirm your appointment and communicate the process for your organizing session. 
4. Completed Questionnaire and Pictures Sent to Your Expert (if requested)
In order to begin setting up your virtual organizing session, you will need to start our questionnaire. From there, we will be able to access the needs of your project and pair you with the perfect professional organizer for you (if you have not selected one already). If you prefer to send pictures of your project instead of online organizing, our Experts will gladly take a look at the photos of your area and help you go from there. 
5. The Physical Ability for Hands-On Organizing 
Virtual organizing takes the organizer out of your home and puts you in the driver's seat. Make sure you have the physical ability to tackle your organizing project. Whether this means lifting, moving, or sorting, make sure you have the agility to do so. If you don't have the ability to do so, we recommend asking your family or friends for additional help completing your task.
6. The Motivation, Commitment and Energy to See the Project Through 
Organizing is a hefty project. Make sure you have the motivation, commitment, and energy to see the project through. Think about how much you desire to have your space clean and new again. You will now have the opportunity to make your home a sanctuary and not a stressful environment. Use these thoughts and desires to push you through the intensity of the project and keep moving forward. Your organizer will be here to help and encourage as well!
If you're ready to start your virtual organizing journey, we're ready to help you! Get ready to start something new and start something great. Now, more than ever, we have the time to focus on making our homes peaceful, quaint, and delightful.
Me In Order is here to guide you in any way you need to start your organizing project. If you are interested in learning more about virtual organizing and how to hire an expert organizer, check out our Ultimate Guide To Hiring An Expert Organizer , or contact us today!