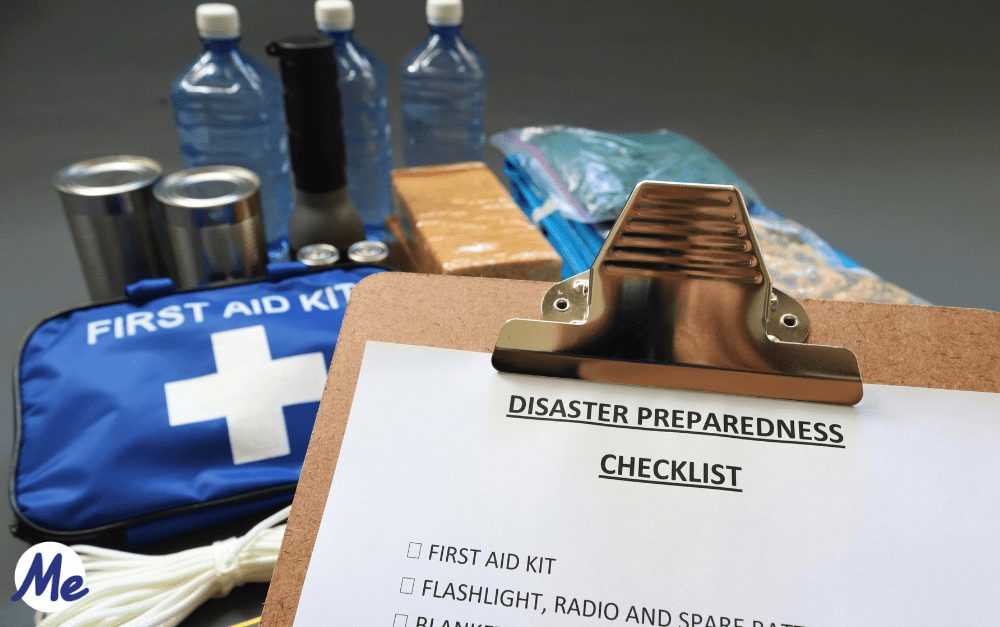 The time has come – hurricane season is officially here!
As Floridians, we do not take hurricane season lightly; we know the path of destruction that hurricanes can bring, literally and figuratively. Instead of stressing out and running to your nearest grocery store to clean out the shelves, you can sit back and relax with the help of the Experts at Me In Order! 
Being prepared and getting organized now will help alleviate any stress or anxiety in the coming months when a storm is bound to be headed our way. Your future self will be thankful you took the measures to get organized now, rather than later!
Here are some tips to help you weather the storm this hurricane season:
1. Go Through Last Year's Items
When we hear "hurricane season" we automatically think, "I have to run to the store and stock up on hurricane items!" While it's true, you do need to have a hurricane survival kit, you also don't need to purchase more items; some of the items you need, you may already have! 
At Me In Order, we are big proponents of eliminating clutter. By taking the time to go through what you already have, you can avoid buying duplicate items and making unnecessary purchases. Go through your kit from last year. Is there anything you can use this year? We guarantee you already have leftover batteries, spare cans of food, and maybe even a flashlight or two. 
If you've lived in Florida a while, you've been through hurricane season countless times, and you should already have your items from the previous years' purchases. Dig out those old items, evaluate what you actually have to purchase, then go to the store and stock up on those must-need items. Not only will this make you more organized, but it will also alleviate the addition of multiple items and clutter within your home.
2. Review Your Essential Paperwork
A lot can change in a year. Go through your old paperwork and shred anything that no longer applies to your life at this time. Include new documents that you've acquired this year and truly take the time to truly sort through your important paperwork and eliminate the files you can do without. Keep all of your important documents in a waterproof file organizer or even invest in a portable file box that you can quickly grab in case of an evacuation notice. 
While we want to save every single paper, piece of art, and report card our child has ever received, we want to really hone in on what is necessary to save in case of an emergency. This includes deeds, wills, legal files, property records, birth certificates, etc. Grab the necessary and toss the unnecessary!
3. Evaluate Your Non-Perishables Inventory 
Again, instead of running to your local Publix, take a look at your food pantry. Is there anything you can start setting aside now? We guarantee you have a can or two (or twelve!) that you can pick from your pantry and place in your emergency pile. You can also use this as an excuse to go through your fridge and pantry in general and toss out expired foods and anything that you will definitely not eat now (or during a hurricane!)
4. Just Relax 
Weather changes always cause anxiety and worry, but there is no need to get flustered when nothing has happened just yet. Worrying about the future will take you out of the present; so while we don't know what the future holds, we do know that you can take charge of this moment by getting prepared ahead of time. Simply taking a day to prepare for hurricane season will ease your mind and help you to peacefully enjoy the rest of the summer. While we can't control the weather, we can certainly control our preparations!
Need help getting organized for hurricane season? Find trusted and proven professional organizers in your area today with the help of Me In Order!
Me In Order is here to guide you in any way you need to start your organizing project. If you are interested in learning more about how to hire an expert organizer, check out our Ultimate Guide To Hiring An Expert Organizer, or contact us today!