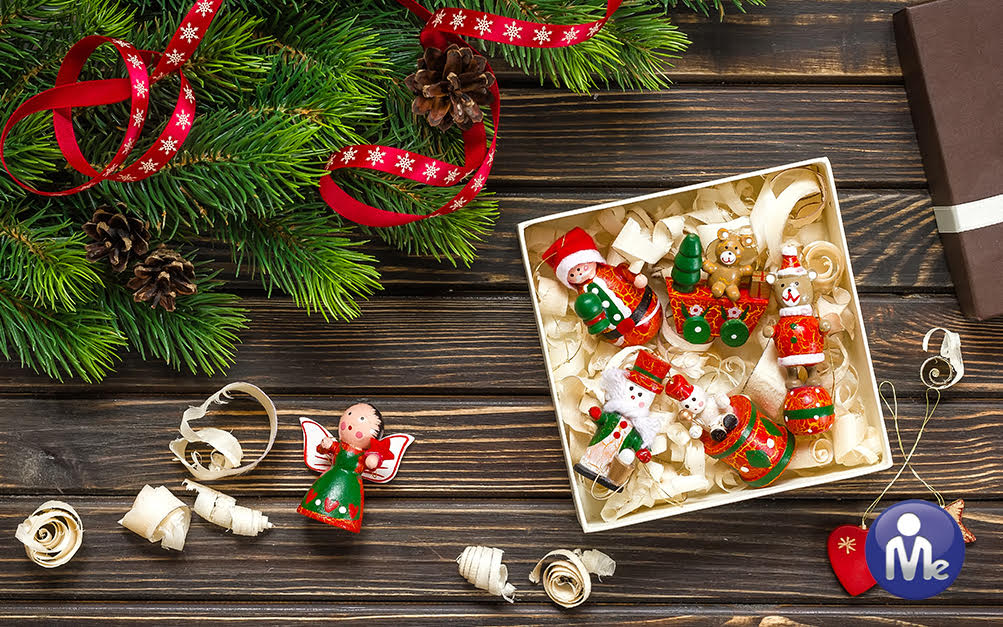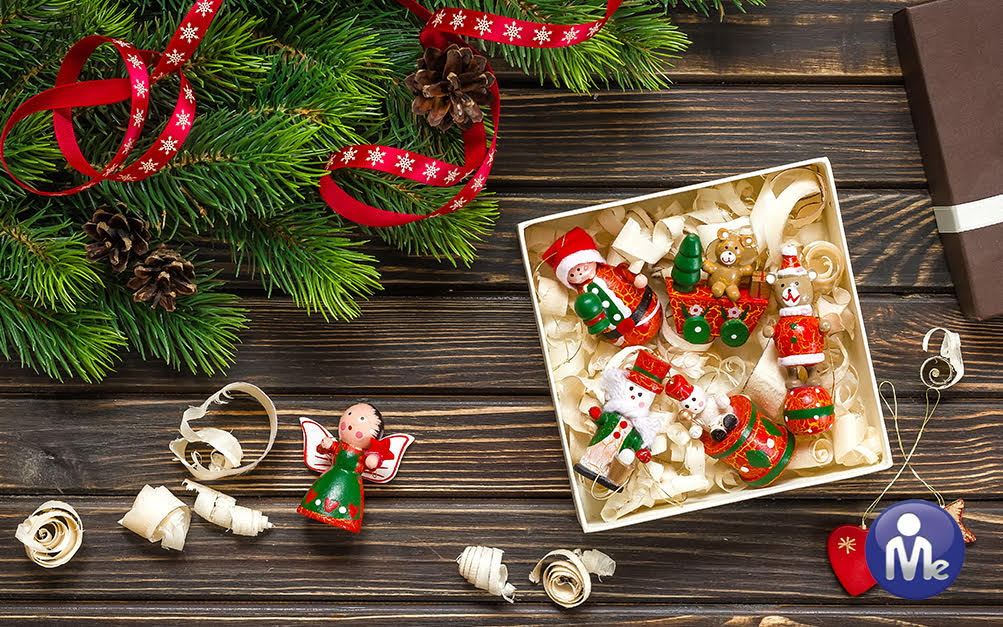 It's the most wonderful time of the year. Decorating your home for the holiday season is one of the most treasured traditions in our culture.
We know how difficult it is to store and keep track of your holiday decorations: ornaments are overflowing and breaking; lights and stockings are tangled together; and don't even get us started on the Christmas tree…
Don't worry; we are here to help!
1. Clean out the old decorations
As you begin to unpack and filter through your decorations, use this time to go through your boxes and decide what is worth keeping and what is worth tossing. Decorations are essentially collectors' items, and we know sometimes it's hard to part with items we've had for years. By cleaning out the clutter, you will not only feel lighter but you will be able to make room for NEW decorations.
Since this is the season of giving, you can also donate your old items to Goodwill or local churches. There are many families that are struggling to get by during the holiday season and would love decorations (old or new) to decorate their homes.

2. Choose your storage bins wisely
Every person is different and every home is different. If you choose storage bins that are too large for your storage space, then you will be out of luck. Take a look around your storage location and evaluate the best bins for you.
Sometimes, the bigger bins are not the way to go, especially for breakable objects. My personal favorite are the ornament bins. They keep each ornament individually safe and secure during the year. They also allow me to keep all of my ornaments organized and in one place.
It's important also to make sure you properly protect your boxes and bins from the weather. Securing the bins with plastic will help avoid the harsh weather conditions over the year. Wreath boxes as great for this. They keep each wreath individually stored away, dust free and in mint condition for the following year.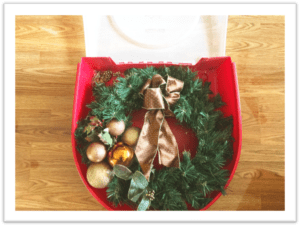 3. Label bins accordingly
By labeling your bins and boxes, you will avoid the time it takes searching for what you need. We all have that one person in our family who never manages to grab the right box when you need it; so now you can avoid the confusion and make sure your family is aware of what each box/bins contains.
4. Wrap lights and garland
Avoid the tangling of items by making sure each light strand and garland is wrapped accordingly and stored in individual bins. This will alleviate the time spent detangling. By taking the light strand and wrapping them around your arm, you can be sure that they will stay neat and untangled.
While purchasing an artificial Christmas tree, my family and I decided to buy a tree that came pre-lit. This helped us out immensely because now, we don't have to worry about buying lights, wrapping the lights, and then putting the lights up on the tree each year.  It's more free time we use to watch Christmas movies together (instead of arguing over who is detangling and lighting the tree!)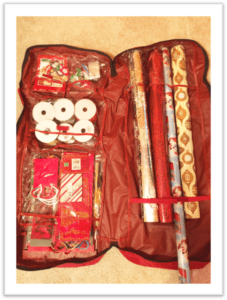 5. Keep wrapping paper organized
Even though wrapping paper isn't technically a holiday decoration, it is still going to cause clutter if not properly stored. I invested in a zip-up wrapping paper bag that was designed to keep each tube of paper secured. This helps immensely when it's crunch time (aka Christmas Eve) and I have to wrap as many presents as possible. I know exactly which wrapping paper themes I have to choose from, I have bows that are ready to be placed, and I have endless amounts of scissors and tape.
We know the holiday season can be hectic and the last thing you need is stress when unpacking and setting up your decorations. By taking our steps to ensure your decorations are properly stored, you can save time unpacking and decorating. This will alleviate your stress and allow you more time to spend the holiday season relaxing with your family.
Also – let us know if you need any help decorating. We don't mind helping out! For more information, give us a call at 866-971-1113 or email us at info@MeInOrder.com
Natalie
Order University Content Creator