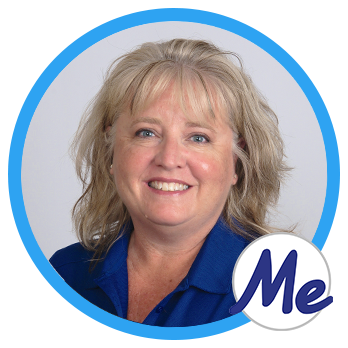 My Direct Reviews
4.7 out of 5 stars (based on 7 reviews)
Tap Here To Leave Me A Direct Review
Ruth was great at communicating with me asking my opinion on what how and where? Loved That! She great to work with… transformed my closet in a matter of hours
Ruth works with the customer on scheduling, makes excellent suggestions, plans the organization of items in the customer's home. I appreciate her time and energy
Ruth is so helpful. You can tell she has a genuine passion for people & organizing.
She is approachable and so easy to work with. I'm grateful for her practical ideas that will help me stay organized on a day-to-day basis.
I had a good experience and I would work with Ruth and Me In Order again. I thought that we would get more accomplished but I'm not sure what is usual as this is the first time I've worked with an organizer.
Ruth was outstanding! I cannot say enough about how professional, knowledgeable, and delightful she was to work with. She took great care to understand and assess my needs before visiting my home and then came prepared with several strategies to help organize my office space. I thought she would just help me tidy things up, but she gave me the inspiration and ideas to absolutely transform a large area of our home. After talking through several possible ways to rearrange the space, I was able to swap the dining and office areas and also declutter and beautify my entry way. There is no way I could have tackled or successfully implemented that reorganization without her guidance. I appreciated how she tried to use the furniture and decor already existing in my home which kept the costs down. She offered many practical suggestions on small changes which made a big difference. I am stunned at how attractive and functional it turned out. My home looks like it had a major renovation, after a few days work. I am so grateful for Ruth's expertise!! I will be calling her for some smaller organization projects in the future. What a blessing!
This was the first time I have worked with a professional organizer and I was very impressed with Ruth's knowledge and skill. She took my office from a pile of papers to a pleasant work space. She had no judgment of my mess and was very kind as she discussed what needed to be done. She had so many helpful comments and ideas for organizing everything from files to pens. I would highly recommend Ruth to anyone wanting or needing help to get an office in shape for better productivity.
My Specialty Services
As a Certified Expert Organizer® I am prepared to organize all areas of your home. Listed below are my specialities beyond General Home Organization:
Chronic Disorganization
Moving: Unpacking / Settle-In
Paper Management
ADHD
Space Planning
Time Management
Virtual Organizing
| | |
| --- | --- |
| Monday | 9:30 AM - 5:30 PM |
| Tuesday | 9:30 AM - 5:30 PM |
| Wednesday | 9:30 AM - 5:30 PM |
| Thursday | 9:30 AM - 5:30 PM |
| Friday | 9:30 AM - 5:30 PM |
| Saturday | Not available |
| Sunday | Not available |
Get To Know Ruth
After many years of organizing her own home & busy family, as well as helping many friends improve and organize aspects of their lives, Ruth discovered both a skill and a passion for organizing. While homeschooling her three kids, she developed a joy in learning and experiencing new things. Although initially driven by necessity, Organization and Time Management were some favorite learned things!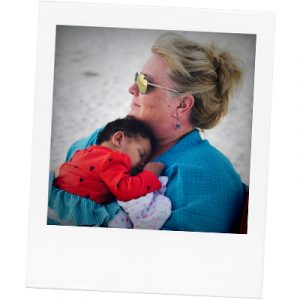 Life gets busy, and circumstances and transitions will often bring about new struggles. Ruth has experienced many of these challenges for herself and understands how easily things can get out of balance and order. When a space is organized it brings a sense of peace and creates time and energy to focus on what really matters. Ruth is excited to help others find more capacity in their lives for what they value most.
Ruth enjoys finding extra time to spend time with friends and family, travel, watch sunsets on the beach, read, refinish furniture, plan and participate in women's ministries at her church, and explore new things.
Q & A with Ruth
Are you a morning person or a night owl?
Night Owl
What is your favorite form of exercise?
Walking on the beach
What is the best advice you've ever received?
The main thing is to keep the main thing, the main thing. Life is full of distractions, this wise advice often helps me get back on track quickly and stay purposeful.
When you have 30 minutes of free time, how do you pass the time?
Catch up on reading newsletters & blogs, or scrolling Pinterest.
The best part of waking up is…
Time with Jesus – – and coffee!
Have you any hidden talents?
I have a creative side that manifests in various ways.
Do you have a junk drawer in your house?
Absolutely!
What's one thing that not many people know about you?
It started out of necessity, but I have grown to enjoy that my home is decorated with mostly 2nd-hand (or more!) items. So many stories to tell 😉
Kindle or paperback book?
Both! I prefer a paper book, but there are so many great features about Kindle that I find it very useful.
Ruth's Published Articles
Certified Expert Organizers are dedicated to always learning and improving. Sometimes that learning and improving spills over onto the page and we all get to glean from their knowledge. Here we showcase some of Ruth's published articles.
As a Certified Expert Organizer® I am ready to organize for you during the following life circumstances:
Tap Images Below For Details

Service Areas Include
St. Petersburg
South Tampa
Largo
Valrico
Bradenton
Brandon