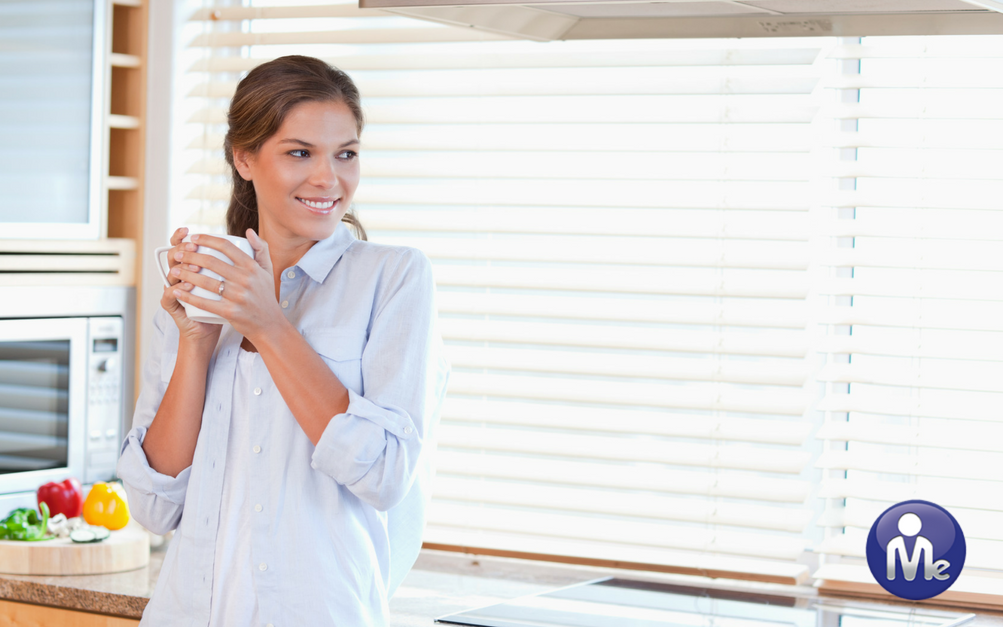 In the last lesson we talked about how to prepare your home for your first organizing session but today we are going to have a look at how to prepare yourself for the session. The more you can prepare before, the smoother the session will go. For many of our clients we are tackling a project they have been avoiding, but taking it on with the help of an expert will make it easier. By preparing for the session, you will make the most out of the time you have with your organizer and you will be happier with the results. Here are some key things to remember when preparing for your session.
Get Started Early
If you are getting ready for a move or have become overwhelmed with clutter in your home then the first organizing session with our Expert Organizer may be the most challenging. This is because the first step in the organizing process is to sort – which means that you will be quickly making many decisions. Research has shown that decision-making is a depleting resource for us.  The longer the day the more difficult it is to make decisions.  For this reason we like to begin our sessions in the morning when you have plenty of decision-making power to last you throughout the session.
Get Plenty of Rest
It's no secret that getting a good nights rest helps you start your day feeling refreshed. As we said in the last paragraph, you will want to begin your organizing project in the morning when you have the most capacity to make decisions. Getting a good night sleep will give you a head start to having a productive organizing session.
Reduce Distraction
It is important for you to be able to focus your full attention on the project while in the first session with your organizer. This will help them learn about you, your space, your goals, how you learn and how you live in your space.  Having prior arrangements to take care of things that may distract you, such as children or pets, will help the session run smoothly and quickly. We also recommend turning off or silencing your phone so you aren't distracted by texts or phone calls from family and friends asking how the session is going.
Have Supplies Ready
We typically recommend that you not purchase anything for your first session. However, if you are trying to complete a specific project that requires special materials or supplies, you will want to have those materials or supplies ready for the organizer so that a special trip is not required to complete the project. Examples of special materials or supplies would include files for your new filing system, hangers for your closet or boxes and packing supplies for a move.  Your Expert Organizer will come prepared with all of the supplies and tools that they need to complete a general organizing project such as labels, liners, Sharpie's and step stools. If your not sure about the materials or supplies needed for your project, then your Project Coordinator or Expert Organizer will be able to assist you with what you will need.
Be Ready and On Time
Being on time for your session is very important, and not only being on time but also being ready to start on time. This means waking up with enough time to get through your morning routine without being rushed.  You will also want to get hydrated and have a good breakfast before your Expert Organizer arrives. This way you will be energized and ready to make the most of your first organizing session.
Know Your Space Goals
We touched on this topic when we talked about how to prepare your home for your first session. It is important to know how you want your space to function after your organizing project is complete.  Being able to communicate how you want the space to function will provide valuable information to your Expert Organizer that will help them help you achieve your goals for the space.  And if you are not sure, that's okay too. Your Expert Organizer is well equipped to help you decide on the flow and function of your home.
Know Your Lifestyle Goals
Knowing your goals for your space is one thing, but knowing your goals for your lifestyle could help take your organizing sessions to the next level. Knowing what you want for your future allows your Expert Organizer to help you not only clear the clutter but help you pave the way to your future / better self.
Not sure where to begin? Here are some questions to help you explore how a de-cluttered space will help you achieve your lifestyle goals:
What is the lifestyle that you want to live?
How is that lifestyle different than how you are living today?
How can your Expert Organizer help you bridge the gap between the current "you" and the "you" that you want to be?
How do you want to feel when the session is over?
Remember Why You Called
Expert Organizers are decision facilitators and are there to help you tackle the projects you have been putting off or have been unable to do yourself. They are there to help you achieve your space and lifestyle goals. The organizer is there as a tool to help you move forward and may ask you thought-provoking questions to keep you on track with your project and the goals you have expressed. They are there to help you reach those goals and move you forward. They are highly trained professionals that are passionate about helping you live the lifestyle that you want to live, and they would also love to see you learn and understand the organizing process and how their tools can help you.
Getting prepared for your first session will ensure you will get the most out of it. Your organizer will be prepared with their organizing toolbox and expertise to get you to the level of organization that you desire.
In our next segment, we will talk about what to expect from your first session.