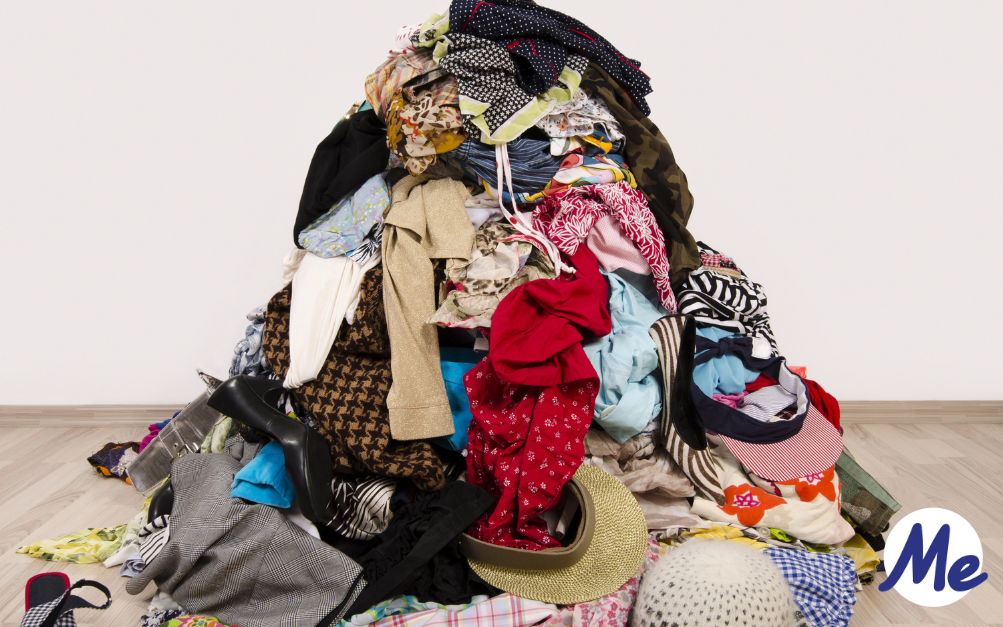 Remember when you said you were going to get your home in order in 2021? Well, summer is slowly creeping up and we can't help but be reminded of that dreaded New Year's resolution from earlier this year. 
Look, we've all slacked a little on our goals – it happens to the best of us! As we enter a new season, you can get back in the saddle again and refocus with the help of Me In Order!
Here's how you can quit the clutter for summer:
1. Only Buy What You Need
Trim down the clutter by only buying what you need. Stick to a list with every shopping excursion and truly evaluate each and every purchase you make. Do you really need another coffee pot? Are you sure you want to buy that second book in a series you weren't that crazy about? Maybe you don't need to sign up for another newspaper service? Think about each and every purchase and if what you are investing in is truly bringing joy to your everyday life. When you grocery shop, stick to only the items written out on your grocery list. When you go to Target, put on your blinders and see past all the sales items and dollar purchases. You can truly quit the clutter by being cognizant of what you are buying and by making an effort to make a change. Not only will this help the status of your home, but it will also help your wallet!
2. Avoid Amazon Urges 
We all know this far too well – you open up the fridge, search for something to eat, and only end up eating because you're bored and looking for an activity to satisfy the time. The same goes for Amazon. Sometimes, we can't help but to try to beat the boredom by buying something unnecessary. If you are looking for a new activity to fill your time, try going outside. Go for a walk, take a yoga class, maybe even start that painting project that you swore you would do if you purchased the right brushes. Beat the boredom and stay off the internet. We promise, you don't need to purchase another activity – you simply can find entertainment from the items you already have!
3. Take It One Day at A Time
As humans, we tend to get super excited at the thought of getting organized. We start tearing through closets, drawers, and household items, only to then become extremely overwhelmed at the thought of where to go next. Instead of being a human tornado in your own home, try starting in one space and taking it day by day. Maybe today you will try to clean out your pantry. Then, tomorrow you tackle the junk drawer. Break down all to dos into small, manageable tasks. You can even try a reward system (say, maybe 15 extra minutes of television for every drawer organized?) You can even loop in your family members and make a game out of it. Do this in a way that works for you, and don't worry about what works for others. 
4. Hire an Expert Organizer
Maybe you want to get clutter-free for summer but don't know where to start. That's where an Expert Organizer comes in. An expert has truly expertise in the field and will be able to guide you in the right direction to becoming clutter-free. Sometimes, you need extra support, and you need someone who is familiar with the struggles of getting organized. We can all use an expert to assist us with our day-to-day goals, and an Expert Organizer can do just that.
Ready to get organized for summer? Find trusted and proven professional organizers in your area today with the help of Me In Order!
Me In Order is here to guide you in any way you need to start your organizing project. If you are interested in learning more about how to hire an expert organizer, check out our Ultimate Guide To Hiring An Expert Organizer, or contact us today!