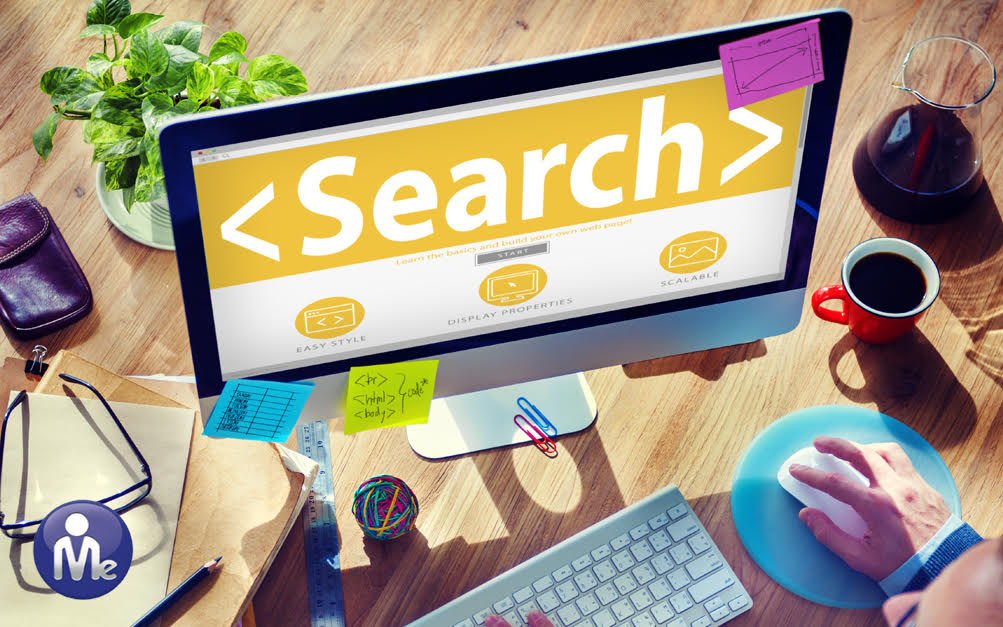 There are many different home improvement platforms that you can research before you make any important household decisions. Me In Order can help!
I was on day 13 of my 35-day trip in Europe. Paris was beautiful…yet I was starving.  As my stomach was rumbling, I whipped out my phone and before even thinking, I made a Google search for "Best Escargot Restaurant in Paris." Within seconds, I was directed to a 5-star restaurant's website, sifted through the menu, and accessed Google Maps to take me to the restaurant of my dreams.
It's crazy to think that everything in our lives now is determined by Google, Facebook, Instagram, Yelp, and thousands of other digital sites.
Think about it; we don't even look at foldable paper maps anymore…and why would we, when Google Maps is right at our fingertips? Gone are the days of trying a restaurant out of the blue; the first thing you do now is check out their menu and reviews online. Even the amount of likes and followers on social networking sites determine our purchasing decisions.
What happened to the good ole' days?
They are long gone…Digital Marketing is taking the world by storm.
I'm touching on the topic of digital marketing this month because I think it is important for homeowners to know how important it is for someone who is entering their home to do a project to be "verified" online. Google is a large, scary place and you can easily be fed inaccurate information that can drastically affect your life, especially when it comes to your home and livelihood.
There are many different platforms out there as a homeowner that you can research before you make any important household decisions. Me In Order prides ourselves in being on all the major homeowner platforms listed below:
Homeadvisor
Angie's List
Porch
Thumbtack
Houzz
Yelp
All of these services provide turn-key ways for homeowners to find contractors and to get the information they are searching for. While there are pros and cons to each platform, Me In Order has found that the best way to reach a potential customer is through Google itself.
Home improvement platforms like HomeAdvisor, Angie's List, etc. are important, but now you can virtually research any home contractor by simply making a Google Search. It is apparent now more than ever that if a company does not have a strong search presence, they will not be found by potential clients. If they are not found, then they will not be hired. If they are not hired…you know the rest.
We have found that while home improvement and search sites help you find the help you are looking for, they often don't deliver on their promises to find you the best person or company for your project (have you ever seen those "Top Ten Organizer" listings on Google for these sites?). Since most individuals are not able to make it onto the first page of Google, most of these sites are filled with individuals and businesses that have not been able to make it onto the first page of Google.
While these individuals may offer a valued service often at a cheaper price point, they do not offer the type of security you are looking for in the way of background screening, proper insurances, bonding, and licensing.  As members of these home improvement sites, Me In Order knows first-hand how easy it is to place yourself on these sites – even the ones that say that they do background screening do very little to protect you since they do not perform background screening on individuals.
Our research habits have changed dramatically over the years in our technology-driven world. Before calling, purchasing, or even driving to a location…the first thing we do is check out their web presence through Google.
We as humans are less likely to trust a company that does not appear on the first page of Google…we also do not have the time to sift through Page 2, 3, 4, 5 and on of Google. Once we land on Page 1, we click an ad or an organic link and we're off.
Me In Order recognizes this and in an effort to keep up with Google and "play the digital game" we are proud to have a strong search strategy as well as a clean, user friendly website, great reviews, and active social media accounts.
By having a strong strategy in place for each of these four categories, Me In Order is able to appear when potential clients are searching for us and provide them with the exact information they need, when they need it, while they are making their searches online.
Try it out…check us on Google, Facebook, Yelp and our other assortment of digital platforms. Not only are we here to help our clients get organized, but we are here to provide you with a trusted resource for hiring only the best that the organizing industry has to offer.
Me In Order is here to guide you in any way you need to start your organizing project. If you are interested in learning more about how to hire an expert organizer, check out our Ultimate Guide To Hiring An Expert Organizer , or contact us today!
Natalie
Order University Content Creator