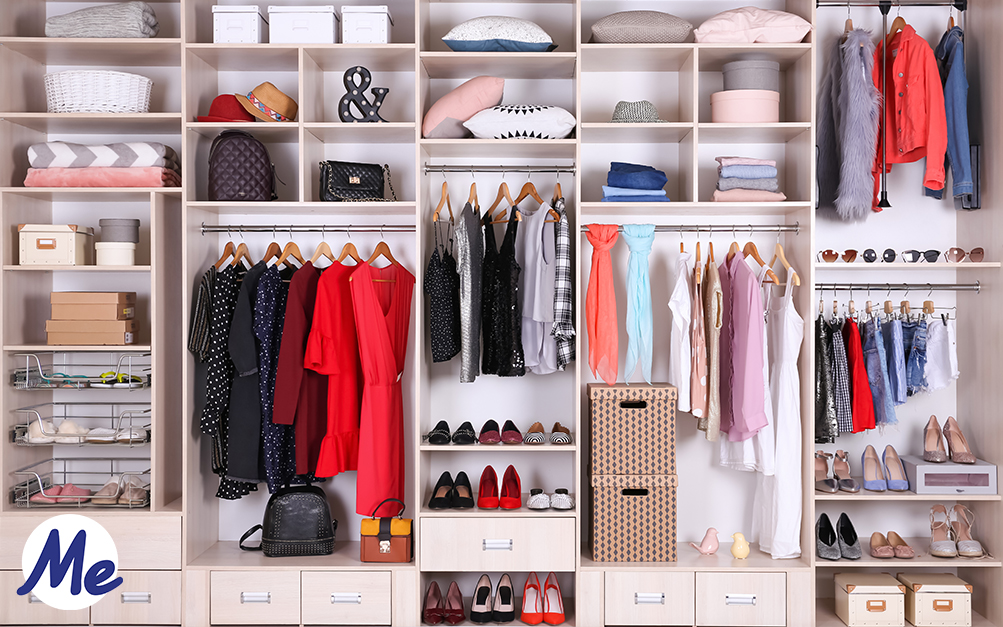 By now, we are sure you have already binge-watched all the enticing episodes of The Home Edit on Netflix.
This Netflix series provides an inside look into the world of professional organizing and offers tips and suggestions for creating a beautiful, colorful, organized living space. Whether it be closets, kitchens, or bedrooms, The Home Edit has taken the world by storm and has had everyone leaping off their couches to tackle their cluttered spaces. 
While this series is educational and exciting, at Me In Order, there is nothing we love to see more than information about our industry being shared by all. We are so glad that there is finally a largely consumed platform that sheds light on what we love to do each and every day.
Upon watching The Home Edit, it became apparent that their way of organizing spaces includes lots of colors, products, and labels. While this all may look pretty and aesthetically-pleasing, it also sparked a question in our minds: can these homeowners keep up the prettiness overtime? 
Our own Certified Expert Organizer® Kelly Barber is here to provide her outlook on The Home Edit and what we like to call "Pinterest-perfect organizing"…
Q: How do you feel about Pinterest-perfect organizing?
Kelly: I truly do believe it is beautiful and gorgeous to look at.  It is very aspirational and it's also a great place to give us ideas for organizing projects and allowing us to see what's possible for SOME people…not all people. Everyone is different and we have to remember that when we are looking at those spaces that they are a representation of a space at THAT specific time. Is it going to stay that way forever? We don't know. My experience tells me no. There is going to be some maintenance involved, and depending on how detailed it is, or how perfect it is, determines how well it will be sustained. 
I'm a big fan of looking at these pictures and The Home Edit, and it's great for inspiration and aspirations for sure. 
Q: Do you believe Pinterest-perfect organizing is effective and a long-lasting organizing strategy?
Kelly: For a small population, yes. It could be effective and long-lasting. A small population loves to spend time making sure their spaces are maintained and picture-perfect, or they have hired someone to help maintain it. For those that do maintain it, how does it affect their anxiety level when it does get out of hand? This is something that they have to constantly stay on top of because it is going to get out of whack if someone is not on top of it constantly.
For the majority of the population, I don't think it is long-lasting because we are making spaces look beautiful for the picture, but then life happens. There is up-keep that must happen constantly to keep it Pinterest-perfect, especially when multiple people are using that one specific space. You can create these spaces, but you will have to get everyone in the household on board to make sure things are put back perfectly, and labels are turned just-so to maintain that picture-perfect look. This could create added stress and anxiety in the house when one person loves this look and the others do not follow suit to keep up the beauty of the space. 
Q: What would you recommend in place of Pinterest-perfect organizing?
Kelly: I recommend Pinterest-perfect organizing for ideas the most. When I do work with people that state that this is something that they want to do, I always ask them if this is something that they are willing to keep up over time. A lot of times, after they have had time to think about it, they usually come back and say that this is not something that they think they can do. So I always tell people to start with finding the right containers to house the stuff they do have. Let's not focus on decanting, but let's focus on some small things that you can do that's maintainable. 
For someone that does want to do this, let's focus on finding like-containers so that we can grow the space together. If things get out of control and life happens, you can have a catch-all basket that still looks nice and appealing. 
Q: How would you advise someone who is considering investing their time and money in Perfect Pinterest organizing?
Kelly: I would focus on starting small, and not wanting to tackle every space at once. I would recommend tackling a small space that could have a big impact. Try this out for a little bit and see over time if this is something that you can maintain. Starting with an easy, manageable space and product can save you time, money, and stress in the long run. 
Want to learn more about Pinterest-perfect organizing? Me In Order is here to guide you in any way you need to start your organizing project. If you are interested in learning more about virtual organizing and how to hire an expert organizer, check out our Ultimate Guide To Hiring An Expert Organizer, or contact us today!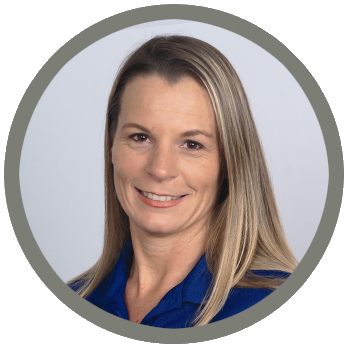 Kelly
Certified Expert Organizer®