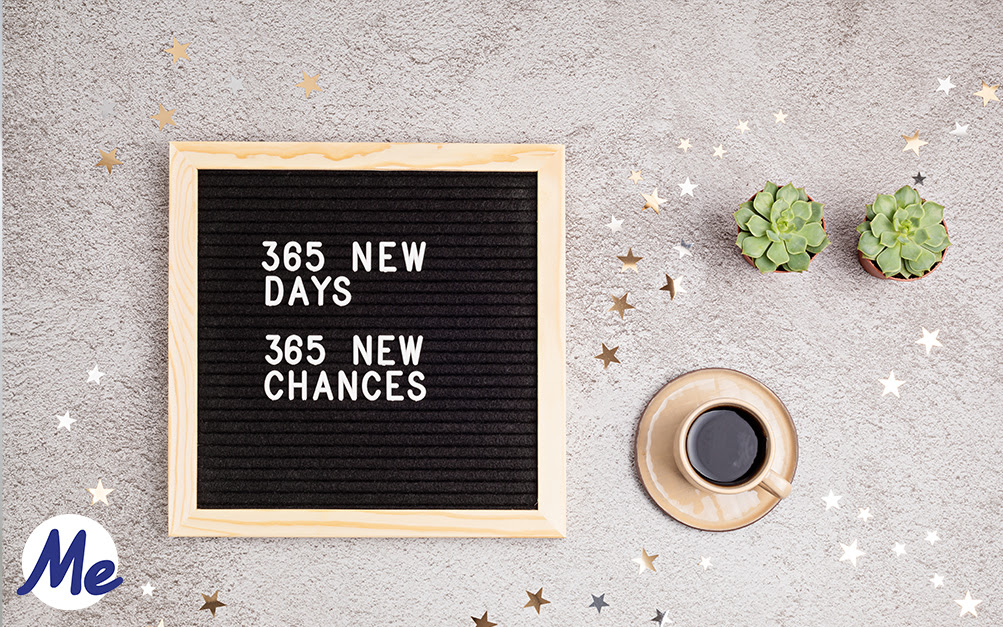 We can finally say that 2021 has come to a much-needed end.
After a bitter-sweet year like this one, we are more than happy to close the book on 2021 and embrace the new chapter that is 2022. 
While we all hope things will dramatically change as soon as the clock strikes midnight on New Year's Eve, we also have to be realistic about what we are looking to accomplish in the new year. 
While we can't control what happens in the world around us, we can control our surrounding environment. And, what better way to start the new year than with a brand new outlook, a fresh, clean slate, and an organized, clutter-free home? 
Now is the time to cleanout 2021 and make room for 2022! Here is how you can start the New Year clutter-free with Me In Order:
1. Make A Goals List
They always say a goal is not solidified unless written down and hung up for all to see. Take some time before the new year and write down what you are truly looking for out of 2022 when it comes to organizing your home. What rooms do you want to tackle first? What peace are you hoping to bring with organizing? What do you truly want out of an organized home? Sit with your thoughts and draft a goals list that you can then place front and center on your fridge or bathroom mirror. Once it's down on paper, it becomes real, and it becomes something you can strive to accomplish into the new year. 
2. Strategize Your Cleanout
Set realistic goals and don't try to accomplish everything in one sitting. Maybe tackle your to-do's in a monthly list – in January, you can focus on your bedroom, February, you can work towards the kitchen, etc. Remember, this is a marathon, not a race. Enlist the help of your family and friends to hold you accountable or even divide the tasks amongst those living in your home. This should be something that everyone in your family participates in, and everyone should help contribute to the overall goal: a clutter-free year!
3. Just Start!
Now that you have your strategy and plenty of helpful hands, just start! Begin in one corner of your bedroom, kick off your cleanout by tackling that closet, and commence! It can be difficult to get yourself inspired to start, but we promise once you get into it, you'll be thankful that you did. Make "keep" and "toss" piles and start sorting. Put on your favorite playlist, make incentives for accomplishing little tasks, and before you know it, you're organizing! Little by little, your to-dos will become smaller and smaller, and you will start checking off your organizing list with ease!
Need help starting your 2022 Cleanout? Want to start 2022 with a fresh mindset and a clean house but don't know where to start? Enlist the use of our professional organizers! We have everything you need to wrap up 2021 and start 2022 with a clean slate (and a clean home!)
Me In Order is here to guide you in any way you need to start your organizing project. If you are interested in learning more about how to hire an expert organizer, check out our Ultimate Guide To Hiring An Expert Organizer, or contact us today!