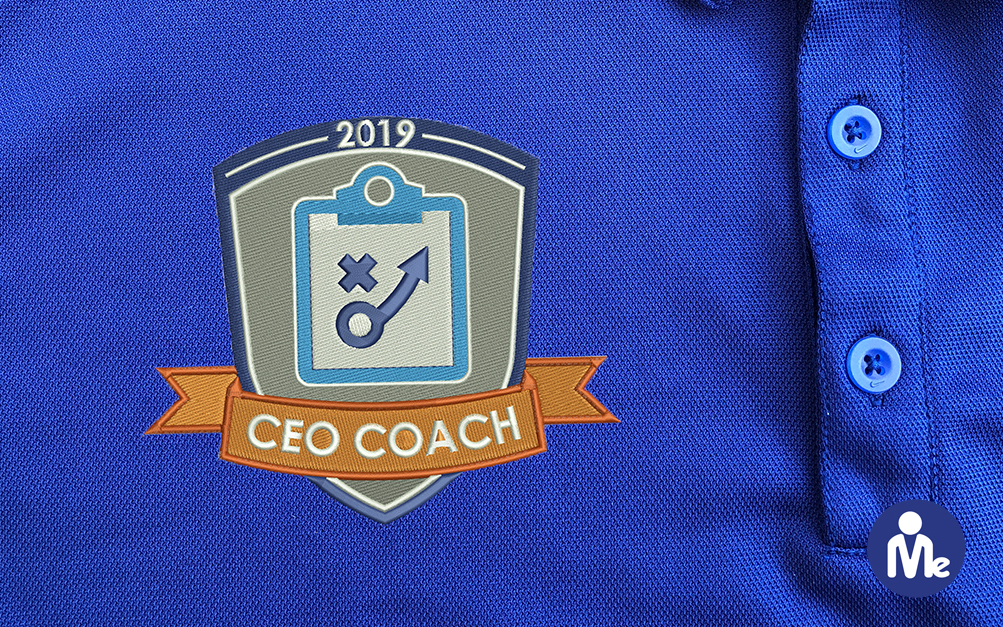 There are many different organizing badges you can earn with Me In Order. Learn about our badges & elevate your expertise in the organizing industry.  
In our previous June article, we discussed the specific certifications affiliated with the Certified Professional Organizer® and a Certified Expert Organizer® designations. The Certified Expert Organizer® designation is earned through the partnership between Me In Order™ and Order University™. 
We also touched on the many different organizing badges you can earn through Me In Order. These badges are your stamp of approval and everything you need to brand yourself as an expert in this field. The more badges you earn as an Expert Organizer, the more you elevate your expertise in the organizing industry.  
To follow up on "Part One" of "What Certifications Do I Need To Become An Organizer", I want to introduce you to "Part Two: What Organizing Badges Can I Earn As An Expert Organizer." As a future expert organizer, we know you're seeking education in the field you are about to get into. You know about the certification, now allow us to dive into the definitions of our badges, why they help your future clients take notice, and how you can earn higher client rates by highlighting your expertise in the industry. 
Me In Order's Expert Organizer Badges For Success: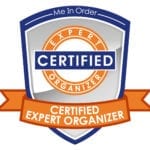 Certified Expert Organizer – we know this one already! But in case you missed the last article, here is a short recap: In order to achieve this badge, one must go through and successfully pass the Order University classroom education program (insert link), and receive field experience, mentorship and sponsorship by Certified Expert Organizers already thriving in the field. This is someone who has distinguished themselves in their expertise through education and experience. As a CEO, you can distinguish yourself from just a professional organizer. A professional organizer is one who is paid from a service; an expert is someone who has expertise in their field.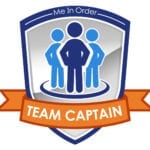 Team Captain – this is the person who leads teams out in the field working with our clients. Leadership skills are extremely important in any career path you choose; so, this badge will give you that added experience.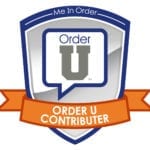 Order U Contributor – you can earn this badge by contributing to Me In Order's publications, whether it be sharing you experience, pictures or more.  In any field, team spirit and contributing to the company is extremely important and shows that you are willing to go through great lengths to help out.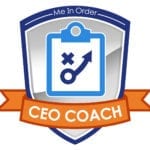 Certified Expert Organizer Coach – a player is only good as their coach! This badge is earned by coaching new Expert Organizers.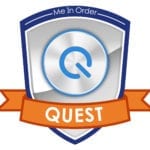 Quest – when new clients learn about Me In Order by you. Think of this badge as YOU giving your stamp of approval to Me In Order.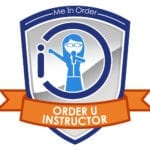 Order U Instructor – we award this badge for those who not only work with clients, but also instruct Order University classes. This lets potential clients know that you are at the top of your game and know your skills and expertise as a CEO; so much so, that you teach it to others!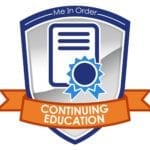 Continuing Education – this badge is given to those who meet or exceed the minimum number of Continuing Education Units required to maintain their CEO designation.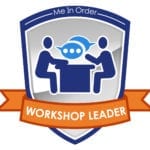 Workshop Leader – another leadership skill! This badge is for those who lead our monthly team workshops.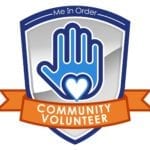 Community Volunteer – this is given to the team member who volunteers within their community. This shows your potential clients your values and gives them another reason to consider doing business with you.
In any career, you need a resume. Consider these organizing badges the opportunity to brand yourself as a true expert in the organizing industry.  Contact us today to learn more about our organizing badges or becoming a Certified Expert Organizer, or Becoming A Partner. If you are interested in learning more about how to hire an expert organizer, check out our Ultimate Guide To Hiring An Expert Organizer , or contact us today!
Natalie
Marketing Specialist /Content Creator