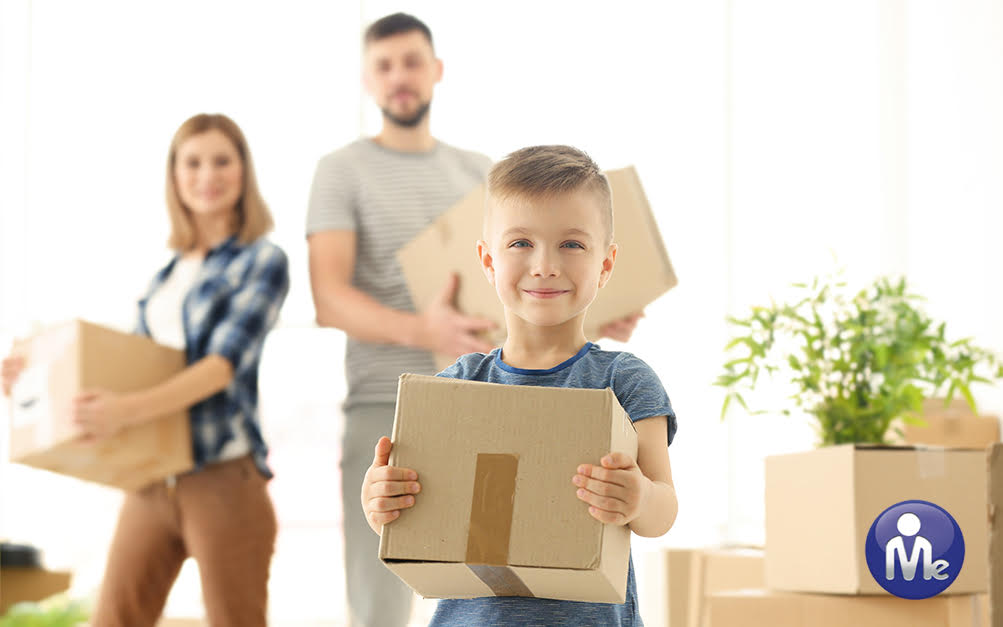 Moving on a budget?
We've all heard the phrase "Ballling on a budget"… right?
If you haven't, this is a phrase the youngins' (aka me) refer to when we are striving to be financially smart, when we attempt to save our money, as well as when we are trying to keep our spending down to a minimum. I feel I am definitely "balling on a budget" at this time in my life; since now it is officially the "Moving Month" of May.
As we are beginning to get into the summer months, many people are beginning the hunt for their new homes and their next adventures. Snow birds are leaving, leases are ending…and once again, I am in the process of moving…and I am definitely moving on a budget.
Read More: Why Moving Your Clutter is Costly 
It's funny because my first blog as a content creator with Me In Order centered around my personal tips for preparing financially for a move. I didn't realize how much money and time it actually takes to move until I made the decision to relocate from Delray Beach to West Palm Beach almost two years ago.  Looking back, I wish I had invested in Me In Order to help with my moving situation as well as assist me with relocating my items to my new home.
Read More: Moving On and Moving Up with Organization
Let's be real…moving is stressful, time consuming, chaotic and disorganized. With the help of Me In Order, I know that I am going to be able to get through my next move with a breeze…and I know you will too.
Now that I am on round two of my moving adventure, I'd like to shed some light on how Me In Order can truly help those preparing for their next adventure and the dreaded move –out/move-in date.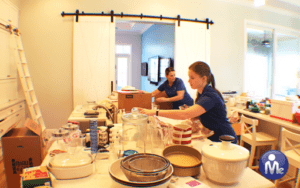 Me In Order Is There To Help…From Beginning Until End
Me In Order will be there for you on day one. We will tackle the "moving pre-planning" and we will help make sense of what you have and how it will work in your new home.
Furniture arrangement and item placement will not be the same from your old home to your new home. Me In Order will work with you to find out what works best in your new space.
Me In Order will also help you donate the items you decide not to bring along with you. Sometimes you just can't bring everything…and sometimes it's best that you don't! Me In Order's team of experts will assist you in going through each cabinet, closet, nook and cranny to make sure your old home is cleaned out, packed, and ready to make the move to the new place. (Fun fact: by reducing the amount of items you have, you won't have to purchase such a big moving truck!)
Read More: How A Couple Moving into Their First Home Can Benefit from Using An Expert Organizer 
Me In Order Will Help You Find Movers
One of my least favorite parts of moving is finding reliable movers. I have had many different situations where the movers I hired either showed up late, worked over the time allotted for the move out date, or actually broke some of my items.
Me In Order will take this stress off of your hands.
Once the moving company is chosen, Me In Order can work directly with the them to coordinate the move Thankfully, they have developed partnerships with reliable, hardworking moving companies. They will make sure that your movers are efficient, patient and careful with your precious items.
Read More: Relocating for a New Job? Me In Order Can Help!
Me In Order Will Help You Unpack and Settle In
Imagine with me for a minute:  you are unpacked, organized and settled-in to your new residence the day the moving truck leaves. What? Is this even possible?
With the help of Me In Order…this can happen.
Me In Order has perfected the art of moving. Using our expert organizers, we are able to have all hands on deck to make sure you are efficiently moved out of your old home and into your new one.
I know for a fact that I am different; I love packing and unpacking. It's one of my favorite things about getting back from a trip;  I love organizing my items once I get into a new place. However, I also know that some people are not quite as fond of this activity and can easily get overwhelmed. This leads to boxes being left unopen for days, weeks, months…even years.
Me In Order also is aware that you have many other things on your mind during your move; planning the movers, making sure the kids get settled in, maybe even starting a new career in the new area you are moving to. Add packing, moving, and organizing into the mix and you might as well check yourself into an insane asylum (kidding!)
Me In Order will handle all of this for you.
Our team of experts will pack your boxes, using our strategy and experience with packing, and we will make sure your items arrive efficiently in your new location. This will relieve your stress and allow you to focus on settling in and taking care of your family during this transition.
I am super excited about my move…but I'm more excited to now have the help of Me In Order during this time. If you need help organizing your move (from packing, to movers, to settling in), Me In Order has got you covered. Contact us now to schedule a consultation, or visit our website meinorder.com/mymoveinorder today.
Me In Order is here to guide you in any way you need to start your organizing project. If you are interested in learning more about how to hire an expert organizer, check out our Ultimate Guide To Hiring An Expert Organizer , or contact us today!