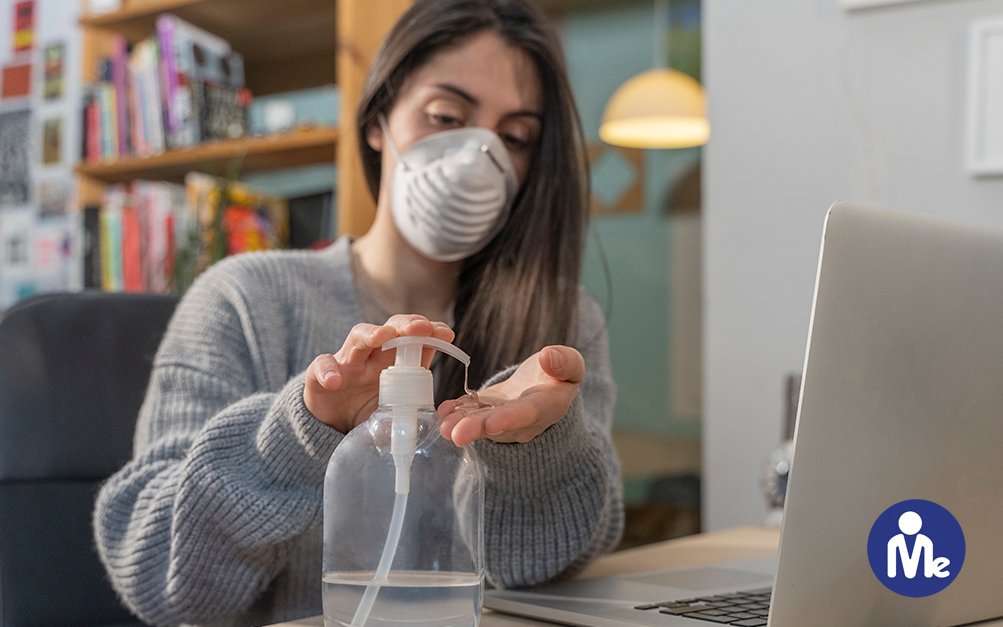 Me In Order has perfected the art of safe organizing with CHICLETA masks, gloves, & more to tackle in-home and virtual organizing projects.
Have you ever wondered what your life would be like if you were more organized?
Have you ever thought about how much more carefree you would be if those boxes were unpacked?
Do you ever tell yourself that you are going to clean out a closet, only to be side tracked by something more appealing?
Allow a professional organizer to make your dream a reality.
Me In Order, an expert organizing agency launched in 2006 with the goal of helping others live a simple, clutter-free lifestyle.
Under the umbrella of Me In Order, organizers are certified through Order University, and then hit the ground running by providing organizing services throughout South Florida, Tampa, and Atlanta. For years, these expert organizers have mastered the art of creating peace by decluttering and finding a home for every item in every home. From kitchens, to garages, and from moving to unpacking, Me In Order's team of professional organizers (known as "Expert Organizers) have taken their markets by storm. 
Upon the recent COVID-19 pandemic, many businesses have changed their services to accommodate the health and wellbeing of their staff and customers. Me In Order decided to take matters into their own hands and revamp their current organizing platform to appeal to the audience now living day-to-day from the comfort of their homes. 
Me In Order now offers virtual organizing services to help others create stress-free living spaces. While some are spending their days working from home, entertaining the kids, or simply staying safe indoors, Me In Order has perfected the art of in-home organizing as well as virtual organizing. Simply schedule your appointment, find a trusty device that you're comfortable with using, and get organizing. With the help of a professional organizer, you can tackle your projects while you are in doors.
Me In Order has also taken measures to protect those who still want in-home organizers. With their packaging options, you are guaranteed a CDC-abiding organizer. This organizer will come complete with the latest and greatest skills, and the best facial coverings provided by CHICLETA masks. Feel safe with a virtual organizing session AND an in-home organizing session with the Experts at Me In Order. 
Our professional organizers in South Florida, Tampa, and Atlanta are ready to help you navigate through the mess of COVID-19 and accomplish a comfortable, peaceful environment. You're spending more time indoors…make sure you love and appreciate your home today!
Me In Order is here to guide you in any way you need to start your organizing project. If you are interested in learning more about virtual organizing and how to hire an expert organizer, check out our Ultimate Guide To Hiring An Expert Organizer , or contact us today!