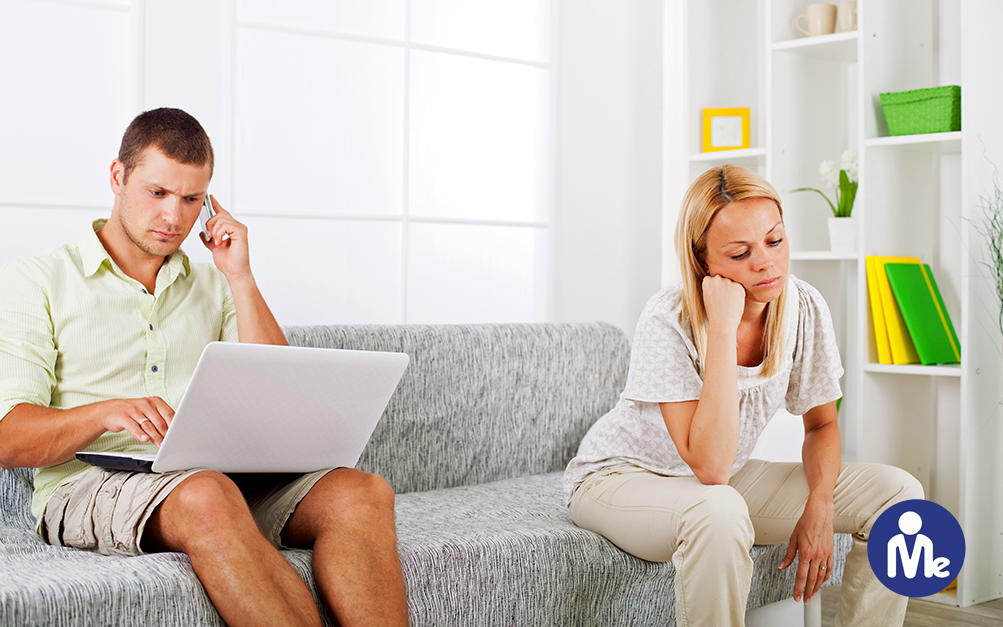 5 Things To Organize While Quarantined!
It's officially Week 2 of our quarantine adventures and we are all vying for more entertainment.
Sure, we can watch another Netflix show, or we can cook another Tasty recipe, but we all know how monotonous the day-to-day has become over the past few weeks. 
Instead of spending your days resting on the couch, use this time to take action and get some much-needed organizing projects done around the house. 
Our team of professional organizers at Me In Order are here not only to assist you with your organizing services, but to also provide you with a list of things to organize while you are stuck indoors!
Here are the 5 things to organize while quarantined to make the days more productive and beneficial during this crazy time:
1. Bathroom Medicine Cabinets 
Use this time to toss out any old medicine prescriptions, unused makeup products, and even outdated cleaning solutions. Imagine the months of buildup and residue that has accumulated on makeup brushes, bottles, and more. By taking the time to go through your old products, you'll be able to decide exactly what you use on a day-to-day basis and thereby effectively clean out your bathroom medicine cabinet. 
Read more: What To Get Rid of In The Bathroom Now
2. Garage 
We all know this project is a major undertaking. Now that we have more time than ever to dedicate to our in-house projects, organize while quarantined and tackle this monster organizing task.
Start in one section of the garage, and evaluate the items that you no longer use. Toss out those old childhood toys and donate those boxes of unused tools. The best part? Use your driveway to lay out all your items and even catch a tan while doing so!
Read More: Me In Order Organizes Tampa Bay
3. Closets 
The professional organizers at Me In Order are adapting the "1 closet per day" rule of thumb; this means, dedicate one day to tackling one closet in your home. Whether it be color-coordinating your bedroom closet or tossing out old towels and sheets in your linen closet, give yourself a one closet per day goal to tackle all the closets in your home during this time. 
Read More: My Space In Order: Linen Closet
4. Photo Albums
This is the perfect project to do with your family! Even though you are all probably sick of each other by now, this organizing task will help bring everyone in the family together while you bond over memories and fun times. Assign each family member an album or a stack of pictures and get to work. Create scrapbooks or take the time to scan and digitize your photos; no matter what you decide to do, you can be assured that this daunting task will be taken care of and you will have fun in doing so!
5. Kitchen Cabinets 
How many times have you said you wanted to restructure your kitchen cabinet organization? The coffee cups are on across the room from the coffee maker, your pots and pans are jammed in the oven drawer, and your collection of plastic cups are out of control. Now is the time to reorganize your kitchen and make it work for you and your daily needs. Take the time to also throw out old food to make room for your new quarantine snacks!
Read More: What To Get Rid of Now: In Your Kitchen
Use this time at home to benefit your needs and tackle your to do list. As much as we would enjoy lounging on the couch and waiting out this crazy time, we want you to be productive and make your day-to-day as seamless as possible. Take this time to organize while quarantined!
It's important for you and your family to stay healthy and safe during this season! We hope that these tips will help you tackle this season's sicknesses. 
Me In Order is here to guide you in any way you need to start your organizing project. If you are interested in learning more about how to hire an expert organizer, check out our Ultimate Guide To Hiring An Expert Organizer , or contact us today!