Welcome!
Not getting the Me In Order Monthly email yet?
Sign up today and never miss out on the latest and greatest happenings from your favorite organizer and all things Me In Order.
Don't worry, we don't like clutter either – even in our email inboxes. So we will only email you once per month. 
Privacy Guarantee: 
We will never share your e-mail address with anyone else.
No Spam Guarantee: 
We dislike spam clutter as much as you do!
Looking for something specific?
Browse our category list for the help your looking for.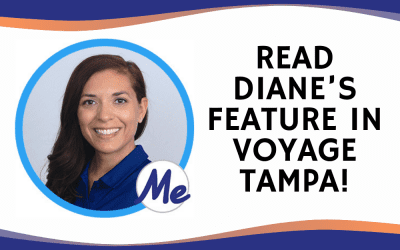 Shout out to Certified Expert Organizer® Diane and her feature in Voyage Tampa. Check out her story in Community Highlights: Meet Diane Crespo of Me In Order. If you are interested in learning more about how to hire an expert organizer, check out our Ultimate Guide To...
read more
Insider Orientation
Who is the Me In Order Insider for?
Anyone that wants to stay up to date with their favorite organizers and all things Me In Order.
What should I expect after I join?
Every month you will receive a digest of all Blog posts since the last digest as well as bonus tips, behind the scenes information and special offers only available to Insider members! With each email you'll receive articles and/or video's from Certified Expert Organizers® that are packed with organizing tips, tricks and ideas to help you not only get organized – but to STAY organized.
How much is it to join?
Insider membership is always free.
How do I get access to Order University?
In order to access the curriculum at Order University™ you must be an active Me In Order Expert Organizer.
How often will emails be sent out?
Email digests are sent out once per month.  You may also receive articles as they are posted via RSS feed.
Is my email safe with Me In Order?
Yes! We will never share your e-mail address with anyone else. We also have a No Spam Guarantee. We dislike spam clutter as much as you do!  No worries here!
How else can I receive content from Me In Order?
Me In Order is active on various social media platforms.  Join us here:
Have more questions?
Email us at help@meinorder.com or call us at 866-971-1113. We are here to help!
Need Help?
Call or text us at 866-971-1113
We are here to help Monday – Friday 9am to 6pm. Eastern Standard Time